When it comes to finding qualified talent to fill key roles, many IT leaders these days are coming up short. Ninety-six percent of US-based IT and business executives in a recent CompTIA survey said too many workers lack advanced IT skills, with nearly 9 in 10 believing that neither K-12 schools nor colleges are sufficiently preparing students for today's IT jobs.
Enter Accenture's National Apprenticeship Program, an "earn while you learn" IT training and hiring program designed to connect nontraditional candidates with IT career opportunities to diversity the talent pipeline and address the growing IT talent skills gap.
The program, developed after Accenture executive leadership realized the company wasn't going after all the pools of talent available, opens the door for candidates without a traditional four-year degree in IT or a relevant field, says Pallavi Verma, Accenture's senior managing director of North America Quality and Risk Lead, who helps develop the programs in each city to ensure they find and recruit local talent and build relationships with local colleges and training programs.
The IT apprenticeship program was launched in 2016 as a way to upskill and reskill qualified candidates to give them a head start in the IT industry. By the end of 2020, the company will have trained more than 700 apprentices in 27 cities across the US, with a majority of those apprentices accepting full-time work at Accenture.
Addressing the gap by investing in talent
The demand for IT skills will only get bigger in the coming years. According to a study from McKinsey, US demand for advanced IT and programming skills will grow as much as 90 percent by 2030. Having a plan to make the most of available talent anywhere it can be found will be essential.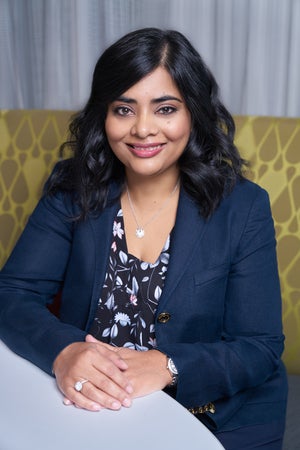 "We are a people-based company — people are our resources," Verma says. "And in this economy, there is a war for talent and getting the best talent."
The apprenticeship program, which aims to uncover overlooked pools of talent across the US, works closely with local community colleges and education programs to tap to recruit people who want an opportunity to break into IT but who might otherwise be passed over by traditional recruiting efforts.
"It's really about providing opportunity for people and for us to open up our pool of people. There's many pools of talent and we recognize that we shouldn't be looking at just one pool of talent," Verma says.
Though participants are typically enrolled in a community college, the program also includes some IT aspirants who have a four-year degree in a non-technical field and want to change career paths.
"We had someone in Chicago that had an architecture degree, but she got laid off and the scope of architecture didn't seem that great for her. So she pivoted and went back to community college and then went into our apprentice program," Verma says.
Other examples include a food truck operator, natural gas pipe fitter and an English teacher who decided to get reskilled for IT through Accenture's apprenticeship program. The program also works closely with veterans and their families to help them get reskilled for IT jobs as they reenter the civilian workforce.
"We had somebody in San Antonio who was retired from the Air Force, as a cardiopulmonary technician, and then reskilled himself and learned coding at San Antonio College, and then applied for the apprentice program," Verma says.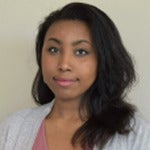 Joan Taylor, a software engineering analyst at Accenture who completed the IT apprenticeship program, was originally interested in a career in art and design.
"What drove me to IT eventually was the career options and my realization that technology, especially software development and engineering, is also a highly creative process," Taylor says.
With on-the-job training through the apprenticeship program, apprentices get a sense for what career path they might want to take in IT while learning skills in real-life scenarios that can't always be taught in a classroom.
"When you are in school, teachers tell you how to go about building software, but there were so many things I just hadn't thought about until I actually worked on real-life problems at Accenture. It's very different when you are building a solution for real people. You have to be a problem-solver and keep the user in mind. I think that mindset is very important to succeed in a technology career," Taylor says.
Community college students want on-the-job training
Taylor is by no means alone. An Accenture survey of community college students and counselors across the U.S. found that 59 percent of community college students want to pursue in-demand tech careers in app development, programming, coding, cybersecurity and more, but that they also want to receive training through employee-driven programs and apprenticeships to prepare for a career and get started in the industry.
The survey also found that 71 percent of students who participated in an apprenticeship program felt it helped them "improve their economic mobility and achieve greater financial stability" by finding jobs with higher salaries, acquiring high-valued skills and landing full-time jobs instead of part-time work.
For Accenture, developing the apprenticeship program was a way to give "people opportunity that they might not have had otherwise," Verma says, something the company knew was "the right thing to do."
Accenture's apprentices come from diverse backgrounds, including industries and degree paths that don't typically lead to IT jobs. Diversity is crucial to running a successful business — the more perspectives, ideas and backgrounds you have at the table, the better products, services and software your company will produce.
"[Apprentices] bring the diversity of thinking to the table, and they are also incredibly motivated, so they recognize that they've been given an opportunity that has not been typical in the past. The level of enthusiasm work ethic and loyalty is significant, maybe even more significant than our traditional hires," Verma says.
Accenture lends the overall success of its IT apprenticeship program to an internal culture of learning and training and a corporate environment that encourages all of its employees, not just apprentices, to change and grow.
"We give people an environment where they can learn by actually giving them real jobs to do but in a space where they're safe and they have individuals that are there to help them through that," Verma says.