2020 has seen IT executives dealing with major disruptions, and many are still uncertain about what IT will be like on the other side of the worldwide health crisis.
Aside from supporting work-from-home initiatives, rolling out digital initiatives, and meeting rising ecommerce demands, CIOs must process the past several months to determine what projects the should take on to ensure their IT infrastructure is where it needs to be to meet the needs of a rapidly changing future.
That means leveraging lessons learned from this real-life stress-test of the kinds of disruptions IT might endure in the future, and the need for resiliency and flexibility to ride through them.
Here, IT leaders share how they are working to futureproof their organizations' infrastructure to prepare for a post-pandemic world.
Supporting remote work long term — and embracing automation
Shipping and logistics company H&M Bay is preparing for a business future in which employees might be required to work remotely at a moment's notice.
It's doing this by building on IT investments the company began making in 2019, according to John Walker, IT director at the company. Last year, H&M Bay began migrating to a Citrix Gateway platform, which consolidates remote access infrastructure to provide single sign-on across all applications, enabling users to access any application from any device.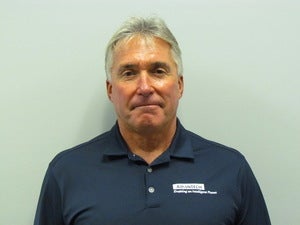 Due to the pandemic, H&M invested more money and resources into the shift to Citrix Gateway to enable employees to work remotely with desktops identical to what they have in the office, using thin clients connected via their home internet connections.
That, along with the use of voice over IP (VoIP) phones, "saved us when work from home was thrust upon us with no warning," Walker says.
IT and business management at many companies assumed remote access for all would not be a problem, he says, but they did not understand the limitations of virtual private networks (VPNs) designed for a handful of people.
H&M Bay is now expanding its remote work program to provide ways for employees to print and scan documents from home as well. To do this, it's using a custom-built transportation management system (TMS).
"The areas we are focusing on now are those that required human contact; opening the mail, scanning into work queues," Walker says. "With that final piece in place we will be better ready for the next isolate-at-home order in Maryland if it should come this fall."
Automation is another area of focus for the company in post-pandemic business. For example, H&M Bay has implemented dock automation platforms at three of its cross-dock facilities.
While dispatch operations are already highly automated, H&M was still stripping and loading delivery trucks using paper records to track inventory. Now as trucks are unloaded at the docks, pallets of products are tagged with barcodes printed via a web application.
"Then loading trucks is a simple matter of scanning pallets as they are loaded," Walker says. "This ensures we don't put a pallet on the wrong truck or leave a pallet at the dock. This has sped up the cross-docking process at these three docks and has reduced the hours workers are there."
The technology also enables the company to minimize the need for dock employees to work in close proximity to one another in order to ask questions or collaborate face-to-face. In this way, the technology helps prevent the possible spread of coronavirus while adding efficiency to the process.
Turning to hyperconvergence — and tightening security
Artesia General Hospital is launching multiple IT projects designed to prepare the organization for future challenges.
One is a new hyperconverged infrastructure that enables the organization to respond quickly to changes in demand for storage and computing power. Artesia's IT team can now spin up new virtual desktops and respond to demand for resources in minutes, says CIO Eric Jimenez.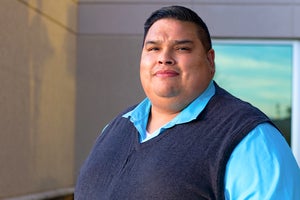 "As I listen to other rural hospital IT departments struggle through the pandemic, we were able to start planning for our future," Jimenez says.
Another initiative is a new registration system designed to enhance patient experience, increase efficiency, and boost revenue. The registration process has been the same for years, Jimenez says. On the day of patient appointments, patients would show up 15 to 30 minutes in advance to fill out paperwork.
"This process is a pain for everyone, from the patient to the front office staff," Jimenez says. "If the data entered is not correct, it can lead to problems from bad billing and an overall poor patient experience."
By deploying technology from Interlace Health, the IT department will virtualize the registration process to allow patients to fill out and submit paperwork and documentation such as drivers license and insurance card images ahead of their visits.
With the new online system, expected to be available in mid-November, forms are generated and managed electronically and fully integrated with electronic health records (EHR). Patient information from the EHR automatically populates registration forms, so returning patients need only verify and update their information.
The new technology promotes zero-contact patient registration, Jimenez says, and is expected to help accelerate revenue for the company. "The new process will prompt the patient for their co-pay and/or outstanding balance before they arrive," he says. "The virtual registration process will be a major improvement to help our staff and patients in the future."
Cybersecurity is another key focus for Artesia General Hospital. "The protection of the patient data is important to patient care," Jimenez says. "Confidentiality, integrity, and availability [CIA] are the guiding principles" of healthcare provider's information security program.
Artesia has made major investments in security technology to protect itself and patient data. For example, it has implemented a product from Darktrace that uses artificial intelligence to help fight cybercrime. The platform, "modeled on the human immune system," according to the company, is a self-learning technology that detects novel attacks and insider threats at an early stage.
Artesia is also revamping its network security platform by investing in Cisco's Digital Network Architecture (DNA). "The IT department spends hours and even days configuring and providing management of our network," Jimenez says. "Cisco DNA will allow us to automate repetitive tasks, control user access, accelerate incident responds, and stop the threats."
The platform will help prevent security incidents by enabling IT to segment the network so unauthorized users cannot access sensitive data and critical applications. Thanks to the system, end users no longer need to contact IT to gain network access from remote locations such as home, because IT can create granular policies based on user identity.
"When a doctor accesses patient information via computer on the network, they will be granted access," Jimenez says. "When the same doctor tries to access the data from home on their personal computer, it would check the computer to make sure it is up to company security standards. If the computer is not, the doctor has the option to push the company security standards to the computer or forgo accessing the data."
By automating the process, Artesia can save doctors and other employees hours on the phone with IT.
Shifting key business processes to the cloud
Diebold Nixdorf, a provider of financial and retail technology, began an effort to transform its processes via the cloud in 2019, with the primary goal of modernizing business applications to improve efficiency and deliver better services to customers and employees.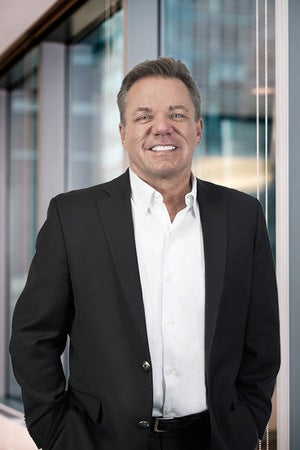 The company is greatly accelerating the effort this year, as it prepares for a post-pandemic world. The initiative "will help our company rationalize a myriad of legacy applications built up over the years, migrate workloads to the cloud, and maximize collaboration," says Julian Sparkes, senior vice president and chief digital officer.
Working with IT services and consulting firm Accenture, Diebold Nixdorf is focusing on four interconnected areas as it moves business applications to Oracle Cloud: enterprise resource planning (ERP); enterprise performance management (EPM); configure, price, quote (CPQ); and human capital management (HCM).
With ERP, the company will consolidate applications from multiple overlapping systems into one cloud-based platform, including accounting, financial management, project management, order management, supply chain operations, and procurement.
Also shifting to the cloud are EPM, which helps plan, budget, forecast, and report on business performance, as well as consolidate and finalize financial results; CPQ, which streamlines processes such as product selection, configuration, pricing, quoting, margin analysis, and approval and submission of orders; and HCM, which connects every human resource process, including talent management, workforce management, and payroll, with ERP/EPM.
The EPM initiative went live at the beginning of September, and Diebold Nixdorf's 2021 budgeting process will be completed using the cloud-based EPM application. "This will offer us more automation and system-generated reports, which will help boost productivity and enable us to perform more analytics for faster business insights," Sparkes says.
Overall, the company expects to see about $50 million of incremental savings through 2023 from its shift to the cloud.