On the first of October, CIO Lisa Davis welcomed 13 new IT hires, some of them fresh out of college, to their first day of work at Blue Shield of California. The new arrivals peppered her with questions ranging from whether the company issued acronym dictionaries to decipher all of its abbreviations, to tips on how to begin building their internal network. Common questions, but in the age of COVID they've taken on particular urgency since this meeting is being held via Webex and the new hires will be working from home.
For some of these new hires, "This is their first workplace, and they've never really integrated before." For the entire group, "They're trying to understand the culture because they won't be observing or watching people around the watercooler," says Davis, who has hired 60 people so far this year, with a goal of 150 new hires.
It's a familiar scenario. COVID-19 has forced companies to make changes to the way it interviews, hires and onboards IT staff. According to a survey of 2,800 senior managers by HR consulting firm Robert Half, 63% of US companies have turned to remote interviews and onboarding since the pandemic started, up from 12% pre-pandemic; 48% have shortened their hiring process; and 49% now advertise fully remote jobs, up from 12% before the pandemic.
While COVID has certainly impacted hiring over the past six months, "I think we've seen a shift more in how to hire versus whether or not to hire," says Ryan Sutton, district president for technology staffing services in the Northeast at Robert Half.
The state of IT hiring
The IT and telecommunications job market in the U.S. is expected to shrink by 64,000 jobs this year compared to 2019, but the recovery of IT jobs lost during the early days of the pandemic continued in August, with a net gain of 6,900 IT jobs, and September, with about 12,200 IT jobs, according to a recent survey of IT executives by management consultancy Janco Associates.
At the outset of the pandemic, more than 105,000 US IT jobs were lost as companies retrenched in the face of COVID-19, more than erasing the 90,200 jobs added in all of 2019. Those losses have been partially addressed since then through rehiring and new hires. As a result, over the past nine months, IT jobs were down by 85,000.
As some IT jobs disappeared the available talent pool increased considerably for hiring companies, especially those considering long-term, work-from-home options that remove location barriers for employees.
Make no mistake, the hard-to-find skills are still hard to find, according to IT leaders and recruiters. Hot skills include data analysts, Java and Python developers, rock star project managers, and near the top of the list — people with proven communications skills. But companies are casting a wider net to find them.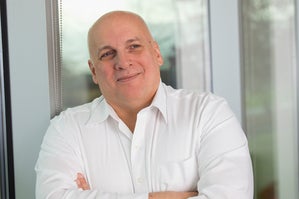 "We want the right person with the right skills, so we've extended some roles to say if we can make it [remote] work during COVID, we can make it work after," says Bernie Gracy, chief digital officer at Agero, a roadside assistance technology company. "It has allowed us to really widen that pool of talent that didn't have to be fixed to the greater Boston area or San Francisco offices." Agero won't reveal hiring numbers, but Gracy says he has been "hiring aggressively" and sees COVID as an opportunity to "triple down" on talent.
New hiring dynamics
Unlimited access to talent, however, has its drawbacks. Job postings that might have drawn a few dozen interested professionals a year ago now receive a much higher volume of applicants. Blue Shield CA recently posted an opening for a vice president of shared services that received 165 responses. "We had to shut it down because we were bombarded. We couldn't manage going through that many resumes," Davis says.
Salaries have also come under fire as companies grapple with how to balance pay for employees doing the same work in different parts of the country.
"You're doing the same job as this person in Ohio and I pay them X, and you in Silicon Valley want 3X. Should the tide raise all boats? I don't think the industry as a whole can afford that," says Richard Wiedenbeck, CIO at Ameritas, an insurance and employee benefits firm based in Lincoln, Neb. Wiedenbeck expects there will be some equalization of salaries as companies look to national salary averages for positions, which could mean a bump for more rural workers, but a disadvantage for East and West Coast workers.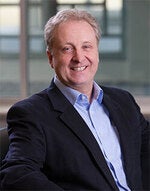 Even before the pandemic some recruiting firms promoted remote hiring as a way to get sought-after skills at a reasonable price. The salaries for software developers and engineers in Boston and New York were growing exponentially before the pandemic. Robert Half suggested hiring remote candidates who might live two hours outside New York City instead. "When you have a salary that's growing 20% to 30% year over year because of competitive forces, having that remote flexibility allows you to keep your salaries at a more consistent [level]," Sutton says.
On the West Coast, a handful of tech companies are already considering reducing salaries for employees who move to less expensive areas. They argue that premium pay shouldn't apply to those who move away, according to a Korn Ferry report. But most companies don't mention this premium when hiring talent, says Don Lowman, senior client partner and global leader of the firms Rewards and Benefits practice, so adjusting pay now will seem like a "significant takeaway."
The idea of putting people first by not forcing them to come back to the office is undermined by cutting the pay of those who elect not to. The end result could be a morale buster that leads to lost productivity and higher turnover. Korn Ferry suggests that organizations and employees should look at potential salary changes as a result of relocation through the context of job performance.
A faster hiring process
Nearly half of companies who interviewed and hired candidates remotely since the pandemic began say they have shortened their hiring process, according to the Robert Half survey, an unintended but welcome benefit.
"The hardest thing about the interview process, and where we lose good candidates, is trying to figure out when managers would physically be in the office," Sutton says. "Whether due to travel, meetings or scheduling conflicts, it was always very difficult to line up all the people involved. Now that everyone is remote, you can [schedule those interviews] in a 24-48 hour window, whereas before" it could take weeks.
The vetting process itself has not changed for most companies, and early in the pandemic, some hiring managers experienced delays with background checks when state and federal buildings were closed, temporarily slowing the hiring process.
Onboarding challenges
Remote onboarding now requires employees to self-start more than ever, and for more team members to be actively involved.
Davis says new hires to Blue Shield CA must be proactive and set up one-on-ones with managers and colleagues to learn about what everyone does in the organization, what people in their circle are responsible for, and who is on the broader team. "Most of us in organizations today are working in very matrixed environment," she adds.
"Our people are so used to working together, that adding another member to the team wasn't that hard," says Wiedenbeck, who has hired 30 people to his team in the past six months. "You make sure your buddy systems and team mentorships are in place to really embraced any new hires."
But as more new hires join the group, Wiedenbeck knows adjustments will need to be made. "I think this worked because the current team had been working together for a while. The watch points are, are you relying on people and processes that were built in person? And will these relationships that were built virtually continue to work as well? There's that gap you don't know," he says.
Building culture virtually
Nobody knows for certain how this will all play out. The questions loom: How do you build a culture virtually, especially after a majority of a workforce eventually will have never worked together in person? Will everyone feel like a gig worker, that they're just clocking their time? Where will a sense of loyalty to the purpose come from?
"Having a purposed-driven culture helps," Wiedenbeck says. "If you can find a way to tie that into what matters to you, that can help."
The future of office work
While remote work is proving efficient and productive for many companies, office work is far from dead, and employees may eventually have to move closer to their mother ship.
"I still think there's going to be a desired preference for having candidates that live in a local geography, whether it's for collaboration, synergy or time zones," Sutton says. "We saw this with offshoring years ago to foreign countries where it was very difficult on any software development project when you have one [employee] that's hours behind. So I think you'll see the regional approach."
Some people just miss being in the office and interacting with colleagues. For that reason, Gracy, like many IT leaders, envisions hybrid teams of IT staff working part of the time at Agero's California or Boston offices and part-time remotely. "You're going to have that flexibility as long as teams are delivering," Gracy says. "People want to come back. You want to hang out, and you want go out for beers after work, and there's nothing like a white board. But we've learned there are other tools in the toolbox that allow us to be flexible and agile, to help people manage work/life balance."