Every board of directors has at least one. That board member who knows how to ask the best questions—the penetrating, insightful, thoughtful kind that make everyone in the room stop, think, and reconsider.
One of the first lessons fledgling board members learn is how critical that ability to ask good questions is to their new oversight and governance responsibilities, says experienced board director Frank Modruson, the retired CIO of Accenture.
"It's a learned skill. It's about listening hard, asking the right questions, and doing it in a collaborative spirit," says this veteran director of six company boards and two non-profits. He vividly recalls how much he learned early in his board career from watching one masterful colleague at work. "He would ask the question and you'd think, 'Perfect. That gets right to the heart of the whole thing.'"
MIT's Hal Gregersen, author of Questions Are the Answer (Harper Collins, 2018), coined the term "catalytic questions" to describe those kinds of queries that spark creative thinking, reframe old problems in a new light, or illuminate the 'unknowable' factors in any source of disruption.
"Questions are about learning," Modruson adds. "What I sometimes find frustrating as a board member is that senior executives want to present their materials instead of generating a dialogue with the board."
Both an answerer and asker be
As any CIO who's been part of the high-anxiety preparation that precedes company board meetings can confirm, the senior management team is often more focused on anticipating and answering likely questions from the board. Not asking them.
That may be a lost opportunity for CIOs to be recognized as strategic contributors to the business, says Alexander Lowry, a boardroom expert and executive director of the master's degree program in financial analysis at Gordon College in Wenham, MA. "You really want that dialogue," he says. "The board isn't there just to listen."
Every week, Lowry interviews senior business executives and board members on his Boardroom Bound podcast (no relation to this column's tagline, but definitely a digital kindred spirit). His program is aimed at CEOs, board directors, investors, and anyone who wants "to rise and serve in public, private, and family-owned boardrooms." With nearly 100 episodes recorded since its February 2019 launch, the podcast explores every angle of board service, from landing your first seat to building a successful career as an independent director.
When it comes to asking great questions, Lowry recalled the practice of a friend who chairs multiple boards and "insists on adding someone brand new" when a seat opens up. That combination of fresher perspective and new member enthusiasm, Lowry explains, might lead to "a brilliant question no one else has articulated."
Find your intersection points
When Oshkosh Corp. CIO Anupam Khare is preparing for his board meetings, he starts with a detailed review of the company's business strategy. Wisconsin-based Oshkosh (NYSE:OSK) is an $8 billion manufacturer of specialty trucks, military vehicles and access equipment.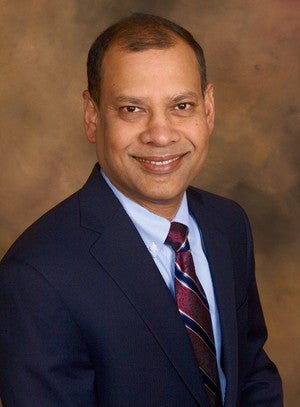 "CIOs often tend to gravitate toward the tech side in the bulk of their work, but I'm more interested in pivoting toward the intersection points with the business," Khare says. To identify the strategic areas most likely to interest the board, he considers four factors—geographical expansion, product portfolio, customers, and operational efficiency—and the impact of each on revenue and margin goals. He thinks about how technology can help achieve those goals while still managing cybersecurity risks.
"For example, if my business is thinking of expanding in a certain geography, I think about the implications from a cyber or architectural system standpoint," the CIO explains. "If we're adding to the product portfolio or expanding the customer base, is there a way technology can help?"
Those four major business domains—plus financial results—are all mission-critical focus areas of the board, Khare notes. "The key point here is: How do we find this intersection between these five domains and technology…. That's something both CIOs and board members have to find."
Starting out with a great question might be just the answer.
As former CIO Modruson put it: "One of the very best presentations I've seen as a board member came from an executive who said 'You've seen my materials. Now I want to know what your questions are.'"