Commercialising niche applications and finding business models for new areas of science and technology are the purposes of New Zealand's innovation agency, Callaghan Innovation. But how do you provide the IT support when there is no one tool or application that fits everybody?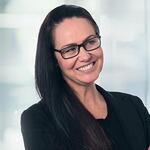 That's the question that confronts Callaghan Innovations Chief Digital Officer Jen Cherrington every day. "These innovators are doing the bleeding edge work. One of the dilemmas is 'Are we bleeding edge enough to help them?'"
Cherrington has been in the role six months and was previously chief technology officer at energy firm Genesis. This was after returning to New Zealand following 25 years in the UK working for organisations such as eBay, Amazon, and BT. At Callaghan Innovation, she leads a team of more than 50 people, whose capability she describes as the "full skill set"—infrastructure, applications, cloud, and security expertise.
Understand your capability, seek partnerships
Cherrington's approach is that if the agency doesn't have the expertise for their clients—New Zealand innovators looking to commercialise their work—then they find it. "If we can't help, we connect them," she says.
"That is my technology ethos. It is impossible to know everything, so why wouldn't you work with technology experts out there in the market, who can help you do those things? There is nothing worse than being blindfolded, going 'I must do this myself, develop it from scratch', when there are people who are better at it then you are. So go work with them."
Partnering is something many New Zealanders are new to, and this lack of willingness to reach out to others can go hand-in-hand with a tendency to look inward. "Here in New Zealand, we know what we know. One of the things that possibly holds us back is that ability to look further beyond our borders at what is going on in the market and to partner with other people," she says.
Finding new ways to tackle skills gaps
As an IT professional returning to New Zealand after 25 years away, working for some of the biggest global tech companies, Cherrington found the local market was "very much about a network. You don't hear about things a lot of the time unless it is from a personal connection."
She notes that in New Zealand, employment agencies are more popular, as opposed to the UK, which was more transparent in the way that roles are advertised. With the influx of ex-pats coming back to New Zealand due to COVID-19, it's important to ensure they can tap into existing networks, and that organisations here can benefit from their skills and expertise.
Another option to filling skills gaps that may occur now the borders are closed and companies can't import talent is the use of international expertise available through gig-economy sites. "You can pull in short-term help. It could be based in the US, UK, Australia, or India. It almost doesn't matter, and I think that's wonderful because we get access to all of these people who have lots of experience overseas that we've never seen before."
She notes however that New Zealanders have been slow to tap into this skills market. "We still like to look people in the eye, and not so much via video conference. We should think about it a bit more because we wouldn't want to limit what we can do just by what is physically in the country."
As for growing IT teams internally, Cherrington notices an increasing number of people involved in self-learning so they can keep up their skills fresh. "Say you are a database analyst. That's going to become a repeatable task, so what are you doing to invest in yourself to make sure you are ready for this next wave of technology? Are you doing all the certifications on Google and AWS?"
While people are acquiring skills outside their organisation, they also have to understand that in their day job they are part of a team, and "they've got to play their part in the orchestra."
Data and analytics programmes still in their infancy
Cherrington's experience is using data and user experience to drive customer outcomes, a skill set she uses to enable Callaghan Innovation and its clients. So what is she seeing in New Zealand with regards to data and analytic programmes?
"Everybody talks about AI and machine learning, but I think it's much more basic. Most companies haven't even got a grasp, from a data perspective, on how to store it or look after it that well. Let alone interrogate it, make it intelligent," she says.
With 80% of New Zealand businesses in the small and medium size, this isn't surprising. "These guys are so busy running their businesses day to day, they haven't even thought about all the gold that sits in all of the data that they might have, let alone how to use it."
Although data doesn't have to sit inside an organisation to be useful. Cherrington says that when she was managing director at UK eBay, she would look at the BBC weather every morning to see where to direct marketing campaigns, on the assumption that people were more likely to use their computer when they were forced indoors.
As for those looking to internet of things (IoT) deployments and other new ways to capture data, Cherrington advises a security-first mentality. "We produce the apps and we get excited about the data flows but I don't think we take enough time to think about the security implications of what we are doing. A firewall isn't good enough in this day and age, and by creating more IoT devices you're just widening your threat landscape," she says.
While IT can't lock everything down, it is important to take security seriously. "We've got a CSO at Callaghan Innovation, and that is an important role to have. I think most organisations should invest more time in it, as opposed to having a security individual report up through several layers of IT."
Lessons from COVID-19, looking to the future
Cherrington began her role at Callaghan Innovation just as New Zealand was emerging from the most severe pandemic lockdown in May 2020. Having worked remotely in several roles, she was confident that the experience would work for most people and organisations.
What has surprised her is the change in attitude to employees. "I didn't expect to the see the focus on wellness, and I think it's been really inspiring to see how we have collectively pushed physical and mental health up into the everyday as we wrestle with the new normal," she says.
While it might not be in every organisation yet, she says that a company's attitude to wellness is likely to be "a factor that people will consider when they think about where to deploy their skills."
Finally, when asked to name what tech is around the corner, perhaps unsurprisingly for a CDO, Cherrington opts for the 'internet of behaviours'. What is IoB? Here's how Gartner describes it:
IoB is emerging as many technologies capture and use the 'digital dust' of peoples' daily lives. The IoB combines existing technologies that focus on the individual directly—facial recognition, location tracking and big data for example—and connects the resulting data to associated behavioural events, such as cash purchases or device usage."