Prior to the pandemic, Truist Financial CIO Scott Case and his IT organization had already earned some serious bona fides from the business. Case and several executive cohorts had taken the reins to accelerate the merger of BB&T and SunTrust Banks into a digital financial powerhouse and were well under way spearheading end-to-end transformation.
When COVID-19 bore down this spring, the Truist team shifted into overdrive. Under Case's direction, the IT organization mobilized to transfer nearly 40,000 employees to secure and effective remote work, spun up logistics operations to procure and source computer equipment, created a mini-factory for building and distributing laptops and headsets for call center employees, and got the firm's investment bankers and traders up and running from home. Once core operations were stabilized, Case's team sprung into action for phase two: rethinking the client experience in light of the new COVID normal. In a matter of weeks, IT implemented a new appointment scheduling system, portal capabilities, and an online loan origination platform.
The period of intense work, which cast an even brighter spotlight on IT and the CIO role, accelerated a dynamic that was already under way: Positioning Case and his team as a transformational force within the business. "The pandemic and all of the related activities were a multitude of proof points that came in a very condensed period of time," Case says. "It completely erased all the doubt if there were ever any doubters. It exemplified that we were not some back-office function being told what to do and we leapt forward in the value chain."
Maximizing CIO star power
Across industries, CIOs and IT organizations are feeling the love from a newly rapt enterprise audience. Six in 10 respondents to the Harvey Nash/KPMG CIO Survey 2020 said their influence has increased as a result of the pandemic. Even before COVID-19 hit, Deloitte's 2020 Global Technology Leadership study defined a new kind of innovative IT leader: a dynamic, change-oriented "kinetic leader" who can help envision a technology-driven future and lead complex transformation. The new profile for technology chiefs, Deloitte's research contends, is more agile and customer-centric — with 42% embracing agile practices across the organization and 60% more likely to select customers as a top business priority.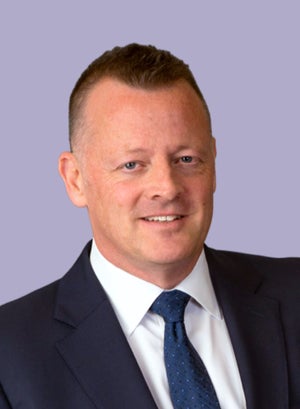 While much of the new normal has yet to play out, an IDG survey of 414 IT leaders in April found more than a third of IT leaders (36%) are now focused on redefining what business processes will look like going forward, up 13% from last September. Even with a tighter grip on the corporate purse strings, 65% of those surveyed said they expect budgets to either remain steady or increase over the next 12 months. This paves the way for new initiatives, many of which will emphasize operational efficiency, the IDG survey found.
While IT finds its stature elevated by its pandemic response, the question remains whether and how it can parlay short-term star power into a more prominent and lasting role in the business and among the executive ranks. IT leaders, fresh off accolades for their pandemic performance, say there's more than enough evidence that this moment is not a passing fad, but rather a permanent engagement.
"Now that it's not a fluke and the bar has risen, the company mindset is that IT is able to leap tall buildings in a single bound," says Nimesh Mehta, senior vice president and CIO at National Life Group. "The question is how do we keep up with that expectation. I see an absolute opportunity for IT to create value in different ways than it's done before if it does things differently."
An agile approach
Doing things differently at National Life Group is focused around two primary changes: giving IT people the tools and techniques to become good listeners and storytellers, and embracing new teaming constructs. For the first objective, Mehta is working with managers to teach skills related to active listening with an open mind as well as training IT employees to explain technology in simple, understandable terms without jargon and in the language of the business. IT employees regularly give technology presentations to senior leadership, and their performance is scored with feedback provided to ensure they are burnishing their storytelling chops.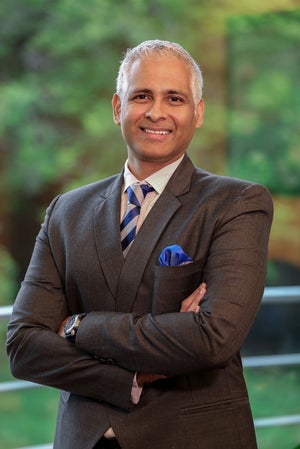 While the new teaming approach has yet to be officially instituted, the work-in-progress is to create formal processes whereby people can come together to quickly clarify and solve problems. "We're in the process of how to translate the concept and make it part of all the projects we do so we can get results in a short period of time," Mehta says. "It's a whole different mindset — we've learned not to shoot for perfection and to build just enough."
Agile software development and business practices have also been elevated at La-Z-Boy. While the IT department had begun rolling out an agile delivery methodology prior to COVID-19, the group had to translate all in-person activities and tasks — for example, 15-minute scrums and sprint planning — into the virtual world as employees began working from home, according to James McFarlane, La-Z-Boy's senior director of IT business services. Instead of in-person meetings, the team put together virtual storyboards that allowed everyone to visualize project objectives.
To ensure projects remain well executed and hit their benchmarks, La-Z-Boy's IT organization has also ramped up governance, creating an executive steering group of 13 business leaders who are charged with making sure projects are commissioned in strategic alignment with business objectives. Prior to COVID, projects were commissioned based on the level of IT resources available to execute — a scenario that often led to missed expectations and complaints from the business that IT was not responsive to their needs.
IT's work in the face of COVID and the seamless move to remote work has already helped to level-set those expectations. IT is following through on its earned trust and good will by changing the way it manages the project pipeline — based on business readiness, not just on IT's availability, McFarlane explains.
"We put a more comprehensive framework together in terms of strategic planning and commissioning along with the roles, resources, and functions necessary to execute on particular projects," he says. "There was a need to be agile not just with handling new requests, but delivering on them much faster than we previously did. We're marrying people, process, and technology to provide more agility, better execution, and better planning."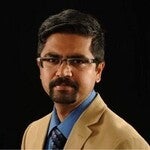 Skyworks Solutions has also made significant changes to foster better IT and business alignment — some initiated pre-COVID-19, but greatly accelerated throughout the ongoing pandemic. One of the most significant initiatives was to establish a business relationship manager role, which essentially embeds a business process owner for finance or sales, for example, directly into the IT organization. The position serves as the single point of contact with the business, with the aim of ensuring there's a mutual understanding of what the business needs and how to map those needs to the right technology solution, explains Satya Jayadev, vice president and CIO at Skyworks.
At the North Central Texas Council of Governments (NCTCOG), COVID has raised IT's profile and solidified its role as a trusted partner, says Tim Barbee, CIO and director of research and information services. While IT has yet to make changes in the way it works with customers, it has noticed an uptick in clients coming to the group to troubleshoot problems or to get the latest low-down on now-critical technologies such as Zoom as they launch digital solutions to keep services active during the pandemic.
"People get starry-eyed about what they're using, but now we're becoming a trusted source of information to find out what's going on with products like Zoom," Barbee says. "There's also less resistance to adopting new technology and more willingness to roll out new opportunities and use cases than there was before."
Agents of change
As IT continues its transition from reactive to proactive to visionary, new skill sets will be required, both for rank and file employees and for IT leadership. For example, as Skyworks builds out its business relationship manager team and embedded IT model, it's looking for talent that can speak the language of the various business functions and can operationalize a technology strategy from an actual business strategy, Jayadev explains.
"You don't have to be a person who knows everything about technology and the underlying aspects, you need to be an architect who can create solutions and leave the execution to someone else," he explains. "We need to be more than change agents — we need to be demystifying agents that can take technology and talk about the art of the possible."
CIOs, many of whom have already secured a seat at the leadership table, now have to figure out what to do with that seat. For National Life's Mehta, that means introducing new dimensions to enterprise business strategy — in his case, elevating customer experience and customer focus in discussions — as well as building and enriching connections throughout all areas of the business. One upside to the pandemic and the shift to remote work is that many hierarchical organizational barriers were eliminated, including information silos, and Mehta says that should be sustained once we move into a post-pandemic chapter.
"We need to keep connections going and we can't rebuild silos," he says. Mehta has started documenting all his interactions over Zoom so he knows who he's met with and what they've discussed. Every Sunday for the past 32 weeks, he's written a note to his internal team documenting what he's personally learned the previous week and circulates it as a way to keep conversations going. "[The pandemic] has opened us up to an area of humility and vulnerability we didn't have before," he says. "I want to document what we're doing differently so we don't lose those connections."
In addition to fostering connection to the business, CIOs need to keep the flow of communications active with top management, educating them on the merits of technology in terms of client and business value. Truist's Case advises CIOs to burnish their influencing skills and become adept at tailoring the message to the needs of multiple stakeholders, whether that's board of directors or the regulatory committee.
"For me as CIO, it's all about compass setting," Case says. "I can go deep in the IT world and have fun talking about technology concepts, but I always come back for air and connect the dots between client experience, business objectives, and the company vision with technology as an enabler to accomplish those things."