Asanka Jayasuriya joined SailPoint Technologies as senior vice president of engineering and CTO in early 2020, drawn in part by the company's commitment to a culture focused on innovation, integrity, impact and individuals.
Coming in as a new executive, Jayasuriya saw SailPoint's articulation of those values — the "four I's" — as critical to helping him build the culture within his department, especially as it grows in size and across geographies.
"You have to be intentional with your culture and what you want to be achieved by your team, and the companies who can do that successfully do it through identifying its values," Jayasuriya says.
As such, Jayasuriya believes any organization that hopes to create a new culture, or change an existing one, must bring the same attentiveness to its efforts.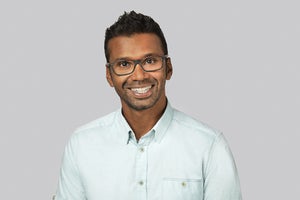 "It allows you to really frame the conversation around what's most important to your company, and it allows you to be very specific about what you want your culture to be," he adds.
As organizations undergo transformation, the IT departments that are driving that transformation must also undertake a shift in their own cultures — that is, how teams work, collaborate and measure success. Yet CIOs say they still struggle with IT culture change, even as they recognize that a poor IT culture could hinder or even torpedo digital transformation initiatives.
Research into the rate of successful organizational change reflects that struggle. Studies from tech research firm Gartner, for example, put the rate of clearly successful organizational change at a mere 34 percent, with another 16 percent rated as "mixed results." That leaves 50 percent marked as "clear failure."
"Organizations that are successful really do look at change management as an art and a discipline and invest in it," says Mark Barner, executive consultant at management consulting firm Swingtide.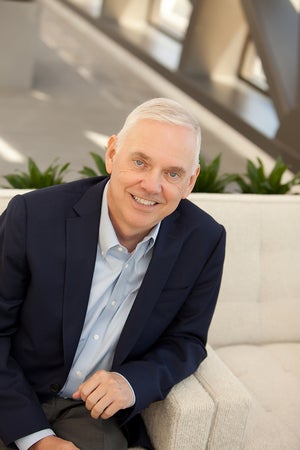 But such investments need to be in the right place. Unfortunately, Barner and other veteran executives say many C-level leaders, including the CIO, cling to ineffective or outdated notions on what it takes to change a culture.
Here they share five myths of IT culture change and the contrasting realities in those areas.
Myth: Culture is intangible Reality: Culture is behaviors and values reinforced by actions
Many executives still see the idea of workplace culture as an esoteric concept without any definitive processes tied to it, leading some to feel powerless over how they can identify, shape and change it, says Karin Hurt, CEO of Let's Grow Leaders, a leadership development company, and co-author of Courageous Cultures: How to Build Teams of Micro-Innovators, Problem Solvers, and Customer Advocates.
So Hurt advises CIOs to think in the concrete terms that many in the technical field prefer and articulate the behaviors they want to reinforce. "You can make it tactical when you talk about, 'Here are the behaviors we want,' and 'Here's what I would do,'" she says.
Hurt worked with one startup seeking to build a culture of compassion — compassion toward customers as well as employees. She had leaders and staffers meet in small groups to discuss and work through various scenarios, such as what to do if a customer needs something ASAP but fulfilling the request would require workers to stay until the early morning hours. "They broke it down to a very tactical level on how the values would play out," she says, adding that such sessions helped produce actionable guidelines that executives and managers used to successfully move the culture where they wanted it to go.
Myth: IT can change its culture all on its own Reality: IT must be aligned with the organization's overall ethos
"Culture change is not just about culture change in IT; it's required across the entire organization," says Sunil Kanchi, chief information officer and chief investment officer at UST Global.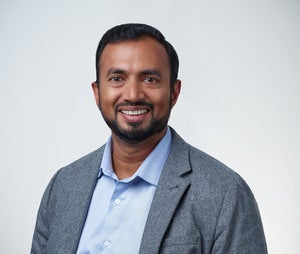 Kanchi points to a clear and common example: IT's ongoing shift to an agile culture. "You need the entire organization to adopt it at the same pace," he says. Afterall, IT's move to frequent releases, rapid feedback and a more cross-functional collaborative approach works only when business units also move to a culture that values those attributes.
Kanchi says his company's CEO, as well as the rest of the senior leadership, was already seeking to move the organization to a culture that embraced rapid innovation and ongoing change when he moved his technology team to agile. That alignment made shifting IT's culture in a direction more attenable. "The changes we were making internal to the IT culture became part of the larger program, so it became easier to drive those changes," Kanchi adds.
Other experts concur, noting that the ability to align IT with the larger organization is actually critical for an enterprise's ability to successfully compete in the market. In fact, Gartner predicts that by 2021 "80 percent of midsize to large enterprises will change their culture as a way to accelerate their digital transformation strategy."
Barner, who talks about culture as the shared experiences of the organization — "it's the way people feel about the work they do and the mission, where the organization is going and the values they believe in" — similarly believes that IT cannot change itself if it's not aligned with what's happening in the organization as a whole.
"To get everyone moving in the same direction, you need IT and the rest of the organization focused on the same vision of the future," he says.
Myth: Technologists can make the shift on their own Reality: CIOs must guide IT culture change
Management experts say they've seen CIOs assume that IT workers, given their general interest in new technologies and tech innovation, will naturally share enthusiasm for a new IT culture.
Hurt, however, shoots down such assumptions.
"IT people can be very innovative, but culture change isn't where they hang out; they tend to be more focused on process than people," she says.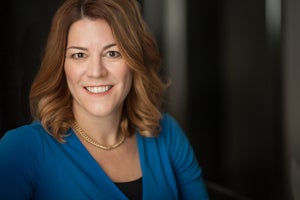 So CIOs would do well by leaning into the linear mindset that most technologies have, designing processes and procedures that workers can follow to reach the new culture that the CIO aspires to achieve.
"If you give people more of a process, if you can make culture change a task, break it down into tangible steps, it becomes much easier to achieve," Hurt says.
Daniel Sanchez Reina, a senior research director at Gartner, offers similar insights, saying: "A new culture cannot be mandated. Instead what leaders have to do is say, 'This is our why, this is the why we have to change, so what new ways of thinking or working do we need to incorporate into our culture to make it happen to meet the changing habits of our customers.' Leaders have to foster an open conversation with their people and so then people will be co-creating their future."
Experts say CIOs cannot outsource this work to their HR counterparts.
"HR is a strategic partner and needs to be involved, but it's work in the field that will make culture change happen," Hurt says.
Gartner predicts that heading into 2021 the CIO will be as responsible for culture change as the chief HR officer.
"A lot of CIOs have realized that culture can be an accelerator of digital transformation and that they have the means to reinforce a desired culture through their technology choices," Elise Olding, research vice president at Gartner, says in a Gartner report on its prediction. "A partnership with the CHRO is the perfect way to align technology selections and design processes to shape the desired work behaviors."
Myth: Culture change starts at the top Reality: Culture change can start from anywhere — and involves work from everyone
Sanchez Reina says many enterprise leaders believe that change must start at the top, "that it has the be the CEO or the big boss who has to nurture or drive the change, otherwise there's no reason to invest in the change."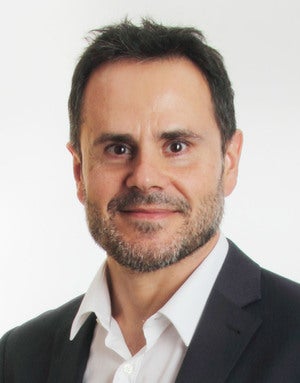 Reality tells a different story, he says.
"What we have been observing constantly is that, yes, it can start from the top, but it happens very rarely. The most successful culture changes start in a department, it could be the IT department or finance and even sometimes in a subdepartment, and then it expands to the rest of the organization," he says. "[Sometimes] the rest of the business leaders notice that a department is doing good and they think about how to copy that. And in other cases, naturally and organically, this change is extended and carried over to the rest of the organization bit by bit."
That's not to suggest, however, that culture change does not also involve deliberate, definitive actions, Sanchez Reina says, shooting down the long-held believe among executives that they can successfully foster change simply by communicating the desired outcome and leading by example.
Gartner research has found that those two actions — communication and leading by example —account for only 6% of success in a culture change initiative. The remaining work should, first, have the CIO working with the team to understand the reasons why change is needed — and that why should be tied to the organization's customers — and, second, have the CIO and staff working to co-create the day-to-day habits and work processes that fit the vision for the department's new culture.
They also need to understand that culture change is a journey that requires evaluation and review; Sanchez Reina recommends "operationalizing" change by ensuring new behaviors, processes and the like are put into action with regular reviews every 15 days for at least six months to confirm progress.
Adobe Senior Vice President and CIO Cynthia Stoddard says as a leader she tries not to issue directives and mandate rules but rather "co-create our culture and future together. I need my employees' help in understanding what needs to change, and they need to also understand the vision I have for the organization."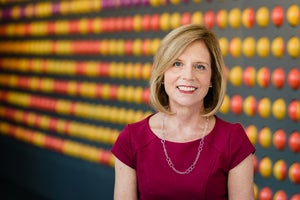 She adds: "There is a large misconception that cultural change is determined by its top leadership team. While it's true that leaders must set the example for the entire organization, it's possible for employees at all levels to create grassroots culture efforts that can become viral if they're empowered in the right way. Culture has to come both ways — from the top down and bottom up."
Myth: All big changes necessitate culture change Reality: Behavioral or process changes can be more manageable, and just as good
Mark Schlesinger, who became senior technical fellow at Broadridge Financial Solutions in July 2020 after 13 years as its CIO, says experience has taught him that not all big changes equate to a shift in his IT department's culture.
"Sometimes I'm looking for a behavioral change, to break the mold on how we've always done something to 'This is how we'll be doing it,'" he says.
To illustrate his point, he says he sees an IT department moving from a traditional data center to the public cloud as requiring behavioral and process changes but not necessarily a bigger, more encompassing shift in culture.
The distinction matters, Schlesinger says, because while behavioral or process changes still take hard work to succeed, they require a different approach.
"Culture is about vision and values, and teams need to align behavior to that, but by seeing some change as behavioral change, it puts it into a more practical, achievable context," he explains. "When I frame something as a behavioral change, it becomes simpler to speak to and much more practical to do because it really comes down to education about newer technologies and how to use them, and having the right people in your organization who can pivot to this, a clear plan with ownership and deliverables and dates that you can track to. It's much more structured."