For Gary Brantley, the road ahead is paved with innovative technologies, and to get there, the CIO of the City of Atlanta has moved full throttle to attain operational efficiencies since the pandemic began.
This has included a move to "collapse several different tools" such as redundant CRM and permitting software packages that various departments and agencies in the city were using, Brantley says.
Another area where Brantley has achieved operational efficiencies is in going entirely paperless since April — no small effort for a municipality that has "huge legislative packets,'' he says. "We're really a paper-driven organization."
Before moving to electronic signatures, "it could take weeks upon weeks for a document to circulate around the city,'' he says, since one might need as many as 15 signatures. It required a lot of conversations about which processes could go paperless, he adds. "Now, we're not running around trying to track documents. We're able to get signatures more efficiently and have speeded up our ability to procure and get projects underway."
Not only has the return on investment been impressive, but Brantley says in some cases it has eliminated mundane job responsibilities so employees can focus on more mission-critical work.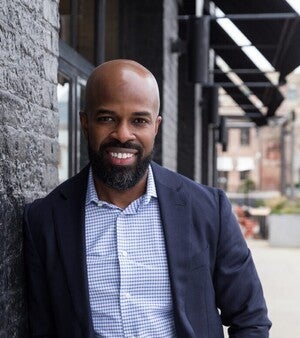 The pursuit of operational efficiency has taken on greater urgency since the pandemic began. A recent IDG survey of CIO priorities found that increasing operational efficiency (64%) overtook creating better customer experiences (58%) as the top digital business objective.
And the ability to demonstrate operational efficiency is expected to continue as a tech mandate long after the pandemic is over. One of Gartner's 2021 predictions is that by 2024, 25% of traditional, large enterprise CIOs will be held accountable for digital business operational results, effectively becoming "COO by proxy."
Creating a cost of capability model
Like the City of Atlanta, other organizations have been examining business processes in search of greater efficiencies as a move to control and reduce costs, improve workflows and keep remote workers productive.
"Efficiency is coming back into vogue, and using technology to drive higher levels of automation, more straight-through processing, and push the knowledge worker to an 'intelligent' worker is becoming the way to get there,'' observes Richard Wiedenbeck, CIO of mutual insurance company Ameritas.
Straight-through processing is a new approach at Ameritas, in which IT is taking a manual process or series of tasks and moving them through "with intelligence and kick[ing] out exceptions,'' Wiedenbeck says. "You need humans to touch it less."
The strategy involves applying AI and machine learning to data-driven rules so that a process can go from "dock to stock," he says. It also means employees now have to become intelligent workers — not just knowledge workers.
One of the first things Ameritas IT did when the pandemic began was to create what Wiedenbeck calls a "cost of capability model" to assess the cost from the time an insurance application is processed to the issuance of the policy.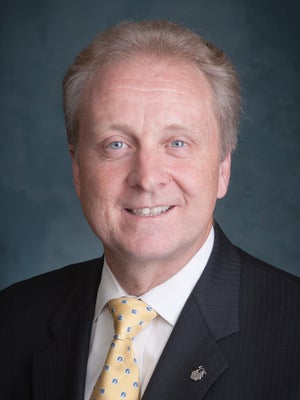 "I want to go from the customer application to the policy being issued within a compressed timeframe with a higher level of intelligence and a higher level of quality,'' he explains.
This more efficient model was driven by customer and agent expectations and the internal cost of customer acquisition, Wiedenbeck says. "We had a lot of manual steps. … Insurance companies, for the longest time, have been too manual, very high touch, and customers' expectations of that world have changed."
Here, automation plays a key role in improving the "value propositions for customers and those that help customers with decisions," and in remaining competitive in an industry experiencing price compression, he says. "Changing our cost curve puts us in a better position of fulfilling a better purpose for our customers.'
Technologies such as machine learning and AI are also making it possible for IT to push the automation envelope even farther, he says, citing the emergence of chatbots and robotics, which are on the roadmap at Ameritas. The main consideration for IT, Wiedenbeck says, is determining when the company's stakeholders will be able to embrace and adopt them.
"One challenge is, can humans adapt to this new way — not just employees, but customers?" he says. "Desire is one part and the ability to absorb it is another.'
In this, the pandemic has had a silver lining: IT has been given a mandate to accelerate the implementation of intelligent processes — and customers and employees have proved more likely to embrace them.
"We saw adoption upticks — our automated processes were there but the adoption curve went up during the pandemic," Wiedenbeck says.
Besides making the customer policy application process more efficient, IT has done what Atlanta's IT department has done and moved people off paper. "Our print in 90 days went from nine million things out the door to less than 100,000,'' Wiedenbeck says. "People's willingness to adopt electronic forms went through the roof."
Finding new ways to work in a new age of working
At Arizona State University, IT approached operational efficiency during the shift to remote work by re-evaluating workflow tools and processes, says Chris Richardson, deputy CIO.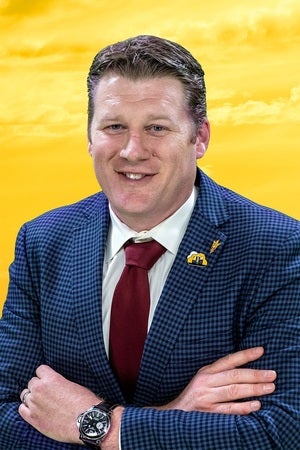 The goal has been "to foster the same level of collaboration and communication between team members working from home as they experienced in the traditional office setting,'' Richardson says. But IT isn't equating success with recreating the same processes. Instead, officials are identifying new ways to engage employees with their work and each other, he says.
"In a new age of working, we had to find ways to identify, scale and adapt to new processes that would ultimately lead to increased efficiency and improved productivity," Richardson says.
The pandemic served as a catalyst for the IT organization to lean into cloud-based tools and services, he says. But it wasn't just about using them to support real-time collaboration, productivity, and creativity — their interoperability was the key to enabling stakeholders to become more efficient.
For example, Slack is used as a digital campus at ASU to enable real-time communications and connections, he says. With Slack as the central hub, IT integrated a bevy of tools — including Zoom, Jira, and Google Suite — to streamline communications and collaboration in a remote setting, Richardson says.
"For example, we created a key Slack integration with Atlassian's Jira Software and Jira Service Desk to create transparency, so workflow updates were clear across all teams,'' he says. One way IT realized operational efficiency in action was in the development of a health-check process within the ASU app that students and faculty use daily to input their health status so officials can closely track the health of the large, on-campus population, Richardson said. The new capability also provides access to health resources such as on-campus testing locations and tele-health resources.
Relying on colocation and maximizing cloud
Of course, cloud technologies have also proved key to achieving operational efficiency of late. Hospitality platform provider Enseo has maximized operational efficiency by identifying lower-priority projects when the pandemic began and shifting those projects from AWS to a collocated data center where they could be executed at a lower cost, says Kris Singleton, CIO.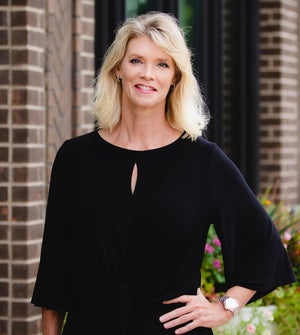 Last spring, the company also moved to a new location and IT had to ensure redundancies were in place. That way, if something failed, the business could keep running, Singleton says.
IT has also relied on the cloud "to manage the budget requirements effectively," Singleton says, since "cloud is expensive."
This was especially important because a lot of hotels were closed during the height of the pandemic. "That meant no revenues coming in," she says.
Becoming frictionless
Mobility is another core way to achieve efficiencies. The City of Atlanta now has a series of mobility services so processes have become a lot more efficient both for stakeholders and employees, and there is better ROI, Brantley says.
"We've gone completely online for all permits with no physical interaction at all,'' he says. "Before COVID, we saw hundreds of people walk into City Hall with wagons of documents to get through the permitting process. Now that's been completely eliminated, and of course, that works better for the city and those who have to go through that process."
Like Wiedenbeck, Brantley says learning the electronic processes are pretty simple; the only real challenge was "getting everyone's mindset in the right place. In government, they're really hooked on wet signatures,'' and if the pandemic hadn't happened, he doesn't believe he would have gotten the funding for the systems.
The other benefit has been that from a security perspective, "we're in a better place,'' he adds. "Paper had us less secure. I couldn't really tell you where a lot of those documents ended up, and now I have a collective view of everything I've signed. Now I can pull it up with the click of a finger."
Just do it
If you want to become more efficient, often you have to just buckle down and do it, says Brantley: "We've been able to scale rapidly during COVID. Our adoption rate just for new tools and technology has been at a very high rate and … it's introduced for the business a new way of thinking."
It requires prioritizing and short-terming planning and demonstrating how a business need can be addressed with new technologies, he says.
"One of the good things from this is that everyone who works in the city got a chance to really see that a project, even a project that's multimillion dollars that has to run across several city organizations," can be done fairly quickly and innovatively when everyone is on the same page, Brantley says.
"Some of these projects we were able to ramp up fairly quickly would have taken years,'' he adds. Most CIOs have longer-term business cases. "We took those same business cases and put them in the speed lane." The pandemic has certainly made it a more compelling time to speed up projects. CIOs should use the opportunity to lead discussions on what the business can do with technology to become more efficient.
"Don't wait for the CFO to walk in the door,'' says Wiedenbeck. Echoing Brantley, he says CIOs should be proactive and show the business how efficiencies can be achieved.
"That approach has been very successful, and I continue to encourage CIOs to lean in and bring forward the business case,'' he says. "We're in a unique position in that we see the intersection of business and technology and the dysfunctions of our organization often beforehand."
Although it's often been said before, Wiedenbeck believes it needs to be said again: Talk in business terms, not tech terms. Also, don't hold back, he says.
"If I regret anything in my career, it's not pushing into that sooner … one of the comments I tell people to help them focus on the future and let go of the past is 'Future good does not equal past bad.'"
All the decisions someone has made in the past are not bad just because they want to go to a better place in future, Wiedenbeck says. "Use that to free yourself of the past and go get the opportunity in future. That's how you get people over the hurdle."
It's never too late to work at becoming more efficient, says Wiedenbeck, adding, "I'm a Zen guy at heart."