Simple, standard, seamless. It's a goal that IT leaders strive to deliver in every aspect of the user's experience. One key to achieving it is in the network deployment, as it's the foundation on which every technology experience is delivered. So it made sense that in Manukau Institute of Technology's transformation journey, it was the place to start.
"For our network journey, we knew exactly what we needed. We wanted our staff and students to be able to access the systems they needed, anytime, anywhere. We also needed our network to do more than just enable people to connect. To do that, we required a single pane of glass for management; to troubleshoot, configure, validate, automate and authenticate," said Jenna Woolley, the executive general manager for technology.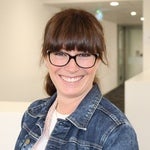 The first step was to reduce the number of vendors from 12 to one. "In the past, we had an ad hoc compilation of networking technologies that were not all compatible. In fact, many were counterproductive, and required a number of different skill sets, making it complicated and expensive to run," she says. They chose Extreme Networks, which worked with her network team to upgrade the entire network across the institute's five sites.
Manukau's move to the cloud
Woolley says the institute is using Extreme's fourth generation cloud management platform, ExtremeCloud IQ, to streamline end-to-end network operations. "We have effectively reduced our overall network maintenance and management costs whilst managing the network internally with three network engineers who are able to do all the troubleshooting and configuration remotely," she says.
Network standardisation has assisted the institute's adoption of more cloud-based applications and services by facilitating single sign-on to Wi-Fi and other applications via Microsoft Active Directory—or via Citrix when accessing remotely.
It has migrated to Microsoft Office 365 across all campuses for staff and students—including OneDrive, SharePoint, and Teams, as well as using Canvas LMS (learning management system), Gmail, and Google Classroom for students and teachers.
Woolley says the institute began using Google tools in 2016 when it launched Canvas, its learning management system. As they have now moved from Microsoft on-premises software to cloud-based Microsoft 365, Manukau have begun phasing out the Google tools. She notes they have SAML (Security Assertion Markup Language) Trust in place between the two environments, to increase interoperability.
The cloud has become the preferred platform for new software acquisition and syncing the experience through single sign-on has become the norm. The on-premises data centre infrastructure has been replaced with Nutanix's private cloud to manage a hyperconverged, high-availability, and redundant environment.
Challenges in network deployment for the new TechPark campus
The network refresh took place as the Manukau Institute of Technology was building a new campus called TechPark. It is designed for technical subjects such as building and civil construction, engineering, electrical, and automotive trades, and is the location for New Zealand's only air conditioning and refrigeration school.
The 9,000m2 warehouse has steel framing and a steel roof, and it houses huge lathes, hoists to put cars on block, large batteries and air conditioning units, and racks of shelving and crates, with forklifts moving equipment around for each day's lesson.
That physical makeup adds to the network complexity, but because it is a greenfield site the team have been able to plan its deployment as the building was constructed and install features which allow for closer monitoring. An example is the power interlock installed on large, high-risk machines to ensure they function only when an authorised access card is slotted into place. Only people with the right access card—those who are trained to use the equipment – can enable activation, and once they remove the card, the machine stops working.
The COVID-19 lockdowns meant that the moving in dates for various faculties have been staggered, but Woolley says this has been a blessing in disguise. "Having smaller groups has given us the ability to provide more hands-on support for them [teachers and students] as they go. And then we have champions on the ground, so as new people come on board we are able to use them to help them bring their peers along on the journey as well."
Manukau teaching staff embrace new technology
Woolley says a great example of how the teaching staff are making the best of the new technology is the automotive team, which won the institute's teaching excellence award this year.
"They were one of the first teams to move into the building, and they have hit the ground running. They're our beacon, our case study for the transition. They've gotten into e-vehicles. They started teaching online so over COVID they had all their staff trained to deliver online. It's been really quite spectacular to watch," she says.
Woolley notes that if the COVID-19 pandemic had struck 18 months ago, the institute would not have been able to able deliver for their students during the severe lockdowns. As it was, 82% of courses were able to deliver online content within just 10 days of the first lockdown in March 2020.
In many respects, the lockdowns have accelerated user adoption. "We ended up in a pretty good position because we'd done 60% of the work around the foundations of having the systems and tools in place, and then it was about guiding the staff through to get content loaded and adapting what they could for work within an online environment," she says.
What Manukau is looking ahead to in 2021
Woolley anticipates the next year will be similar 2020, in that New Zealand is likely to "flex in and out of various states of remote working, so it's making sure we are doing everything to make that journey more and more seamless," she says.
On the roadmap is extending the machine learning capabilities in the ExtremeCloud IQ platform to actively use data insights to be "more proactive in addressing potential issues before they become issues."
Her team is also looking to ensure that data loss prevention and academic integrity is as strong in a remote setting as it is on-campus. In other words, making sure that people aren't electronically downloading and transferring files that they shouldn't be, and that students aren't cheating. "It's not so much actively monitoring, [but] more like having triggers that give us a head's-up when someone is migrated a bulk load of files. Flags go up and prompt us to ask questions."
There is also the official launch of TechPark to look forward to. The 5,000 part-time and full-time students will have all transferred to the new campus in 2021, and the Pouwhenua (a carved post similar to a totem pole)—the first in New Zealand to be 3D-printed—will be installed outside TechPark to welcome teachers, students, and visitors into the innovative campus.