The small Kingdom of Bahrain has made some big advances in technology in the past few years. The nation's GDP has nearly quadrupled since 2000 as it seeks to diversify its traditionally oil-based economy, and while only 5% of the population had access to the internet 20 years ago, Bahrain reports 98 percent internet penetration today. As the nation makes headway in realizing its vision of a "smart" Bahrain, private and public entities alike have continued to invest in emerging technologies.
Much of Bahrain's success in digital transformation is the result of robust government-supported initiatives. In line with the government's overarching Digital Strategy 2022, central authorities such as the Information and eGovernment Authority, Tamkeen (a public authority engaged in modernizing the labour market), the Central Bank of Bahrain, and the Economic Development Board have all launched initiatives with the aim of bolstering local development of artificial intelligence technologies, robotics, and biotechnology.
Major cloud providers have recently expanded their footprints in the Middle East, including Amazon Web Services' 2019 launch of the company's first MENA "region" headquartered in Bahrain. With this growing investment from international technology giants comes expanded educational opportunities for IT professionals and university students alike. In September last year, Tamkeen joined forces with the Microsoft Corporation and Bahrain Polytechnic College to establish Bahrain's Artificial Intelligence Academy and subsequently saw 60 trainees begin courses.
In line with the government's vision of a connected, "smart" Kingdom, the Artificial Intelligence Society of Bahrain was founded in 2018 as a hub for knowledge exchange between relevant stakeholders. Society president Dr. Jassim Haji spoke with CIO to share his thoughts on Bahrain's potential as a regional emerging technology research and development hub, and his vision of a future, smart Bahrain.
It has been said that Bahrain stands to be a regional leader in the development and implementation of AI. What makes Bahrain uniquely suited to lead the way in AI technology?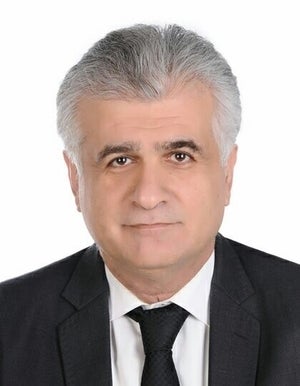 The opportunity arises in the lack of an existing major research and development centre in the region, coupled with continued international investment in the Kingdom from major tech players, and an up-and-coming university population that has already displayed their development capabilities within key AI projects in their practical theses.
Bahrain has a history of remaining largely self-dependent on local talent for technology. In the 1940s, the first mega IBM computer was installed in the Bahraini oil field, and in the 1970s, major companies such as Cable and Wireless International invested in training local talent, sending engineers to UK centres for training, and preparing them for local knowledge transfer upon their return. I, myself, was a product of that program in the 1980s.
Local universities like Bahrain University have developed programs such as that that have graduated thousands of students. With the vast knowledge base, experience, and spirit of innovation that has grown locally amongst Bahrainis, AI, and technological human capital is a major strength for a country that positions itself as the future Silicon Valley of West Asia.
What is the role of AI in modern IoT infrastructures?
Both Artificial Intelligence and the Internet-of-Things are important components of what has been termed the "Industry Revolution 4.0" and are very much interdependent. In fact, we are now hearing the word "AioT" or "edge" computing, [the combination of artificial intelligence technology and the Internet of Things] where both technologies meet.
This "edge" computing happens when AI techniques are embedded in IoT endpoints, gateways, and other devices and the point of use. Edge computing brings the data and compute closest to the point of interaction and can address the limitations of cloud-based AI, such as latency, security, bandwidth cost, and privacy. With edge computing, smart cities can ensure that services continue to flow through local data processing even when the connection is offline.
AI deep learning can also be used in a variety of other industries that will support smart cities, for example, smart agriculture. AI can be implemented on tractors that will intelligently distribute fertilizer, pesticides, herbicides, and even water. Cameras and their associated edge computers analyse the ground as a tractor is moving, identifying and classifying plants and insects as they appear.
What would a day in a future "smart" Bahrain look like for the average citizen?
Keep in mind that unlike Industry Revolutions 2.0 and 3.0, technology implementations in Industrial Revolution 4.0 may not be directly visible to citizens or workers. Post-pandemic, businesses may institute return-to-workplace policies that require temperature scanning or other monitoring of health indicators through wearables, and also may use AI and IoT technologies to automate office tasks, or enable some employees to continue working from home.
Big Data will play a major role as the third crucial "point" [in addition to AI and IoT] in the smart city "triangle". What citizens do day-to-day may not change, but how they take on daily tasks, and the data they have access to for daily decision-making will change. However, we must be mindful of the rapidly evolving legal landscape surrounding AI and IoT technology, and the potential need to comply with new requirements that may vary by industry or jurisdiction.
What are some of the exciting AI initiatives happening in Bahrain today?
Most development projects in the Kingdom now consider smart solutions and AI prior to embarkation. Artificial Intelligence is the most important element of any Smart City project or initiative, and on September 28 [2020], a memorandum of understanding was signed between the Artificial Intelligence Society and Bahrain Smart City Society to accelerate digital transformation in the country through AI and smart city tech solutions.
Applications include smart roads and traffic management, as well as smart airports, buildings, schools, and hospitals.
The banking and finance sector in Bahrain has seen some major achievements in terms of AI. The Kingdom established FinTech Bay, the largest FinTech Hub in the Middle East, designed to accelerate tech innovation in the banking and finance industry. Major banks such as ABC [Arab Banking Corporation] and BISB [Bahrain Islamic Bank] have already developed solutions using RPA [Robotic Process Automation] and PA [Process Automation].
You recently released your fourth book, "Artificial Intelligence and Digital Transformation: a necessity post-Corona". What do you believe the role of AI currently is as the world continues to fight this virus, and what will it be when the virus is defeated?
AI technologies have been deployed by businesses in order to automate operations and reduce staff in a bid to save capital and generate new revenue streams for years, but that approach was not taken by most industrialized countries to improve their healthcare services until this year's pandemic.
The pandemic accelerated the deployment of AI in the healthcare sector and has overwhelmingly proved that organizations can rely on AI for more than just routine customer interactions and activities. The future of virtual hospitals and schools is not very far away, and those will change the landscape for the entire workforce.
Bahrain's adoption of AI technology may help grow its GDP by 8.2 percent per year by 2030, according to a report on AI adoption in the Gulf by consultancy PwC. What industries do you see leveraging AI in Bahrain?
I think a more realistically achievable figure is closer to 3.5 to 4%, however, COVID-19 has surely accelerated the implementation of AI in the region, and I believe this trend will continue into the new normal. The main industries that have shown firm indications of leveraging AI are education; healthcare; customer services; banking; security and; accounting. There are several implementations in these industries of AI deployments with chatbots, RPA, predictions, and forecasting which can take on tasks previously done by humans.