Of all the ways to think about a pandemic, the idea that it is a business model is not the most obvious. But for IT teams across New Zealand, who responded at speed to the crisis, COVID-19 continues to provide a lesson in digital transformation. This is especially true of the health technology response, said Shayne Tong, chief digital officer at Auckland District Health Board (ADHB).
"It was just incredible, the mindset changes we had to do to survive, and it was all about organising around a common enemy, which was COVID," he says.
Rapid response to a health crisis is essential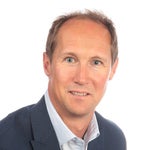 For Tong, the key word is "rapid"—rapid decision-making, rapid development, rapid iteration, and rapid outcomes. During those "frenetic" first weeks of the lockdown in March 2020, Tong says that his team "threw all the traditional ways of working and processes out and just said, 'What do we need to do to respond to our customers, our clinicians, to make this happen?'."
They moved to a "command and control" structure, which meant that decisions could be made quickly, and minimum viable products (MVPs) were stood up fast and then iterated upon. This approach led to achievements such as all of ADHB's outpatient clinics going virtual within a week of the country going into lockdown.
ADHB is part of the Northern Region, which comprises of three other district health boards—counties Manukau, Waitemata, and Northland—and which has a regional outsource provider HealthAlliance. This level of collaboration has helped when developing new solutions, such as the tech used to track new arrivals in managed isolation quarantine (MIQ). As the majority of returning New Zealand citizens enter the country via Auckland, it fell to this region to come up with a response, which could be adapted in other areas hosting MIQ facilities.
The mobile testing system ensures health professionals know who is staying at what facility and when they need to be tested (twice during their stay in MIQ). What began as a manual process was automated using the ServiceNow platform, and the initial solution has since been replaced with a practice management system (PMS) which integrates with the Ministry of Health border system.
Tong says teams follow strict protocols and procedures when moving data to the cloud, especially patient and clinical data, and he points out that digitising data can make it safer. "A lot of what we are doing is replacing manual paper processes with automation; that information may have been faxed, it could be on paper," he says.
End-to-end approaches are key to success
"We've got the ministry's border solution, which is in the cloud, go to our national PMS which has been rolled across the country, with our national lab solution. We've now got for the country a fully integrated and joined-up solution for our COVID response."
Anyone familiar with recent reviews of the New Zealand health system—notably the Health and Disability System review released in June 2020—will know that this is a real achievement. The health system was taken to task in the report for having disparate IT systems that didn't support collaboration across the sector.
The ability to create an end-to-end system for COVID was greatly helped by the ability of IT leaders to adopt a greenfield approach and deploy mobile and cloud solutions. While Tong says there had been some small public cloud deployments previously, much of the focus has been on updating legacy systems:
[blockquote]If you have a look at our investment portfolio, a large chunk of ours goes to maintaining heritage and maintaining risk, so legacy systems. And then we are trying to put in some really large structural foundational IT in place—identity, access management, our integration platforms, moving our infrastructure from the bottom of the hospital into the cloud[/blockquote]
A 10-year plan to transform health systems
Tong is part of the Northern Region district health boards' senior executive team, which is working on a decade-long, regional Information Systems Strategic Plan to move off legacy systems. It's "a 10-year vision to basically replace everything and move into the digital 21st century," Tong says.
While government investment is required to enable that digital transformation, there is also the need to introduce new innovation at the same. Tong favours the platform approach that was used for the MIQ system. This is where a group of in-house developers supported by the vendor and partners such as Deloitte and DxC continue to iterate based on the customer's changing needs, where they can turn on and off the functionality and scale it as required. Tong says:
What we need to do is have two-speed working.

So, we've got the 10-year plan, and we'll replace our big core systems and we'll become more integrated and joined up. And we still need to seek incremental and additional investment through the central government for that.

But concurrently, we've got to take these learnings from COVID and we need to secure additional investment in the sector to drive some of the innovation over the near term … [to] keep creating value fast [and to] change the way we are working—moving to platforms, creating development teams, bringing innovation closer to the DHBs [district health boards] and closer to our clinicians to respond to their needs.
Another report into the health system this year, the 'National Asset Management Programme for DHBs', noted that about $2.3 billion is required over the next decade to "address issues with legacy systems and to invest in technologies that enable services to transform to new models of care."
Attracting tech talent to a revitalised health sector
With evidence for investment documented, and health IT teams regionally and nationally proving their capability under the stress of COVID, the time is right for sweeping change. The reforms outlined in this year's health sector reviews are poised to take shape.
"We're all going to have to come together now in the health system for structural changes, and digital will enable and underpin a lot of those changes. We've got the mindsets and the cultures and behaviours of how we can work together, how we can develop things quickly together for the benefit of the country," Tong says.
The momentum is there, but is the talent? Tong says data science skills are especially difficult to find at present, and it can be tough hiring people with the right mix of interpersonal skills and technical skills, who can understand the business problems as well as work on the solutions.
But he is adamant that health can attract the best and brightest talent, especially at this critical juncture. "There will be significant investment in the coming two, three, five years and so there is a wonderful opportunity to make a real step change in this sector," he says.