From the first days of the pandemic, IT leaders have had to grapple with wildly unexpected circumstances — from transitioning thousands of employees to a work-from-home (WFH) environment, to near overnight platform rollouts in support of virtual teams. And for many, culture has proved to be the key unsung factor in their organizations' ability to navigate unprecedented times.
Companies that had not established a resilient, transformation-focused culture prior to COVID-19 have struggled in the face of global shutdowns that have disrupted business as usual. Organizations that either pivoted to or had already embraced a transformation mindset, however, have been better equipped to meet the challenges of the rapidly changing environment, and to protect the health of their teams and their bottom lines.
And with companies having to adjust to new approaches to collaboration and productivity, the pandemic has provided IT leaders an opportunity to rethink and refine IT culture moving forward. Remaining agile, adjusting strategies, nurturing new approaches to work — here's how several high-profile CIOs have helped guide their organizations through the chaos, leveraging pandemic-related changes to establish a transformation-minded IT culture for the future.
Mitigating culture shock
Maintaining the culture and morale of individual teams and the organization as whole has added a unique layer to the challenges companies now face, and for many IT leaders, the pandemic has magnified the importance of communication.
Lisa Davis, senior vice president and CIO of Blue Shield of California, has always believed in leading with honesty and transparency. "At Blue Shield, the health and safety of our employees is our number one priority," she says. "Understanding where they are and what's needed for them to thrive and be productive is top of mind."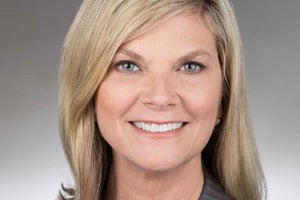 But the pandemic has elevated the need to be present and accessible as well, as Davis says she's made herself available to weigh in on decisions and take quick action in support of her employees and the mission of the organization.
"As leaders we need to set the tone," she says. "We had a great company culture prior to the pandemic, so I think that made the transition a little easier, but open and transparent communication at all levels of the organization is essential."
Davis says she encourages leaders to seek ways of building a sense of community and camaraderie throughout teams, investing in technology and collaboration tools to maximize the user experience and ultimately help employees feel connected.
Part of ensuring that culture of connection means making sure employees have everything they need to work remotely and remain productive. At human capital management vendor Workday, this has also meant placing a greater emphasis on providing mental health resources and forums, and continually evaluating employee sentiment through regular surveys.
"Communication is everything," says Sheri Rhodes, CIO of Workday. "Changes are happening quickly and frequently, so how leaders communicate those changes to workers, and how often, is more important than ever. Multiple mediums, content, and tone are all important to reach a fully distributed workforce."
For Rhodes, the pandemic has emphasized the importance of being vulnerable and sharing honest feelings with your team, as well as the importance of providing a vision and path to the future.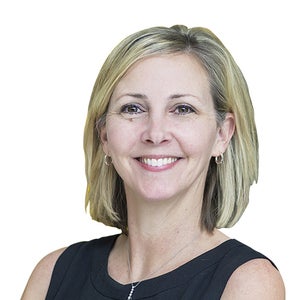 "We all struggle; we all have Webex and Zoom fatigue," she says. "Being creative in your communication style and finding ways to have fun as a team is important. I'd love to have a comedic writer on staff to keep people informed in a fun and engaging way. It goes a long way toward winning the hearts and minds of workmates, but so is being serious when we absolutely need to be."
Rhodes notes that Workday has a unique company culture, whether in the office or working from home, and that the organization holds true to its core values — employees, customer service, integrity, innovation, fun, and profitability — regardless of the circumstances. That culture has been key when adding new team members during the pandemic, Rhodes says, noting that some of the company's newest employees have made outstanding contributions this year, even though they've never met the rest of the team in person.
Shifting strategy and streamlining roles
Managing the human element of the pandemic has been among the most complex tasks that IT leaders have faced this year — especially for those organizations that have had to reorganize. But coupled with the need to streamline operations to meet the changing needs of colleagues and customers, and the stress on company culture is that much more unforgiving, especially with previously tight teams now distributed virtually and often reallocated to better support shifting strategies.
Davis came on board to Blue Shield two weeks prior to the onset of the pandemic and led the challenge of moving from a mostly in-person workforce to one that was completely virtual. At the same time, the company was also moving to a new operating model.
"During the pandemic we began transforming the operating model of the IT organization. We are shifting from a traditional service-based organization to a portfolio/product model aligned to key lines of business and horizontal functions in the company," Davis says. "This is to ultimately accelerate our digital transformation and initiatives to transform healthcare."
Again, Davis stresses transparency and honesty. "Ensuring employees understand their role within the organization and how it ties to the strategic initiatives of the company helps to remove any angst," she says.
Rhodes is a strong proponent of flexibility, explaining that Workday made adjustments to its investment strategy, identifying tradeoffs that made sense for the company and its employees but that avoided a massive shift in employee reallocation and layoffs.
"While we didn't structurally change the organization, there are certainly examples of teams and individuals having to pivot. Our A/V and onsite event support teams quickly adjusted to supporting large-scale virtual events, as well as helping executives conduct speaking engagements and appearances from home," she says. "I think we've all flexed in our jobs this year — much like the agile philosophy of 'swarming.' I've been really proud to see the team band together and do what's needed to achieve our goals, even if work stretches outside of their core jobs."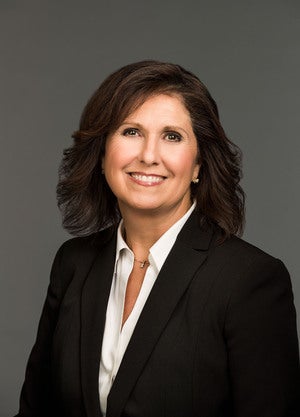 In contemplating the "next normal," as she calls it, Jo-ann Olsovsky, executive vice president and CIO of Salesforce, feels that it's instinctive to lean on what feels familiar but that doing so is counterproductive to forward growth. Instead, for Olsovsky, the pandemic has underscored the importance of fostering a culture that embraces change.
"In many cases, how IT organizations serve their customers, employees, and business partners is ripe for reinvention. How many of us had efforts underway that were maybe planned for a year out, that we drastically accelerated within weeks because it solved a need during the pandemic? Why can't that be normal speed? Why do we create unnecessary meetings, lengthy decision making and roadblocks to speed? We follow work process rules and rules are created by humans. Let's challenge those old rules with a beginner's mind, striving for innovation and yes, speed," she says.
For Olsovky's team of more than 1,800 professionals across the globe, that focus on innovation and speed proved essential in supporting operational continuity and employee morale. In the early days of the pandemic the company doubled down on employee communication, initiating daily wellness calls and weekly CEO calls to all employees. "We hosted upwards of 30,000 employees on live video," she says. "Our product team created Salesforce Care, which we quickly implemented in partnership with our co-founder Parker Harris. We use it as our internal COVID-19 response management tool, managing escalations, supporting needs, and concerns from employees, and providing other resources."
New beginnings
As this tumultuous year nears its close and companies have adopted evolving frameworks of what it means to be successful in a fully virtual environment, new best practices and new ways of working are beginning to emerge.
Davis, for example, has gotten creative in how she connects and communicates with her team at Blue Shield, including everything from weekly video logs and virtual coffee chats to manager meetings and think-tank competitions.
"As I build my leadership team and pivot our IT operating model, we are onboarding almost 150 new employees into the IT organization, all virtual. We definitely communicate more and ensure that our cameras are turned on during web conferencing calls to better establish human connection and build those relationships," she says. "Importantly, we try to have fun with it, as it engenders a sense of culture that may normally be missing in a virtual environment."
Workday also continues to find ways to adapt its company culture for remote work by finding new ways to connect. Rhodes comments that one-on-one conversations have become more intentional and well-rounded in response to finding what has worked through the pandemic.
"Time is a valuable commodity, and we've come prepared with discussion items as well as talking about things that go beyond the scope of business. Life and work have collided in the current environment," she says, adding that, although it's not always easy, Workday employees have rallied together to show empathy and provide support and flexibility for others as they figure out how to preserve their culture, maintain productivity, and deliver on their commitments remotely.
Salesforce's Olsovsky has found knowledge and inspiration both inside and outside her company, underscoring the importance of having a robust network in times of need.
"The CIO and IT community is simply amazing in how we learn from each other and the rapid enablement we've provided for each of our companies during this time, but many industries and functions simply cannot move all work remotely, which creates the challenge of ensuring employees can work safely while maintaining a sense of well-being," she says.
With the COVID-19 pandemic showing signs of surging again of late, IT leaders must lean on the lessons learned from these past several months of constant change to better face ongoing uncertainty ahead.
"We must be flexible and responsive to new information as it becomes available. Instead of making a rigid back-to-work plan for the next X number of months, we're leveraging an adaptable framework with criteria by phases so that we can make decisions quickly that position the company and our customers for long-term success," Olsovsky says, adding that Salesforce reviews how decisions fare week-to-week, and sometimes even day-to-day, enabling IT to increase efforts in areas that are working, and to ditch ideas that aren't.
This emphasis on adjusting course appropriately may very well become IT's cultural legacy from the pandemic — and the mantra of transformational organizations in the years ahead.