During the coronavirus pandemic, CIOs gained political capital by fortifying business operations and digitizing services in accordance with social distancing decrees. From accelerated migrations to new collaboration tools to implementing contactless services, IT leaders reprioritized roadmaps to empower employees and serve customers.
Now comes the hard part: building on that newfound clout as the pandemic continues its sprawl in 2021. Because if there is one thing that has repeated itself in IT over time, it's the CIO's ascendance to the spotlight upon fulfilling urgent business needs, followed by a swift recession to a supporting role once business returns to normalcy.
"A lot of CIOs step up when they need to, but they also step back when they don't need to," Mitch Davis, CIO of Dartmouth College, tells CIO.com. "CIOs forget they have a 'C' in front of their name and their job is to own the risk."
Building on business credibility
When Davis joined Dartmouth three years ago, IT wasn't exactly empowered to do its work. Fiefdoms abounded as IT staff and business groups viewed each other with mistrust. Davis overhauled IT's culture to be more collaborative and rebuilt the relationships over time.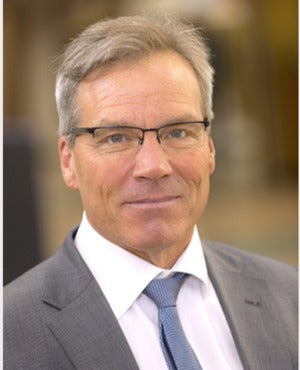 Upon the outbreak's commencement Davis' team raced to enable 4,500 students to participate in classes virtually and integrated Slack into the Canvas learning management application to enable real-time chat. The team also ensured that the WiFi network, fueled by Juniper's Mist network technology, which incorporates machine learning, could support the bump in online traffic associated with e-learning. He also implemented a Tibco Spotfire dashboard to visualize data sets related to the outbreak.
The results garnered IT more trust and credibility, so much so that Davis embedded one of his IT staff to work directly with campus services and another to support campus communications. "In trying to capture benefits of what we learned during Covid, all the siloes came down and we can operate and be agile across the campus," Davis says. "Our influence across the campus is growing."
In 2021, Davis plans to build on his results, using open source technology and microservices to build classroom control systems that help automatically manage audio and video equipment, including projectors and displays, and other electronics. This effort will afford Dartmouth more control over its classroom technology and in a more cost-efficient manner.
Insuring the future-forward organization
In March, Aflac Chief Digital Information Officer Rich Gilbert enabled employees to serve the insurance carrier's customers from their homes. Having earned credibility for this transition, Gilbert in the summer told the company's global operations and tech committee that the company should accelerate investments on his digital transformation roadmap that were originally slated for 2022.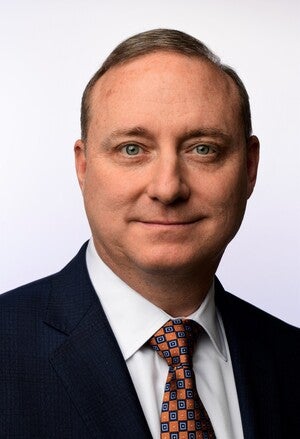 "We knew that COVID was a natural disruptor and things were changing at such a great rate of pace that if we did not accelerate we would not keep up with the change," Gilbert recalls the thinking at the time. "We parlayed that trust and tactical work to accelerate digital."
The committee acquiesced and Gilbert's tech team quickly virtualized the customer experience. With COVID-19 rendering face-to-face meetings impossible, Aflac in July began conducting co-browsing consultations through WebEx, which allowed agents to walk policy holders through processes and options via screensharing. IT also created digital "postcards" with links to websites hosting video content about insurance products, as well as calendars to inform policy holders of upcoming enrollment periods. "We had to reinvent the way our agents do business," Gilbert says.
In 2021, Gilbert plans to launch a new website to make it easier for policy holders to log in, access information, and enroll in products. He will also automate several analog processes that will help the business run more efficiently.
Even as he looks ahead, Gilbert notes that if Aflac solely focused on tactical efforts customer trust would have deteriorated over time. "It's about continuously adding value to your company and using technology to reinvent and bring the company forward," Gilbert says.
Be wary of overpromising and underdelivering
In the quest for credibility, CIOs must also be careful not to overextend themselves, cautions Red Hat CIO Mike Kelly. Those who find they can't deliver what they promise risk ending up in a poor position with the business. "It takes a very long time to build credibility and an instant for it to go away," Kelly says.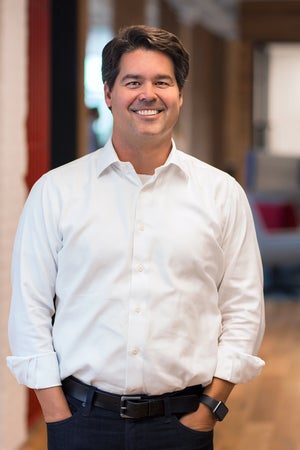 For his part, Kelly during a staff meeting changed the date in his team's Google Sheet agenda from April 15 to July 15, underscoring the forward-thinking approach he wants the team to take. And he has plenty on his plate for 2021, including rolling out hybrid cloud infrastructure and "doubling down on data and analytics" in a way that helps Red Hat best serve customers. He also plans to continue modernizing applications, processes, and tools and bolstering cybersecurity against a never-ending onslaught of attacks. But he knows that he's got to deliver on those plans. "If you use [the pandemic] to advocate to get something done you have to walk the walk and talk the talk," he says.
Tips on retaining a high profile
The path toward bolstering political capital isn't always obvious for CIOs. Experts offer some tips for IT leaders looking to build on their success in 2021.
CIOs should huddle with their CFO. Don't fool yourself: The surge in CAPEX and OPEX you've been gifted to keep your business humming will be unsustainable in 2021, says Steve Bates, principal of KPMG's CIO advisory practice. Work directly with your CFO on building strong business cases for how to scale adoption of critical tech, including SaaS, multi-cloud, low code, and automation solutions , while retiring legacy technical debt. "You need to build credible business cases tied directly to cost-out or cost-avoid scenarios if you want to be credible with your CFO," Bates says.
Deepen business process expertise. Take the time to be the consultant to the business, which requires learning your constituents' processes inside and out, says Gartner's Rowsell-Jones. This will help spark ideas for digital enablement and new digital channels.
Bias toward customer growth. On that score, CIOs must prioritize investments on "anything that moves the needle for retaining or growing customers," over cost efficiency plays, Bates says. Pick projects — a new mobile app or digital channel — that will help boost sales or profitablity. There will be plenty of opportunity here, as 83% of the 1,877 CIOs who responded the 2021 Gartner CIO Agenda survey expect demand for new digital products and services will increase in 2021.
Bottom line
It's fine for CIOs to be great at delivering services to facilitate business operations, but they must also always be forward-looking — and forward-thinking. As Dartmouth's Davis notes: "Every CIO should be at the executive table, presenting options for the future. As our credibility goes up, so does our value."