As the coronavirus swept through Washington state earlier this year, Providence quickly had to enable thousands of staff to work remotely, a tall task for an organization that traditionally provided access to privileged information from desktops.
The healthcare system, which employs 120,000 caregivers across 51 hospitals and more than 1,000 clinics on the West Coast, built ReadyTech, a bespoke supply chain to ship laptops to employees' homes within 48 hours and enable them to consume cloud applications in a half hour.
Buy-in to a culture that emphasizes quality outcomes for caregivers and patients, along with crisp execution, helped make ReadyTech a success, says B.J. Moore, who has been guiding Providence through a multi-year digital transformation since joining the company as executive vice president and CIO in 2019.
Providence's ReadyTech program is one of many examples of organizations accelerating digital innovation to come out stronger on the other side of the COVID-19 pandemic. Support for remote work spurred by the outbreak "might be the biggest win for CIOs since Y2K," Gartner analyst Andy Rowsell-Jones wrote in the researcher's 2021 CIO Agenda Survey. Such yeoman's work has also generated enormous political capital for IT leaders, many of whom have earned support of their CEO, board of directors and senior business peers to accelerate digital business initiatives, Rowsell-Jones adds.
That's something Moore has taken to heart in the face of tremendous challenges at Providence.
A transformation upended by pandemic
Moore faced a steep learning curve when he joined Providence after more than 20 years in various executive leadership roles at Microsoft. The organization's technology capabilities were 20 years behind other industries, with 4,000 applications sprawled across six datacenters, the byproduct of several acquisitions and little to no integration. Moreover, Moore had never worked in the healthcare sector. After spending his first 90 days meeting with caregivers and patients, Moore created a strategy to simplify, modernize and innovate Providence's IT systems and operations.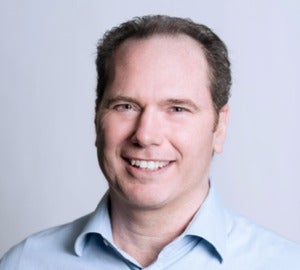 The IT department removed redundant applications, reducing technical debt. It began migrating from on-premises systems and waterfall development practices to public cloud software and agile and DevOps processes. Among the critical cloud migrations: consolidating multiple ERP systems into a single instance of Oracle's cloud ERP software and shuttling Providence's Epic EHR system into Microsoft Azure, which Providence now relies on for most compute, storage and analytics capabilities.
The simplification and modernization strategy paved the way for Providence to innovate with emerging tools such as machine learning (ML) and artificial intelligence (AI).
Moore's three-pronged strategy was proceeding apace until last January, when Providence treated the country's first known COVID-19 patient, an early warning that threatened to derail the roadmap. "We saw it coming and knew we needed to accelerate to improve the caregiver experience," Moore says.
As the pandemic's surge forced Providence to close offices in March, Moore accelerated the organization's move to Microsoft Office 365 to enable employees to communicate and collaborate remotely, including providing telehealth visits for patients. Leaning into its budding innovation capabilities, Providence built an ML solution to forecast supply and demand of equipment critical for battling COVID-19, including ventilators and personal protective equipment (PPE). Harnessing a data lake built in Azure, IT empowered the business with self-service analytics capabilities and data to predict COVID-19 surges and make critical business decisions.
With the pandemic posing ever stiffening challenges to the healthcare system, Providence tightened its budget, leaving Moore to scuttle non-critical projects. "If it did not accrue to our larger transformation, we shut off the spigot and put a moratorium on new projects — unless they were strategic bets," Moore says.
Streamlining laptop provisioning
Of course, transformation isn't possible if people can't do their jobs, and the pandemic caught Providence flat-footed. Employees accustomed to working from desktop computers in firewalled offices were sent home in March, leaving Providence scrambling to enable employees to work from home.
In a typical provisioning scenario, it takes several weeks to get laptops properly imaged and configured for each employee, accounting for their various roles and access privileges. But with the care of patients at stake, this timeline was an intractable bottleneck; Providence needed to rapidly order thousands of devices within 48 hours. To do so, it set out to create an Amazon.com-like experience that would allow staff to simply power up new laptops upon receiving them and begin working — without IT's intervention.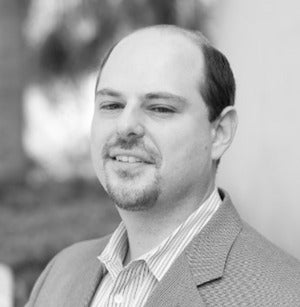 Into the breach stepped Ryan Klein, Providence's vice president of information systems, who led the ReadyTech initiative. Previously, Providence's IT department purchased laptops, imaged them and had employees pick them up, but this approach proved untenable for thousands of employees requiring access from home.
Klein's team created a self-service portal, where employees can log in, order a laptop and pick applications based on roles-based personas, ranging from finance and legal to clinical. Klein contracted with a third-party vendor, which procured Windows 10-based laptops from suppliers such as Dell, configured them and shipped them directly to employees' homes. Once the machines arrived, employees booted them up and logged in. Cloud tools Microsoft Endpoint Manager and Autopilot configured and provisioned the necessary functionality. By May 4, every employee who needed one had a machine configured in the cloud, and ready to use remotely.
Klein says Providence reduced the steps for device provisioning from nine to three. "We created an ecommerce-like experience where once you log in and are connected to the cloud you can be productive within a half hour," Klein says.