CIOs started 2020 talking about better business alignment, maturing their cloud architecture, and furthering digital transformation. No one expected a pandemic.
Yet here we are, at the end of a year full of unexpected upheavals that tested nearly every organization and executive, including CIOs and their IT teams who faced unique challenges as they raced to enable widescale remote work and support rapidly shifting market dynamics.
So what did IT learn from the year's dramatic events? Quite a lot. Here, IT leaders offer insights on how 2020 has impacted their outlook on IT.
1. The power of focus and urgency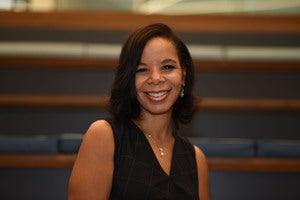 "I learned just how fast we can go when we are focused and empowered," says Dani Brown, senior vice president and CIO of Whirlpool, of her team's response to the events of 2020. "I've always been the type of leader that has pushed myself and my organization to move fast. A part of this stems from my time in Asia, where as a business if you did not move quickly it could result in your competition beating you to the market. If you don't thoughtfully push the boundaries with a strong sense of urgency, you won't know how much you can achieve in a relatively short period of time."
Brown points to her team's ability to shift thousands of employees to remote work in mere days as an illustrative example. "We executed with such speed because we had a team focus. Everyone understood safety, health and business continuity were the priorities. Understanding this gave us the freedom to make decisions quickly and execute swiftly," she says.
2. Collaboration is key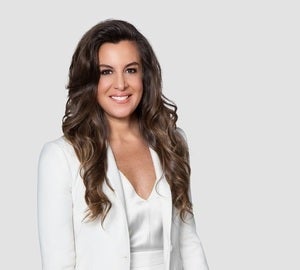 "Collaboration is key to making anything work in life not just during a pandemic," says Rhonda Vetere, CIO of Herbalife Nutrition. "We learned even more about how people crave, need human contact and what makes us tick as human beings."
While Herbalife is a relationship-driven company, Vetere says, the need for contact was even more elevated this past year. "We needed to ensure that our collaboration tool suite was scalable, reliable, and sustainable. While we are always focused on reliability for our systems, it was clear that we needed to humanize technology and create 'communities' for people to work and be on the journey together," she says. "Design, digital, and innovation thinking sessions are now on collaboration tools online."
3. The need to rethink performance metrics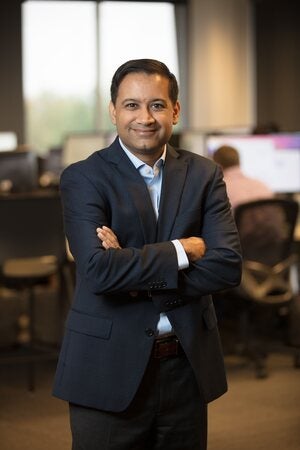 When his company shifted to remote work, Shahryar Qadri, who as CTO oversees internal IT at Rx Savings Solutions, says he found himself trying to determine how best to measure worker productivity in an environment where he couldn't actually see what people were doing.
"It's very difficult to get metrics around how productive knowledge workers are; you can't quantify knowledge, but the pandemic forced us to figure out what productivity metrics matter for us," Qadri says. He dismissed conventional metrics, such as measuring the time workers spend on computers or the volume of emails sent, and instead decided to focus on "user points that we're able to complete, the number of stories our teams were completing." He says this metric allows him to measure both work velocity as well as track improvement over time.
4. The importance of being intentional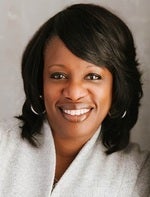 Masco CIO Michelle Greene saw her team successfully handle the year's challenges thanks in part to IT's strong engagement with the company's business units — something that she has fostered during her three-year tenure.
"When we needed to pivot and change how we worked because of COVID, it became even more clear to me the importance of being connected to the business, having a strategic view, and moving away from being a tactical-type function," Greene says. She wants to bring more of that to her team. "That means we're being clear, constantly stretching ourselves and others, we work with a sense of urgency, we're customer focused, and that we have to continuously improve and be comfortable with being uncomfortable so you can perform at a high level."
5. Diversity and inclusion are essential
The death of George Floyd under the knee of a white Minneapolis police officer brought racial and social justice to the forefront this year, and it has prompted more people and more companies to consider, discuss, and confront the issues.
Greene, who is Black, says the year's events have spurred her to increase her attention on diversity and inclusion and to ensure she's engaging in conversations on the topic. "This is about me taking a different approach when having these conversations," she explains. "Now I will not always assume that people know certain things, and I won't shy away from having conversations about those topics."
6. Prep for the unexpected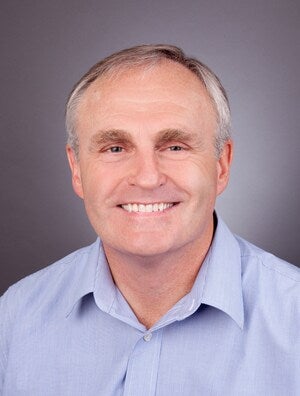 Niel Nickolaisen, CIO at O.C. Tanner, says 2020 reinforced in his mind the need for technology that can handle the unexpected.
"The company [for example] never asked us to figure out how to support work-from-home for all employees, but we did that on our own [through pre-pandemic initiatives] so when the executive team got together one Thursday at noon and said, 'We have to move everyone to work-from-home,' I could say, 'We have the mechanisms in place to do that,'" Nickolaisen says. "We piloted it with IT that Thursday afternoon and said if it works, we could do it for everyone on Friday. It did, and so we let everyone know on Friday to take all their gear home because you're not coming back. Overall, 800 to 900 employees went home, and Monday morning was business as usual."
7. All IT projects are business critical
Nickolaisen also saw his company reassess its budgets over the past year as it faced declines in anticipated revenues — a reassessment that brought some spending cuts within the organization.
"But when we talked about whether there were IT projects to cancel or delay or suspend, we determined that all of them were critical enough that we couldn't stop anything," he says, adding that it illustrated the increased importance of pursuing only those technology initiatives that truly drive business goals and support organizational needs.
8. Leadership requires flexibility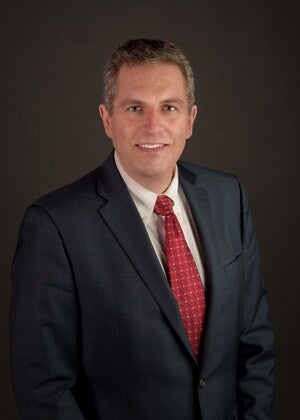 Nearly all IT staffers at Cass Information Systems worked on site prior to the pandemic, according to CIO Jim Cavellier, whose leadership style reflected that physical reality. "It was management by walking the halls, being visible, being engaged." Then the paradigm completely shifted, as everyone went to virtual work. Cavellier recognized the need to shift his leadership approach and the department's management tactics in order to make everyone feel connected. That meant managing by new metrics, measuring progress, and tracking assignments in new ways, developing new communication techniques and championing virtual collaboration.
9. Business continuity is critical
As a publicly traded company that owns a bank, Cass Information Systems had to have a pandemic plan in place as part of its regulatory requirements. So the company was prepared when COVID hit. Cavellier credits the company's move to more cloud computing in recent years, which while primarily done to support business objectives was also designed to support corporate resiliency.
Moving forward, Cavellier expects resiliency to become a bigger consideration — as well as a selling point. "It gives more credence to the investments we want to make that drive resiliency. Business in the past might have said, 'We're good enough.' Now they're looking at the issue differently," he says.
10. Good incentives fuel high adoption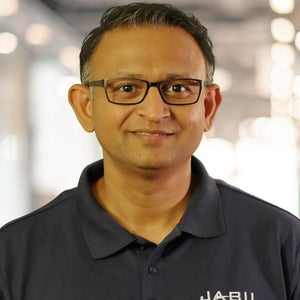 Bhaskar Ramachandran, vice president and CIO for the electronic manufacturing services segment at Jabil, had guided users through plenty of changes and technology deployments during his years as an IT leader. Like other IT executives, he has seen pushback and slower-than-expected adoption of new technologies. That wasn't the case in 2020, however, as his IT team rolled out collaboration tools and other applications meant to support pandemic-driven needs.
"I never thought that people so quickly would adopt the tools and be just as productive, if not more so," Ramachandran says. "We've had [good levels of] adoption before, but the use of new tools [in 2020] just spiked within a matter of weeks." He acknowledged that workers had bigger-than-usual incentives during COVID, but Ramachandran says CIOs would do well to identify key incentives even when there's no crisis to drive quicker adoption of new tools in the future.
11. Remote work works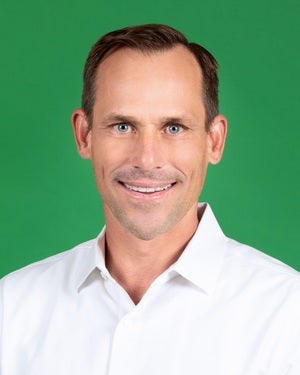 Prior to the pandemic, SurveyMonkey CIO Eric Johnson had plenty of conversations with his C-suite colleagues about whether remote work could really work.
"This year forced us all to really try it; we didn't have a choice, and I think the big takeaway from that is that work-from-home works," he says. "We found the technology is there; it's not perfect, and as we look into 2021, there are areas we'd call out for improvement. But I think that the work-from-home debate has been put to bed, that you can be successful [with that model]. But we've also learned that working from home full time is not all it's cracked up to be. So maybe hybrid is really that sweet spot."
12. Business can move even faster, thanks to IT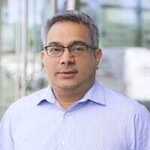 Sriram Thiagarajan, who as CTO with genealogy company Ancestry oversees IT, has been a longtime believer in the need for agility. Yet he says he and his IT team routinely spent about 30 percent of project time on managing change and getting buy-in. Then came 2020, and Thiagarajan saw his whole company move with unprecedented speed. He says he now knows business buy-in can come quickly, and he expects to see that in the future.
"I expect the business to have a different perspective moving forward. The business before never quite viewed IT as a business enabler, but now they do," he says.
13. Staff's personal needs require attention
The events of 2020 have made CIOs recognize the need to address the personal challenges that employees have and how those issues impact their work life. "Organizations have to be better at being supportive of their staff," Johnson says. "It wasn't that I wasn't aware of it before, but this year forced me to re-evaluate how to manage and build a culture people could talk about it. We're talking about such issues more than at any other time in my career."
14. Opportunities arise from challenging times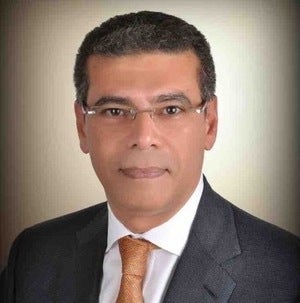 "In every issue there is an opportunity. It's a blessing in disguise. We mastered the art of working remotely. Most of the collaboration platform investments have become a priority, and I believe they're here to stay supporting a tuned operating model. These technologies have paved the way for our societies and businesses to interact and engage more effectively and seamlessly in context," said Hesham Daabes, CIO of Banque du Caire.
15. IT offers undeniable value to the top line
The past year may have finally eliminated the lingering perception that IT was a back-office function supporting the business rather than an engine driving innovation and transformation. But some CIOs went further, saying 2020 proved that the CIO and the IT department are essential to top-line growth as well as to bottom-line efficiencies. Now, they say, it's time for IT to claim its place next to the CEO. "It's time for CIOs to step up and be like CFOs in enabling the business and partnering with the CEO," says Ramachandran. "The CFO has been the closest person to the CEO, now I think CIOs are right there, too."