When you're selling an active retirement community and medical care to seniors, high-touch, in-person interaction is the gold standard. At Erickson Living Management, prospective clients are typically courted with one-on-one tours of facilities and amenities, a walk-through of their potential residence capped off with a meal in one of the company's many on-site restaurants.
Erickson's proven relationship-oriented customer experience was upended last March when COVID-19 bore down in full force. The company had to scramble to translate the intimacy of on-site visits, in-person group events, and shared lunches into a virtual experience that not only fully represented what its communities had to offer, but also engaged potential customers, many not overly digital savvy, in ways that were both comfortable and compelling.
"We needed a virtual experience, but considering the demographics of our residents, how we made that shift was important," explains Hans Keller, the company CIO. "We found creative ways to meaningfully engage with prospects and to keep in touch with people who were looking at our communities."
Erickson Living, like most companies prioritizing customer experience these past few years, has had to completely revisit its strategy for customer engagement — and do so in record time due to the seismic shifts triggered by COVID-19. As the lockdowns of the spring morphed into on-going restrictions and lingering concerns about the safety of in-person experiences, companies turned to advanced technologies such as analytics, artificial intelligence (AI), and augmented reality, among others, to innovate new digital models that meet customers where they are comfortable and enable new forms of contactless transactions.
As part of a special COVID-19 edition of its 2020 Global Customer Experience research, KPMG confirmed that the global pandemic has amplified the need for easy access to products, services, and information while increasing customers' comfort levels with digital channels, including a growing preference for touchless shopping and contactless payments. Eighty-two percent of those surveyed said they were more likely to use digital wallets or cards than they had been prior to the pandemic.
While most CIOs were already championing new digital experiences, the pandemic — along with the resulting economic challenges — forced more substantial changes in a greatly compressed timeframe. "COVID has accelerated digital — most CIOs had plans to do these things, they're just doing it faster," says Nimesh Metha, senior vice president and CIO at National Life Group. "There have also been twists and business model changes."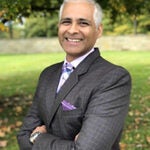 And with the pandemic still a significant issue facing IT leaders in 2021, customer-focused IT will continue to be an area of emphasis for the foreseeable future.
Melding physical, digital worlds
At Erickson Living, a range of old and new technologies are underpinning reimagined customer interactions. On the sales side, the company has shifted most in-person meetings to online events and launched a redesigned website loaded with interactive features such as pre-recorded unit tours and facility walk-throughs that enable potential residents to experience the communities virtually, Keller says. There are smart TVs in sales offices that display interactive content, including broadcast segments that key in on critical and timely issues for those comfortable with limited in-person engagement. For those who aren't, sales reps regularly engage with prospects via FaceTime, Zoom, Webex, or whatever their preferred communications channel.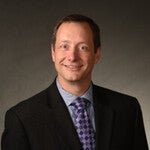 "We use WebEx for collaboration, but WebEx is not a noun for most consumers, Zoom is so we had to pivot pretty fast," he explains. "Customer intimacy comes with us needing to meet prospects and residents where they are, not trying to pull them to where we want to be."
On the new technology front, Erickson has leaned heavily on a new integrated restaurant inventory system, implemented just prior to the pandemic, which lets it push out menus to a residence portal, coordinate meal selection and in-home delivery, and will soon allow for online reservations. The company also stood up a new infectious disease management system that helps with contact tracing, launched telehealth capabilities for all residents, and took advantage of augmented reality (AR) tools to give far flung project managers oversight of new construction projects without having to travel or make on-site visits.
Interactive real-time rendering with the Unity 3D visualization engine, 3D cloud streaming technologies, and intelligent load balancing capabilities served as the foundation for a virtual trade show experience Endava built for Volkswagen when the Geneva International Motor Show was cancelled this year due to COVID-19. These trade shows, well-choreographed environments that enable car makers to showcase their new models, are a critical part of the marketing mix, and Volkswagen was determined to replicate them in a virtual environment, according to Justin Marcucci, chief digital officer for Endava, a global next-generation technology services firm.
Because Volkswagen had already planned out and partially implemented its trade show plan, the Endava team quickly developed a virtual experience that mimicked what was possible for visitors to do and see on the physical show and then some, explains Thomas Bedenk, Endava's vice president of extended reality. Virtual attendees could peruse the digital booth space, access promotional and sales materials, and view car models in different colors and configurations, all with music continually pumping in the background, much like a real-life trade show. Consumers could also view a car in X-ray mode to dig deeper into its internal components and explore the virtual motor show by freely walking around all new car models on display. Unlike other showcases, the Volkswagen experience was designed to be personalized and interactive — not a predetermined rendered environment.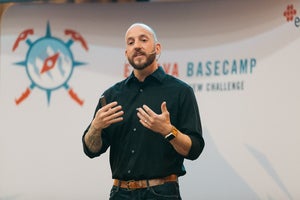 "It was designed to make you feel like you were there," Bedenk explains. "Whenever you can interact with an environment and have impact, a user feels more like they are a part of it."
Given their success — Volkswagen officials said 500,000 visitors passed through the virtual experience — the companies see future experiences combining virtual and physical components along with integration to sales systems for more holistic user interaction. "Post-COVID, users have indicated that they are willing to engage with virtual environments so there is opportunity for us to find more creative ways to leverage technologies to form an even deeper emotional connection," Marcucci says.
Make way for omnichannel experiences
When COVID forced a shutdown of all of its retail stores and factory production this past spring, La-Z-Boy found itself driving a precipitous shift towards an omnichannel experience that would give customers some semblance of an in-person environment where they could visualize and touch products. In addition to building out alternative sales channels such as QVC, the furniture manufacturer poured resources into redoing its website to showcase a wider variety of products so customers could conduct more thorough research without heading to the stores.
La-Z-Boy also sunk resources into a new AR mobile app that enables consumers to view a particular item, customized to specific fabric and color choices, in the context of their actual room so they can get a true-to-life look and feel, according to James McFarlane, senior IT director at La-Z-Boy. At the same time, La-Z-Boy made its team of professional design consultants, typically accessible only in stores, available to customers via their choice of collaboration platforms, to provide advice and handholding.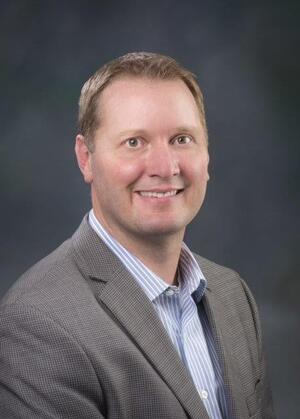 "Because of the limitations and concerns set forth by the pandemic, we wanted to expand the experience by leveraging different types of technology," he explains. "We were forced to explore different avenues for allowing people to do research and purchase product from home."
Lenovo also saw increased demand among customers for a more seamless omnichannel experience, whereas traditionally, online and retail purchases have been separate, notes Art Hu, Lenovo senior vice president and CIO. For the B2C side of its business, the firm ramped up use of AI and chatbots to make online interactions more robust and to ensure quicker responses for consumers. The firm also added an online broadcast to its website where influencers with active fan bases discuss timely topics or relevant technologies — an infotainment resource intended to entice potential customers to go deeper on the site.
Beyond an appetite for more online informational material, consumer expectations for real-time visibility into order status has risen dramatically during the course of the pandemic. "Amazon has trained everyone to expect a rapid-style delivery experience — that want-it-now culture has definitely become much stronger," Hu says. "As the percentage of sales through online channels go up, we are working to make investments in visibility and supply chain configuration so we're able to bring our delivery capabilities more in line with what customers see elsewhere."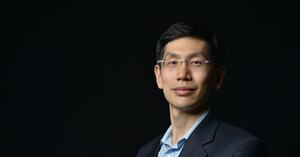 For Synchrony Financial, COVID has sparked a smorgasbord of new capabilities that have everything to do with helping its retail and banking clients deliver omnichannel and contactless customer experiences. With its "Direct to Device" patent pending technology, a customer could start a shopping experience in a store, for example, and then move the experience to their mobile device to take next steps, including applying for credit or completing a transaction without having to touch anything in a store. New technology called dApply streamlines the application process, allowing the customer to authenticate themselves and prefill basic information simply by entering the last four digits of their Social Security number. Additionally, technology from partner Prove accelerates the credit decision process, provisioning a card directly to a digital wallet for immediate use if approved, and a Quickscreen capability lets partners offer qualified customers on-the-spot financing offers at the point of sale. Synchrony has already launched many of these new digital experiences as part of new credit card partnerships with Verizon and Venmo.
"The Direct-to-Device technology allows customers within their own mobile device to complete a transaction taking the need for physical touch of anything off the table in a world where health and safety are now paramount," notes Carol Juel, Synchrony vice president and CIO. "Contactless for us is much broader in the digital space than just providing a touchless ability to hand over goods. It's about using a mobile device to transact and engage in an overall ecosystem."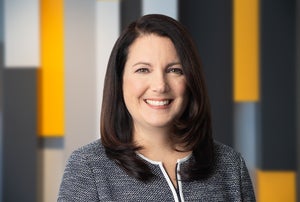 Behind the scenes, Synchrony relies on many pieces of technology to enable its new customer experience interactions, but the primary enabler was a commitment to agile practices and the modernization of its technology stack to be private cloud native and digital first, including the embrace of microservices and an open API ecosystem. Older technology such as QR codes also played a role — in this case, the mechanism for the Direct-to-Device technology to send a credit application to a customer's mobile device, for example, or to allow friends to easily split a purchase using their Synchrony-backed Venmo credit card without having to search for usernames.
"What happened over the last eight months is that we've been able to respond to the pandemic with a bunch of interesting solutions because the building blocks were there," Juel says. "In the old days, a transaction was a straight line between when it begins and when it ends — now we can create channels that allow us to interact in the ways the customer wants to because we have invested in an innovation ecosystem."