Carrier and Amazon Web Services (AWS) have agreed to build a digital platform, the latest in a series of deals in which enterprises are parlaying public cloud arrangements into strategic co-innovation. The leading provider of HVAC, security and building automation technologies is partnering with AWS to build Lynx, a connected cold chain that delivers real-time visibility and insights about the journey of temperature-sensitive cargo.
"Lynx is bringing together data from assets moving from one location to another to improve outcomes," says Bobby George, senior vice president and chief digital officer at Carrier, who is running point on the Lynx initiative with AWS. The pact will help Carrier accelerate digital solutions for transport and storage to market, George adds.
Overhyped though the public cloud may be, 63 percent of IT leaders said the multi-tenant approach has helped them tackle growth, efficiency, innovation, and other CEO priorities, according to Gartner research. By 2025 the researcher projects the cloud will empower IT leaders to deliver immersive customer experiences and new business models, further driving innovation and growth.
This is already happening, with select partnerships predicated on generating revenue vis-a-vis new digital services and business models. The multi-year deal between Carrier and AWS follows Takeda's recent hook up with AWS to accelerate treatments for COVID-19. Earlier this year, Land O'Lakes partnered with Microsoft Azure on agriculture tech solutions.
Digital innovation in the cloud
Carrier is taking a similar tack to digital innovation in buddying up with AWS to build Lynx.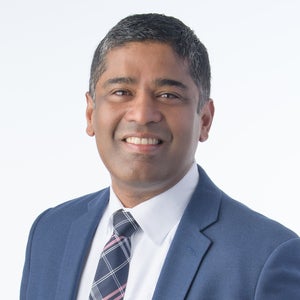 Traditional cold chain networks rely on refrigeration to transport perishable goods, including food, medicines and vaccines, from their producers to consumers. But this logistics system is fragmented, with different providers and technologies at each stage. This results in limited visibility into the location, condition, and handling of goods and runs the risk of temperature fluctuations from human error, equipment malfunctions, and other events.
Carrier and AWS claim a connected cold chain such as Lynx is the answer, while also providing a new digital platform with which to bolster revenue. This could include orchestrating the transport and storage of critical COVID-19 vaccinations, such as the one Pfizer is now delivering, which must be stored in sub-zero temperatures.
Lynx will use AWS IoT services to automatically collect and analyze data from Carrier's installed base of refrigeration equipment and monitoring solutions, along with traffic and weather reports, to present a holistic visualization of cargo location, temperature conditions and external events that could impact cold chain operations.
This information will funnel into a data lake built on Amazon S3 storage, where Carrier can use AWS machine learning services to identify potential issues that could impact cargo, as well as run analytics based on customers' habits to offer recommendations for improving operations. For instance, by analyzing historical and real-time performance data from Carrier's connected equipment, Lynx could suggest maintenance actions that will boost the longevity of equipment while decreasing downtime.
In the future, Carrier and AWS will enable Lynx to provide recommendations related to cargo routing and improved fleet utilization. Such "predictive ETA" can help Carrier's customers manage costs, schedules, and resources, George says, adding that providing transparency and guarantees about how cargo will be transported is critical.
Ultimately, Lynx will decrease the cost of cold chain operations and reduce the loss of temperature-sensitive cargo due to spoilage, improving outcomes for customers, George says.
Innovation builds on cloud modernization
The Lynx pact builds on an agreement Carrier struck with AWS earlier this year to move the majority of its 4,000 servers and nearly 1,000 applications to the cloud after spinning off from parent company United Technologies in April.
"We had the unique opportunity cut and paste what we had or adopt modern technology," George says. "We chose the second option." George adds that the move will reduce IT infrastructure costs and automate several processes while also enabling Carrier to build more digital products and services for customers.
Apart from Lynx, Carrier plans to use IoT, data warehouse, ML and other AWS solutions to build new networked products and services for office buildings. One potential product could include a smart climate control system that processes data from linked sensors throughout an office tower. By analyzing occupancy patterns, such a system could regulate temperature, humidity, and ventilation to provide a more comfortable environment.
But the Lynx platform is the real gem in the AWS pact to date, as George notes that beyond the opportunity for influenced revenue — or money generated from partnerships — successful co-innovation with AWS pact will pave the way for other partnerships for Carrier.