Tanya Hannah has an ambitious agenda for the upcoming year, seeing in the months ahead the opportunity to use technology to change how work gets done and how constituent needs get fulfilled.
Hannah, CIO for King County, Wash., sees 2021 as a time to reimagine: how the county operates, how it delivers services, and how it serves the people who live and work within its boundaries.
"We want to make King County a place where everyone can thrive," Hannah says.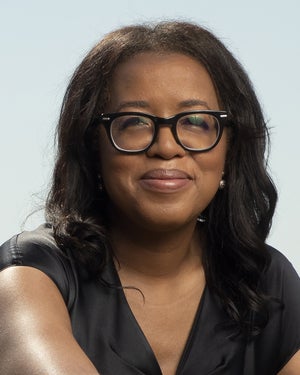 It's a bold vision, but Hannah has an equally impressive plan on how she and her IT team can accomplish it. She says her team will continue to support remote work, which will continue through at least July before switching to a hybrid model that mixes in-office and remote work. They'll continue to modernize the county's legacy technology, advance its digital initiatives, further cloud adoption, and bring more analytic capabilities to users to promote data-driven decision-making.
"There's a big push to rethink how we do things. There's a big push to really utilize digital, to think about mobile, to have modernized systems, and put your stuff in the cloud where it's always accessible," she says. "Government has to operate 24-by-7 now. People are looking to you to provide services and access to information, and they want it in real time. So we need to innovate, to revisit business processes that worked yesterday but should be updated for today."
Hannah's not alone in her vision for 2021; other CIOs are also reimagining how their organizations will operate in the upcoming year and the digital decade ahead.
For example, Constellation Research's CIO Outlook 2021 reports that 77% of the CIOs surveyed listed digital transformation as their No. 1 budget priority for the upcoming year.
Meanwhile, Gartner, the technology research and advisory firm, reported in its 2021 CIO Agenda that 76% of CIOs saw increased demand for new digital products or services during the 2020 COVID-19 pandemic and 83% expect that demand to increase further in 2021. (Such statistics help explain the title Garner chose for the report's title: "Seize This Opportunity for Digital Business Acceleration.")
To do just that — seize on the momentum of 2020's accelerated technology-driven transformations — CIOs in 2021 are resolved to tackle the following key strategic initiatives.
Reorganizing IT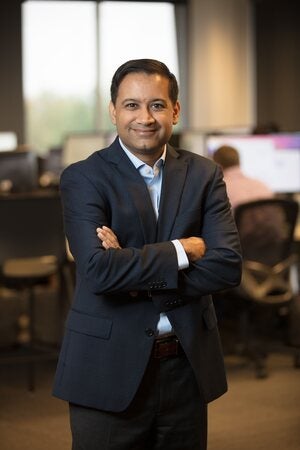 Shahryar Qadri, who as CTO oversees internal IT at Rx Savings Solutions, plans to segment his IT team, with one group running the business and the other supporting initiatives aimed at business growth. "I don't want to shortchange the run-the-business side, but I want to make sure I'm not always in the whirlwind day to day so we can look at IT from a strategic side, too, and think about what we need to look like in five years," Qadri says.
Although not a new idea for 2021 — Gartner introduced the idea of a "bimodal" IT department in 2014 — some CIOs say they're facing an accelerated digital transformation schedule as a result of the pandemic and are reorganizing IT to meet those new expectations.
Investing in automation
To support their reimagined environment, CIOs are becoming more aggressive about implementing emerging and maturing technologies such as automation. The Harvey Nash/KPMG CIO Survey 2020, released in September, found that automation is among the top five most important technology investments that CIOs plan to make.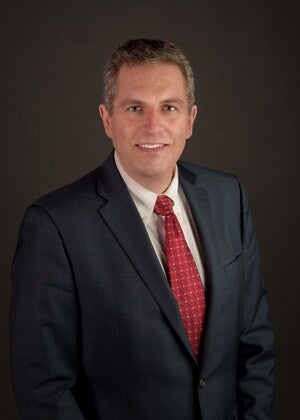 "It's all about driving more automation into our business," says Jim Cavellier, CIO of Cass Information Systems, adding that he's investing in artificial intelligence, machine learning, and robotic process automation (RPA) to support that automation objective. The goal? Freeing humans from time-consuming low-value tasks that can be more efficiently and effectively handled by machines, so that employees can spend their time and energy on the more complex tasks that support transformation.
Enlisting more citizen developers
Cavellier is seeing the pace of digital transformation continuing its acceleration. He plans to enlist more citizen developers to help keep up, enabling business users take on some low-level application development that free his highly-skilled developers to focus on the more complicated programming work that drives transformative initiatives.
"Like other companies, we have always suffered from demand for IT that far exceeds capacity. So we want to start investing in low-code/no-code platforms that can help drive down the demand on IT for requests coming in," he says. Others have the same idea: Forrester predicts that the low-code market will hit $14 billion by 2024, up from about $7 billion in 2020.
Doubling down on data and analytics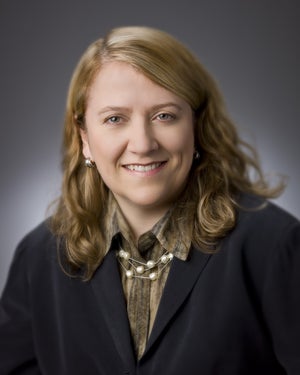 In its poll of nearly 2,000 CIOs for its 2021 CIO Agenda report, Gartner found that 58% are increasing spending on business intelligence and data analytics — spending that analysts say is in line with CIO mandates to further digitization within the enterprise.
"In 2021, CIOs must build on the momentum they created for their enterprises and continue to be involved in higher-value, more strategic initiatives. The better CIOs perform for the business, the more the business will ask of them next year," Gartner analyst Andy Roswell-Jones said in announcing the findings.
Linda Kahangi, chief information and operations officer at Gate Worldwide Holdings Portfolio Companies, got that message, noting that she's investing in analytics capabilities that can help employees better serve their customers. "We really want to further our internal teams with data and tools," she says.
Extending cloud use to support business goals
Gartner found in its CIO survey that 53% of IT leaders are also increasing investments in cloud services and solutions. A fall 2020 survey of CIOs and CTOs from IEEE reported that 55% of respondents have accelerated adoption of cloud computing as a result of the pandemic. And the Harvey Nash/KPMG CIO study found that IT leaders put infrastructure/cloud at No. 3 on their list of the top most important technology investments. Many CIOs accelerated their move to cloud computing in 2020 to support wide-scale remote work. Now more and more of those CIOs are maturing their cloud use, working with their business unit colleagues to build business strategies that draw on the anytime-anywhere availability of cloud.
"For 2021 we're thinking about how cloud opens up options for us on how we can work and what our models can be moving forward," Kahangi says. As an example she cites her company's plans to locate its agents in field offices so they'll be physically closer to the customers they serve, a move supported by their ability to access everything they need from cloud-based corporate systems.
Securing the enterprise
Digital transformation initiatives that accelerated in 2020 have CIOs increasing their work on security initiatives in 2021.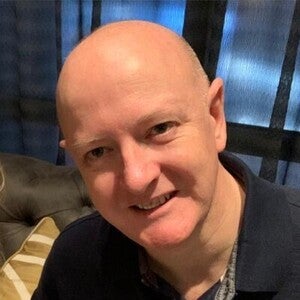 "Security will remain a huge focus for most IT budgets and strategy but that may also include higher degrees of end user training and awareness, a line of defense now acknowledged to be just as important as evaluation of SOC services, proactive threat hunting and AI-based detection systems," says Kevin Secker, CTO of River and Mercantile, an actuarial and investment consulting firm.
In fact, CIOs listed security and privacy as the top most important technology investment in the Harvey Nash/KPMG survey. The report puts the priority in context, saying: "Technology is the key enabler; however, it is also introducing a vastly increased attack surface through the rapid scaling of cloud-based software, remote access from personal devices, and the management of vast amounts of data and documents across a complex technology environment. Therefore, it is no surprise that security and privacy is the most important investment in the new reality."
Delivering an outstanding experience
Prasad Ramakrishnan, the CIO and CISO of tech company Freshworks, wants to create a user experience for his company's employees that's as easy to use as Apple's Siri or Amazon's Alexa. "We want to move from a technology view to a focus on the digital experience," Ramakrishnan says, adding that such initiatives not only improve use experience but boost productivity as well.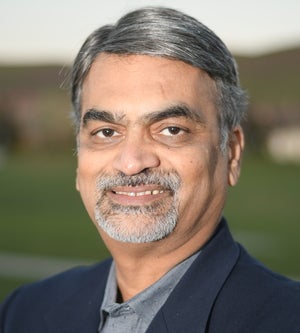 For example, he wants employees to do their work without even having to think about what application they need, a concept he calls "invisible apps." In this world, a worker who needs to file an expense report with the finance department would simply state that need, while bots working invisibly within the computer systems would take the information needed from the worker and handle all the rest. Designing this vision will draw on newer technologies, including artificial intelligence, machine learning, and automation, while leaning into the UI and UX disciplines as well, Ramakrishnan says, adding that he's applying those same technologies to create a similar vision for customers, too.
Others are also investing heavily in the digital experience. A report from IDC, Futurescape: Worldwide Digital Transformation 2021 Predictions, reports that DX investments are expected to grow at a compound annual growth rate of 15.5% between 2020 and 2023 "as companies build on existing strategies and investments, becoming digital-at-scale future enterprises."
Embracing uncertainty
CIOs hope to continue with their plans for ongoing transformation as they head into 2021, but they're also learning how to pursue their plans against a backdrop of uncertainty.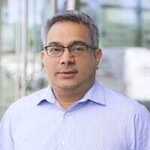 "Next year is about continuing to support our business in this COVID world and transition into a future norm that we don't yet know," says Sriram Thiagarajan, who as CTO with genealogy company Ancestry oversees IT. Thiagarajan says that may mean his IT team continues to support a fully remote workforce, or it could mean supporting a hybrid model. Either way, Thiagarajan says his team must be more agile and flexible than ever before so they can respond to whatever arises in the new year — something Thiagarajan is supporting by introducing automation and other transformative changes within IT itself.
Becoming business leaders
Sixty-one percent of 4,219 CIOs responding to the Harvey Nash/KPMG survey said they agree or strongly agree that the pandemic increased their influence. CIOs are seizing on that influence, using it to move beyond their positions as technology leaders and even beyond their as advisors to the business. These CIOs see themselves as business executives equal to COOs and CFOs.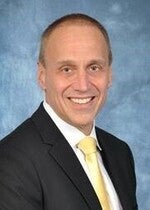 "The trend in all companies, and one we in healthcare also face, is the trend toward being an integral part of the company strategy and quite frankly evolving the business," says Bill Fandrich, senior vice president and CIO of Blue Cross Blue Shield of Michigan. "That's not about the technology; it's about the value and the business capabilities we're able to bring to the market. And to do that, to address the company's mission and its strategy, you don't have a separate IT strategy; you have a business strategy and IT is integrated into it."