A recent study on the future of leadership highlights some significant leadership gaps that are hampering organizations' ability to transform and succeed in the digital economy. The survey of 4,394 global leaders found that just 12% of executives believe their leaders have the right mindsets to lead them, and only 40% agree that their companies are building a robust leadership pipeline to tackle the demands of the digital economy.
Making matters worse, as they scramble to develop the talent on their bench, most companies are relying on an outdated leadership playbook. As disruption hits every facet of the business, forward-thinking CIOs like these are looking at how to reimagine that playbook through programs to nurture and strengthen their pipeline of future-ready leaders.
Recently, five of the top CIOs in their respective industries joined me on two leadership panels to share their leadership philosophies, insights, and stories, along with words of advice and encouragement for up-and-coming IT leaders.
Here are a few of the central themes that came out of these discussions.
IT's rising stars are relationship builders
The overarching message these CIOs have for the next generation is this: What got you here won't get you there. Being a successful tech leader, especially in this turbulent, disruptive environment, means you're constantly learning. It means challenging the status quo, picking yourself up when you fall down, and learning from those mistakes as you take on the next challenge. It's both a mindset and a skillset.
These attributes were especially apparent in the way the panelists described what differentiates today's hi-pos from the rest. Deborah Gash, SVP and chief digital officer of Saint Luke's Health System, says she can always spot those up-and-coming leaders who are going places, because they're the ones taking ownership of problems and making sure the issues get resolved.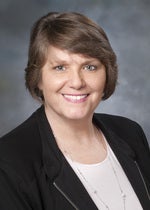 "They engage the right people to make that happen and that demonstrates leadership to me," she says. "And then, I think, too, that they have courage. They're not afraid to challenge the status quo or to raise a problem." She emphasizes that taking ownership isn't the same thing as going it alone, which is why relationship-building and interpersonal skills are critical. It's a point all of the panelists came back to at various times during the discussions.
"Everyone knows that being dependent is a bad thing, but I think some people also get the idea that pure independence is the right way to go," says Rich Miller, VP of IT at Burns & McDonnell. "It just doesn't work that way in the profession that we've all chosen. You have to rely on others, and you have to build relationships. You have to not only ask for coaching but accept that coaching. People who really embrace interdependence tend to progress very well through their careers."
Just how important is interdependence to the work of IT? When describing H&R Block's success in pivoting during the early days of the Covid-19 pandemic, CIO Alan Lowden credited not so much the technical factors and infrastructure they'd put in place but the team building work they'd done.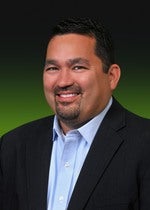 "In times of crisis, you need to think slow and act fast. A leadership team must operate as a cohesive unit, carefully evaluating options while acting with deliberate speed," he says. "After debating options and charting a course, the team needs to speak with one voice — internally and externally. Any small cracks in the team can break it when the pressure of crisis is applied."
Agents of change
Transformation is the name of the game in IT. If you can't deal with change, you're probably not in the right job. This is why change is one of the traits I have consistently found in the most successful technology leaders who are laser focused on the "7 Cs," along with customer-centricity, culture, cultivate, courage, collaboration, and communication. But it's not enough to be able to deal with change and accept it: IT leaders also have to be change agents and drive it. This requires a different level of skill and, often, a shift in mindset as well.
Liking change isn't required, but embracing it is. As Dana Lorberg, EVP, Mastercard puts it, "change happens but most don't like it. Today only the adaptable survive."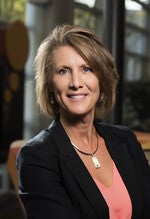 Lowden embraces the power of the struggle, explaining, "We can't transform our businesses without being agents for change. Leaders should embrace bold thinking which requires taking calculated risks. Uncertainty and doubt often creep in. This is when we should lean into our own vulnerability and commit to leading change. It is important to deeply explore the challenges before us and constantly learn the lessons that come with the struggle to overcome them. I think this mindset is a critical element of leadership," he says. "It leads to a lifetime of learning and continuous improvement, which unlocks endless possibilities."
In other words, you have to be willing to put yourself out there, and that's not always easy. For starters, you aren't always going to succeed. Many of the challenges we're now facing, and that the next generation of CIOs will be facing in the future, have no precedent. There are no textbooks that can definitively tell you what to do.
Adopting an anticipatory mindset
With change and disruption always on the horizon, tech leaders have to not just be focused on today's challenges but also proactively anticipating opportunities and speedbumps ahead.
One of the biggest disruptions to hit an industry that's been disrupted over and over again in recent years is, of course, the pandemic. While most organizations were caught off guard, some CIOs, like Miller, had their eyes and ears tuned to what might be coming.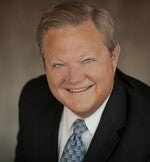 That strategic, anticipatory mindset serves technology leaders well, particularly in times of crisis. Because Miller was sounding the alarm within his IT organization in early February, they were able to get a jump on the massive changes the pandemic would usher in.
Of course, being proactive also requires putting yourself out there. As Miller points out, things were humming along, business as usual at that time. No one was really talking about the pandemic. It took a lot of inner courage to broach the topic and get the gears in the motion. The IT leadership team might have looked at him like he was a little crazy, but the decision to be what he calls a "fearless forecaster" certainly paid off.
Lowden also found that this kind of anticipatory mindset helped his organization navigate through the initial days and months of the pandemic. It was fueled in large part by the leadership team's deliberate focus on building alignment and strengthening core skills.
"Long before COVID hit, we took the time to invest in ourselves as a senior leadership team," he shares. "We spent countless hours together, aligning our leadership philosophies on cultural values, laying out key behaviors that are needed to drive transformation, and making it part of our strategic framework. These are the 'soft' things that some people may not focus on as much as execution plans. But I believe they are critical to achieving ambitious goals."
Reflecting on his latest lessons from leading in a crisis, Joplin coached the graduates to "connect first and then lead. Realize that communication is not about one size fits all, especially in a virtual environment. We've lost the ability to have the 5-minute 'drive by' meeting, so even the mechanisms for how we collect information has changed."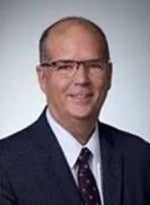 What's notable is that the CIOs don't just have a seat at the table; they're leading the charge, helping shape and transform current and future business models to drive significant business value. The lesson for up-and-coming IT leaders is clear: The technical skills that got you here aren't enough to succeed at the senior level. Core skills are essential for leading and managing through high stakes change. What's more, your ability to look out on the horizon and anticipate what's coming will only become more important, not just to the IT organization but to the business as a whole.
Be curious … even about your own mistakes
If what got you here won't get you there, then what's the path forward? Across the 7 Cs of great leaders, there's one more C that serves as a kind of driving force: curiosity. As I listened to the executives on these panels, that sense of curiosity — of always looking for new ideas and continually learning — bubbled up throughout the discussion.
Joplin, who owns several patents, points out that, "You need to be curious enough. You need to be open enough. Don't allow yourself to get too comfortable. Take the lateral moves, and be a lifetime learner."
An "insatiable curiosity and the need to ask why why why" will differentiate you from the pack, adds Lorberg. And it also helps, she says, to "hang out with smart people."
As Lowden points out, learning doesn't need to be formal, but it does need to be deliberate. "When it comes to customer-centricity, it's important to draw inspiration from best-in-class experiences across a range of industries," Lowdon says. "This is especially true for a company like H&R Block, who has few direct competitors. We encourage people to embrace curiosity and look out the window, exploring widely as they design great digital experiences for our customers."
Gash, too, likes to look outside the industry for ideas her team can apply to the challenges of healthcare. "Bringing those lessons learned from other industries to our organization and talking about how that might transform how we deliver health care and provide a more convenient, frictionless experience in the health system is really important," she says.
And, she advises, sometimes the best lessons come from our own mistakes … if we're wise enough to learn from them. "What happened, how did you make a mistake and what would you do differently? And then, lastly, try not to repeat the same mistake over and over again."
Miller shared one such learning experience — a two a.m. "go fever" mistake he made as a 25-year-old leader, and the fallout that followed. Facing the music wasn't easy. As he put it, "It was a coaching moment. I didn't ask for the coaching, but they gave it to me." Nevertheless, he says, "It was a very valuable lesson that I learned very early in my career, which was, you know, guard against that go fever. It was absolutely the wrong decision on my part to lead that team to keep trying to push through."
A new playbook
As disruption hits every facet of the business, forward-thinking CIOs like these are writing a new leadership playbook and finding new ways to nurture and strengthen their pipeline of future-ready leaders.
Whether you're a technology executive or an aspiring IT leader, my advice is to follow their advice: Focus your development around the 7 Cs of change, collaboration, communication, courage, culture, cultivate, and customer-centricity. Add in a heavy dose of curiosity to the mix, and you and your team will be positioned for success in this digital economy.