Businesses emphasize the importance of keeping systems, networks, and applications up and running continuously so employees can do their jobs and customers can buy products and services and get support whenever they want.
But how much effort are companies putting into ensuring their software and services are accessible to users, regardless of the users' abilities? Accessibility is an area enterprises too often fail to consider as they forge ahead with digital transformations and software development.
The stakes of this neglect can be high. If customer-facing interfaces are not designed and built with accessibility in mind, that could lead to product offerings that fail to adequately reach certain populations, reducing the inclusivity of the solutions and their potential customer base. It can also expose organizations to lawsuits.
"There are a growing number of organizations recognizing the need to make products and services accessible to disabled people," says Jill Houghton, president and CEO of Disability:IN, a nonprofit resource for business disability inclusion. "But sadly, there are too many companies who do overlook the need for accessibility. The consequences are legal, ethical, reputational, security, and bottom-line related."
Accessibility: A business imperative and legal obligation
Lack of accessibility is a bottom-line risk for two reasons, Houghton says. "First, the global disability market is estimated at over 1 billion people," she says. "Failure to make products and services accessible means an untapped market share. Second, employees and applicants with disabilities need accessibility of workplace tools and content. Studies show the value disabled employees bring to today's workforce. That value is missed without accessible workplace systems, tools, and content."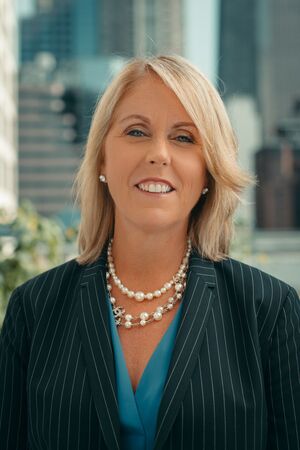 And the legal repercussions can be significant. Failing to provide accessibility is not only potentially harmful to a business's profits, reputation, and overall customer retention, it's also illegal under Title III of the Americans With Disabilities Act (ADA), says Conner Eversole, an attorney at national law firm Hall Estill who has been helping businesses address the issue and comply with digital guidelines under the ADA.
Clearly companies have lots of work to do. Eversole sites this data: As of February 2020, 98 percent of the top 1 million websites failed to meet the basic Web Content Accessibility Guidelines (WCAG) of the Web Accessibility Initiative (WAI), according to WebAIM, an organization that provides training, consulting, and certification services related to accessibility. The WAI develops Web accessibility guidelines, technical specifications, and educational resources to help make the Web accessible to people with disabilities.
"The vast majority of the digital world could be excluding someone with a disability from engaging with their business, or worse, find themselves subject to litigation and federal scrutiny," Eversole says. Most businesses are unaware of the standards set forth under the ADA for online accessibility, he adds.
"The problem is the ADA fails to provide an adequate definition of what accessibility means in the context of 'online accessibility,'" Eversole says. "This gap has led to a recent increase in plaintiff-driven lawsuits filed against large and small businesses alike."
Courts, on the other hand, have filled this gap by pointing to the standards set forth under the WCAG as the benchmark for online accessibility, Eversole says. "With an increased reliance on websites and applications to navigate shopping, work, medicine, information, and entertainment in the age of COVID-19 and mandatory lockdowns, many legal experts and courts expect lawsuits on this issue to rise," he says.
Companies whose online presence is not in compliance with the ADA run the risk of potential litigation by private citizens or their own employees, Eversole says. These lawsuits are often found in favor of the plaintiffs, he says, and even though they rarely result in large settlement payouts they can still be quite costly in terms of legal fees and costs associated with making the required changes.
Boosting accessibility
Some organizations are making efforts to increase accessibility to their IT resources, including software. Financial services firm JPMorgan Chase & Co., for example, aims to proactively create and enhance its digital banking experiences so that they are accessible to all its customers, regardless of their abilities.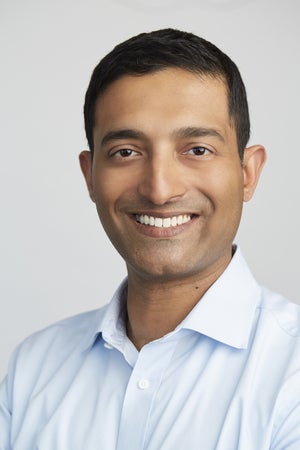 "Accessibility is foundational to our product development lifecycle, and [creating] any new features or enhancements on Chase.com or in the Chase mobile app always starts with inclusive design principles that permeate every step of software development," says Rohan Amin, managing director and CIO of consumer and community banking at JPMorgan Chase.
"We draw on the diverse experience and backgrounds of our employees and customers to create a user experience that is accessible to all," Amin says.
JPMorgan Chase is actively involved in a variety of industry groups that aim to improve accessibility across industries. "For example, the Worldwide Web Consortium's Web Content Accessibility Guidelines serve as a compass for us to constantly improve the accessibility of our digital experiences," Amin says. "Our team has developed a standardized set of testing checkpoints that lay out how we test against these guidelines in both manual and automated processes, to ensure compliance."
Managing finances is highly personal, and it makes a huge difference to customers, especially those with disabilities, when they can conduct banking transactions with confidence, Amin says. "We spend a lot of time listening to our customers to improve our digital banking features and actively seek out users with disabilities to ensure that their unique perspectives are weaved into everything we do," he says.
Consulting and IT services firm Accenture "is passionate about closing the accessibility gap," says Melissa Summers, managing director and lead for IT accessibility in Accenture's internal IT organization. The firm's IT Accessibility Program ensures that all its employees' interactions with software, devices, and services are widely accessible.
"Businesses have a huge role to play in making sure technology helps bridge the gap for people with disabilities," Summers says. "A critical component of ensuring accessibility is regular benchmark checkpoints to identify any problem areas while developing software and hardware."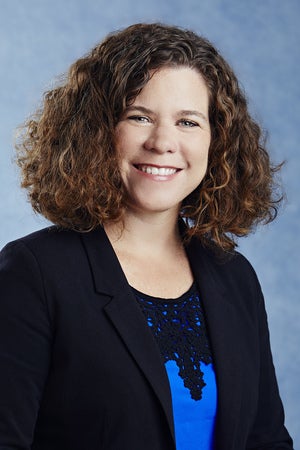 Accenture also works with its partners to enable accessibility outside of the organization. For example, one of its key partners is Microsoft, and its Office 365 productivity services offer a range of accessibility features.
"Working with Microsoft, we're looking at new ways to create content with little or no effort using the Microsoft artificial intelligence platform, so that Microsoft Office 365 content is accessible by default," Summers says.
The firm's philosophy is that technology should not be limited to a select group of people. "Designing for accessibility is good for business; it encourages productivity and allows employees to focus on value-add activities," Summers says. "We advise our clients to prioritize accessibility, and in fact, research we conducted in 2018 found that disability inclusion can give organizations a competitive advantage year-over-year."
One of the first projects Accenture launched in this area was related to how employees track their time against billing codes (for example, the timesheets they fill out every week). "An employee who was blind came to us and said his mother had to help him input his time because the software wasn't accessible to him," Summers says. Accenture then updated the program to make it accessible to him, and has continued to work on similar projects ever since, she says.
Iterative and inclusive design
Remote work technology provider LogMeIn aims to create products that meet or exceed accepted guidelines for accessibility, says Lauren Zack, vice president of user experience design at the company.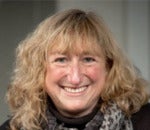 "In order to do this, we support a robust approach to iterative design and testing, ensuring that we include customers and potential end users that are users with disabilities," Zack says. LogMein tests the accessibility of its products using automated tools that can detect accessibility issues as engineers are coding, she says.
"We prioritize regular and thorough internal testing of the accessibility of our products," by creating and updating a voluntary product accessibility template, Zack says.
This has enabled the company to develop guidelines for design such as color-contrast checkers to help identify contrast issues that are particularly problematic for people with color blindness or who have a vision impairment; inclusive checklists for designers and engineers to include WCAG guidelines in product development; and review manuals that include detailed guidelines for designers and engineers to review their work and understand the impact of lacking accessibility.
"We've also conducted extensive accessibility research to gather detailed knowledge about people with disabilities who use online video meeting tools," Zack says. This included one-to-one user interviews, a qualitative survey with more than 1,000 participants, and the creation of extensive internal resources.
By using various guidelines, LogMeIn has made a variety of changes to its collaboration products and features, including GoToMeeting Hub, GoToMeeting Join Flow, and GoToConnect Mobile.
To ensure that accessibility opportunities are not limited to one expert or team, all LogMeIn employees have the opportunity to join the company's Accessibility Champions Program. "We also make sure that our employees are well educated in this area by hosting accessibility-focused webinars to help share the perspective of our users and to build empathy," Zack says.
LogMeIn wants to think about accessibility in the same way it does about diversity and inclusion. "The more people we can design for, the more that can be included in our drive towards the future of remote work," Zack says. "We want to make sure that no individual or group gets left behind as remote work increases and more tools are developed to enable it."
Best practices for improvements
How can IT organizations make software and services more accessible to all?
One way is to recruit IT employees who are the most likely to understand accessibility issues. "Probably the single most important thing organizations can do to improve the accessibility of software development is to hire disabled people in design, development, testing, [quality assurance] and other roles," Houghton says. "An organization is less likely to design a video conferencing system, for example, without captions if a co-worker is deaf."
Organizations should review the requirements for online accessibility provided under the WCAG, as part of an effort to protect themselves and to remain in compliance with the ADA, Eversole says.
"These recommendations, which were developed by an international coalition of government agencies, advocates, and IT professionals, set forth a clear set of policies, procedures, and designs to guide businesses to develop a universally accepted user-friendly experience," Eversole says. The guidelines, which are free, are also often referred to by courts as the gold-standard for online accessibility, he says.
"Preemptive action to fix issues before they become lawsuits, and keeping those with disabilities in mind during the development phase, can typically save money later on," Eversole says.
Another good practice is to create a formal program to increase accessibility. Accenture created a Global IT Accessibility Practice, which is solely focused on making its technologies accessible.
"Formalizing the process with proper training courses is an important step in achieving accessibility for all," Summers says. "It creates standards and rules that will make accessibility more efficient. Even if your organization doesn't have the capacity to create a dedicated team for this, accessibility should be ingrained in your culture."
Another key element for success in this area is "human-first" design and clear communications to identify what's working and what isn't, Summers says. Identifying and solving problems users are having "improves your product and puts your users' needs first," she says.
Companies can start small with accessibility efforts and build from there, Summers adds. "Another early project of ours was to ensure that new video and broadcast media posted internally is now captioned automatically within 10 days, and we've added captions to previously recorded content," she says. "Going forward, we plan to use artificial intelligence and advanced technologies to make navigation far easier."
LogMeIn has found that it makes sense to include end users representing many different abilities as stakeholders when designing and testing software in an effort to ensure the final products meet the needs of the greatest number of individuals.
"This same practice should be applied to hiring within your organization," Zack says. "The more diverse views and people, the better your end product will resemble the greater population of end users."
It's good to make new features accessible from the start, Zack says. "In some cases, building accessible experiences as you go requires less investment than fixing a problem down the line," she says. "Additionally, evaluate existing products and services for accessibility issues and create an actionable plan to start resolving those issues. Remember that any improvement makes a difference."