As one of her first tasks when she became a newly minted CIO last spring, Kristin Myers scrutinized her application portfolio and adopted somewhat of an "out with the old, in with the new" mantra.
For Myers, executive vice president, CIO, and dean for information technology at Mount Sinai Health System, it was "a great cost reduction exercise, because many of these legacy apps remain around and you continue to pay software maintenance and support,'' she says. Many of the apps on platforms that aren't upgraded can potentially become cybersecurity risks, she adds.
IT inventoried and labeled Mount Sinai's entire application portfolio as decommission, invest, or contain retire, meaning officials won't invest heavily in a certain platform and will review it on a yearly basis to see whether it should move into the invest or decommission categories.
Myers started this work in her prior role as senior vice president of applications at the healthcare system and calls it "a key component of any CIO program."
The negative financial impact of the COVID-19 pandemic was the impetus to expand the program when she became CIO. "Clearly, with COVID, all of the healthcare institutions have been impacted in a very negative way from a financial perspective,'' Myers says. "So you really have to review the budget line by line to build budgets moving forward.''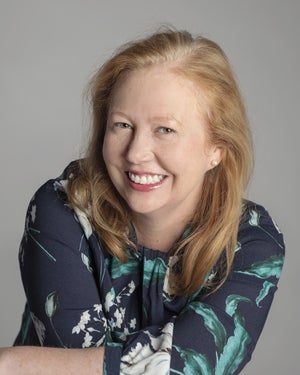 There were also the cybersecurity implications. Even though Myers works with her CISO, "ultimately, it is my responsibility as CIO, and I think we need to minimize risk as much as possible."
By the end of this year, IT will retire 59 apps from total of 824. Myer says the plan is to reduce Mount Sinai's entire app portfolio by 38% by the end of 2024. She was able to save $6.5 million in this year's budget from application decommissioning, "which we then offset with investments in the target state applications."
Of course, when you open a Pandora's box, there's no telling what you'll find. "One of the challenges when you start one of these programs is you find more and more apps as people become aware of the program," Myers says, especially since Mount Sinai is both an academic medical center and research institution.
Application rationalization on the rise
Although it can be a daunting task, many organizations have embarked on application rationalization programs to cut operational costs while improving resiliency, agility and efficiencies. Assessing an application's viability and necessity also helps an organization stay innovative and competitive in a time when accelerating digital transformations has become the norm.
"In many organizations, systems have sprung up over time to work around other limitations, leaving burdens of technical debt, outdated applications and workarounds,'' according to Deloitte's tech trends 2021. "Transitioning collections of systems to the cloud may enable (or force) the long-overdue process of rationalizing redundant systems, eliminating unnecessary dependencies and modernizing capabilities."
With so many core systems moving to the cloud, "People are rethinking upgrades to reduce technical debt,'' observes Scott Buchholz, a managing director with Deloitte Consulting and emerging tech research director. "The ability to move quickly is more and more important as we go forward."
Waste not, want not
Gary Brantley uncovered a lot of "waste" when he started an application rationalization project after signing on as CIO of the City of Atlanta. IT found a lot of redundancies, including four or five CRM systems and two or three email systems, he says.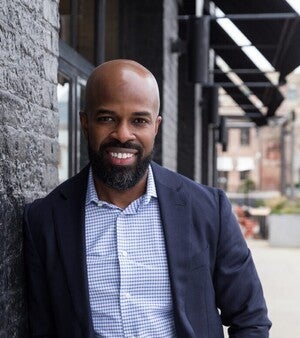 "When we looked at the percentage of use, you might have 26% usage on this tool and 36% on another tool and I'm talking about tools that do mostly the same thing,'' Brantley says.
Like Myers, this was his first initiative as CIO "because we knew we could save the organization millions of dollars,'' he says. "To date, it's been around $4 million in savings across the city over a two-year period just by eliminating tools we don't need."
But Brantley cautions that sometimes you have to "tolerate" certain systems, because "the roadmap to get to innovative technologies [takes] some time." It also takes a lot of time to collapse systems and merge them, he adds.
Simon Pearce, CIO of the Spirit of Tasmania, which operates ferries between Australia and Tasmania, says his team also uncovered a large number of duplicate systems when they began reviewing the company's application portfolio two years ago. For example, the company has three rostering systems, "which were effectively doing the same thing. Our view was that we needed significant consolidation of our applications."
Rather than look at what the application was, IT reviewed the business requirements using a "bottom-up process,'' Pearse says. "From there, we then matched the requirements to the application [that] was the closest fit. Applications that no longer suited were then retired."
Pearce says they have decreased their application portfolio from around 140 to 90. This has resulted in cost savings in purchasing, support and infrastructure, he says.
Greg Belshe started his application rationalization program as part of a three-year digital transformation initiative. "The first thing we did was create a catalog about the apps, and while we had information stored in various places and documentation, we never had done this,'' says Belshe, division director of information technology at the American Academy of Family Physicians (AAFP), which has over 136,700 members.
Belshe formed a small team that went through the process of listing every app and some key information about each one, such as what division it is used in, usage statistics and any outstanding maintenance issues, and stored it in their Atlassian documentation system. IT ended up with a list of 90 apps and systems that it divided into different categories representing systems that were developed internally, vendor systems that IT primarily manages and vendor systems managed by someone else in the organization. IT also listed the websites it supports.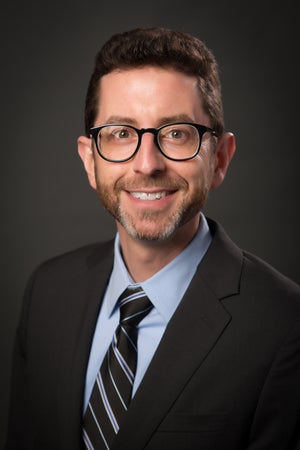 "We set a goal for ourselves in the first year once we had the list, of identifying five systems we could retire,'' Belshe says. "We did meet that goal and repeated it for 2020," which represents a 10% reduction in systems IT is supporting, he says.
"While that's not a startling large number, it's taking us in the trend of reducing instead of the trend of expanding,'' he says. The team found redundancies, such as multiple survey tools the academy was using. Officials retired one and shifted everyone to same system.
"We also found some examples of things that hadn't been used extensively for some period of time but no one had triggered the process of decommissioning it,'' Belshe says. "So it definitely paid off some dividends right away in terms of taking some apps off the list."
Applying the 80/20 rule
Like the others, Anupam Khare, senior vice president and CIO of equipment manufacturer Oshkosh, had IT do a methodical assessment of apps and also its infrastructure stack. A portfolio was developed for each business unit, such as sales, engineering and manufacturing, and then for an infrastructure stack, including desktops, network and storage.
"On the application side, we did functional and technical assessments" to determine what applications are technically weak and which ones are functionally weak, Khare says. IT also deployed the 80/20 rule to find which 20% of applications contribute to 80% of the functionality of the business.
"We have a portfolio of apps and all apps are important … but not all contribute equally toward the business top line and bottom line,'' he says.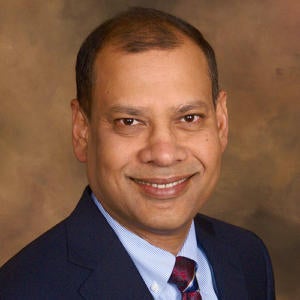 IT also had to decide whether an app was important for 2020 and where to prioritize spending on app modernization, Khare says.
His team discovered certain apps that needed to be updated immediately "because technical support from a vendor is not available or is about to expire,'' Khare says. Officials also discovered that some apps that were bought when Oshkosh was small "have to upgraded to match the scale and complexity of the business."
Should it stay or should it go?
Some of the applications the AAFP catalogued for removal were pretty clear cut, "but as the process continues, that's where it gets into having to have a better set of criteria on how we want to manage and make sure we have right set of apps,'' Belshe says.
There is an application architect on the team who is tasked with deciding whether they have the right app in a particular area and what changes IT should be making that will better support the business.
"He's really the one who's … making the tough decisions on what's good for the business or are there apps that would provide more business value,'' Belshe says. "He refers to that as 'techscaping' and tending to our garden of apps. Just as in a garden, when you want to add new things you have to clear space."
It was important to the academy to focus more on the ROI aspect than it has in the past, Belshe says. "You have to be very disciplined when putting an app in place and capturing ROI and processes for follow-up in the future." This includes determining whether the investment paid off the way IT thought it would and why, he says. Another consideration is, "Do we have the wrong system or are there other issues at play?"
Mount Sinai's goal is to get the healthcare practices it acquires to standardize onto its Epic electronic medical records platform, Myers says. In 2021, IT will retire approximately 19 apps just by implementing Epic, she says.
To determine what should stay and what should go when the hospital does an acquisition, IT looks at metrics such as how many users are currently on a system, what are they using the system for and which locations are using the system. "We sometimes find an app that has 10 users at one site versus another six sites using a similar application,'' Myers explains. "Then we have to engage the user community; it's not something you can immediately switch off. It's a discussion around, 'The healthcare system would like a standardized approach to apps.'"
She says that once IT explains the reasons for using a particular application, most of their stakeholders understand the benefits — especially the cost savings. "Sometimes it takes longer than other discussions we have,'' she notes, "but I think the key is to ensure our end user community is getting what they need."
The app rationalization process today
Mount Sinai has an application steering group that reviews an app's functionality and whether the healthcare system already has something in its portfolio that would fit the same need. "All the infrastructure leadership and application owners meet once a week and we review all of the apps that are being considered and the cost — not just the software, but what it will take to maintain,'' Myers says.
Because the goal is to move as many apps to the cloud as possible, the steering group also examines the business case for an app and whether it has cloud functionality rather than continuing with on-premises installations, she says.
"We review all of that and there are many times we ask for further information on the business case and does it align overall with the tech strategy,'' Myers says. "It's been less this year in terms of new apps, but it's a process that makes sense. It's not there to be a barrier, but an enabler to be sure we're being thoughtful about our tech strategy."
Belshe's application architect is ultimately responsible for deciding whether the academy should purchase a new app using a "stage gating process," he says. When the academy embarks on new projects, "we have several stage gates … where a team can ask the questions and make sure we've looked at ROI and captured that and other checklist things."
Khare says the strategy at Oshkosh is not to shrink its application portfolio. "Our strategy is to have the right portfolio for enabling business functions. That means if we have more apps, that's not a problem."
Because OshKosh has adopted a cloud strategy, "we find niche vendors with specific cloud functionality." Officials also look for "the ability to connect one system to another so data flows,'' he says.
Advice for application rationalization
Once an organization decides to start an application rationalization program, there are some approaches IT should take to ensure it runs smoothly.
"Continually invest in your business application portfolio roadmap,'' advises Spirit of Tasmania's Pearce. "Ensure you … understand exactly what you have and what is the impact on your business. Allowing applications to multiply will increase not only your application costs, but the associated infrastructure and support costs."
It's important to start by inventorying what you have and make sure it's categorized correctly, says Mount Sinai's Myers. "Really understand where your tech strategy is moving from a cloud perspective and from target state perspective … and set up a governance process with an application steering group and collaborate with the community and business stakeholders."
They need to understand the process and feel engaged by it and that application rationalization is an enabler and not an impediment, she stresses.
Because this is something IT is doing not in response to a specific request or need, it helps to have a point person, says AAFP's Belshe. "That ensures it gets ongoing attention."
He adds, "You've got to keep messaging that the time you're spending to do this will pay off by making sure you've got the right apps delivering the maximum value, and [IT is] not spending time on things that aren't delivering the way they should."
This should not be framed as an IT agenda, says Oshkosh's Khare. "Go in with an open mind and focus on the business outcome when thinking about application rationalization and modernization."
Further, the measurement of the benefits should not be in terms of how much IT reduces costs, he says, "but on how much of a business impact or operating income impact it has created."