In the month since Israel started its COVID-19 vaccination drive, it's achieved a per capita vaccination rate that's far ahead of the rest of the world.
As of Jan. 17, Israel had reached a vaccination rate of 28 percent, compared with a 6.3 percent rate in the U.K. and 3.7 percent in the U.S. (the United Arab Emirates and Bahrain rank two and three, respectively, behind Israel).
A combination of an efficient rollout with a continuous supply of vaccine doses from Pfizer, the world-leading vaccination rate is being touted by Prime Minister Benjamin Netanyahu in his re-election campaign ahead of a March 23 national vote.
Israel's government and Pfizer signed a deal earlier this month for the U.S. drugmaker to provide Israel with enough doses for the country to reach herd immunity from COVID-19 in return for Israel sharing epidemiological data from the rollout with Pfizer.
The purpose of the deal—which has been criticized by privacy advocates—is to determine at what percentage Israel reaches herd immunity, thereby testing the "real-word" effectiveness of the vaccine and "helping end the global COVID-19 pandemic for the benefit of all."
The initial success of the vaccination campaign has highlighted Israel's single-payer, government-backed healthcare system, in which every citizen receives health services through one of four HMOs. The distribution effort's relative efficiency has been credited in Israel to a large degree on the infrastructure of those HMOs.
Beyond political leaders, one of the leading public health professionals at the centre of Israel's COVID-19's response has been Ran Balicer, the head of the innovation arm at Israel's largest HMO, Clalit Health Services.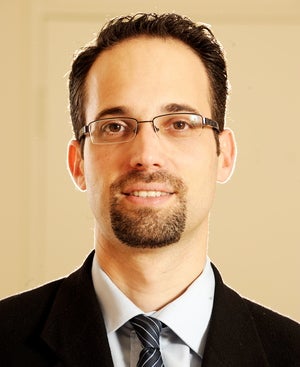 A trained doctor with a Masters degree in public health and training in medical modelling, Balicer oversaw in 2007 an effort to draw up a national game plan for pandemic preparedness. Today he wears three hats: chair of the panel of professional advisors to Israel's cabinet on the pandemic, a public communicator and thought leader on the pandemic, and Clalit's director of research and digital innovation.
Alongside advising the Israeli prime minister, broadcast interviews, twitter threads, public service television spots and public outreach with community leaders, Balicer oversaw a recent study which demonstrated the initial effectiveness of the Pfizer vaccine. A Clalit study covered 200,000 vaccine recipients aged 60 and over—the largest sample size to date. Preliminary results indicate that two weeks after vaccination, there was a 33 percent decline in the number of vaccine recipients testing positive for COVID-19.
Indeed, with its leading position in the vaccine rollout and its high quality of medical data, researchers are looking to Israel's vaccine track record to understand more about its effectiveness.
Given the international spotlight on Israel's vaccine rollout, CIO asked Balicer to discuss the effort and the technology behind the distribution.
First, can you tell me about your role at Clalit Health Services?
I head the innovation division and before the formation of the innovation division; I was the founding director of the Clalit Research Institute, a globally recognized centre excellence for using health data to drive the digital transformation and the restructuring of care processes based on data analytics. I've headed healthcare and clinical care processes to turn consumer data to be more predictive, more proactive, more preventative and more precise.
Israel is getting international attention for its efficient vaccine rollout and having the highest per capita vaccination rate in the world. What is the reason behind the success.
It's a combination of several things, some of which are structural, some of which are functional, some of which have to do with preparedness. The first one is that it's a relatively small and young country that's geographically condensed…. The second is that we decided on a fairly simple allocation scheme for the first step of vaccination, which is age 60-plus and healthcare workers. We didn't go for anything sophisticated. The third thing, is that there's universal healthcare in Israel, where all citizens are members of four "kupot holim," [Hebrew for "patient funds," or HMOs], which are fairly large and logistically-centralized organizations. Having such a strong, centralized, integrated logistics capacity on a usual basis is a very good basis to run the national vaccination. The fourth thing is that we're very much focused on preventative medicine. So there's a lot of predictive medicine-driven outreach on campaigns. So, we know how to get to our patients. We know how to bring them in proactively to get preventive care, vaccination, early screening — it's advance prediction based intervention. This is something we do on a daily basis. We know how to reach patients
What role do Israel's electronic medical records play?
We have all the data about every person. We know who has all of the indications or counter-indications. When you need to bring people in or outreach, we have their full details and all to get to them by phone, by SMS, by their app, depending on their HMO.
And what type of systems do you use to do that proactive outreach?
It's a product of the Clalit Research Institute. It's based on multiple analytics on the digital medical records, all of the background … lab test outcomes, demographics and prior illness, which is a really important measure. Then we have our computerized, predictive scores for the risk of severe COVID-19 for every patient. And we have been using [the system] for a while.
How do you track the people who get vaccinated, and when they need to come back for the second shot?
Nobody goes and gets the shots without a record of the vaccine being administered. And so it's pretty straightforward to go ahead and make sure that they're coming in and getting the vaccine.
How do you handle a situation when there are unused vaccines in a particular distribution centre?
There are very clear instructions that whenever you need to finish [your vaccine allocation], you vaccinate anyone: you cannot waste it. And so you can see that in different places at different times, there's leftovers — and not a single dose will be wasted. Here comes where the Israeli spirit comes in: there's WhatsApp networks and calls by SMS that go out from the [vaccination] facility. And until now, there's less than 0.1% of the doses which have been wasted or destroyed.
Can you say why Israel is being seen abroad as a pilot case for the vaccine rollout?
Because we got the vaccines very early; we didn't waste any time. And an immense Herculean vaccination campaign took place that actually vaccinated over 20% of the population in less than two weeks. And the fact that all of the data is computerized and that the kupot (the HMOs)—the Clalit Research Institute being one example—will now have research centres that can perform elaborate real-world data analysis. We will be able to assess the real world impact of the efficacy and safety [of the vaccine]. So other people will see this type of data coming out of Israel as useful. And I guess, once we have those analytics, [the data] will be openly shared with the world.