What comes after 'get modern' and 'get digital'? The answer, according to Richard Kay, chief digital officer at New Zealand Trade and Enterprise (NZTE), is 'get insightful'. The organisation is embarking on the third phase of its IT transformation programme by rolling out a comprehensive data and analytics programme in the coming months.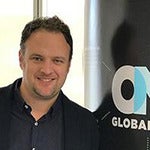 This comes after a complete overhaul of NZTE's IT capability, which began with changing the IT environment, before deploying new digital channels. "As a consequence of that first success in the 'get modern' phase and shifting into the 'get digital' phase, the make-up of my IT team shifted from 90% traditional internal IT people who look after servers, backups, all that sort of stuff to almost 90% customer-facing digital channels now. It's been a radical transformation in that respect," Kay says.
How being digitally enabled helps NZ exporters succeed
NZTE's purpose is to help New Zealand exporters be successful, and it does this primarily by connecting companies with people and organisations that can assist them anywhere in the world. The new digital platforms, which includes customised portals for individual exporters (NZTE's customers), make a range of useful data available on demand.
A key deployment has been the Knowledge Graph, which collates and produces relationships based on data from email, web, messaging, documents, interactions, and phone calls. The dominant technology is Microsoft's Azure Cosmos DB database service, alongside tools such as Contentful for the CMS and React for building user interfaces.
"If you're a food and beverage customer and you're trying to get into China, we will develop a pathway through that platform on how you should go about getting your product into China. All that is powered by the graph; it's powering up who knows who, who knows what, and who knows how, and it is delivering that back in a more digestible way for a customer," Kay says.
Now it's time for NZTE to supercharge that data capability by adding real-time data from a range of external sources. This will make it possible for predictive learning opportunities such as 'if you do this, then this will happen', Kay says: "Using all the customer data to understand what the customers are doing at a macro/micro level and matching that up with, say, currency movements, stock prices, social media, what bitcoin's doing, what China's doing, and what the US election means."
The tools and skills needed for a data and analytics strategy
Moving to the next layer of data science means new applications and the skills to take advantage of them. Kay has his eye on Linkurious, which is famous as the tool for cracking the web of transactions brought to light in the Panama Papers, but it doesn't come cheap. He estimates that a license for four users costs about $100,000 annually. Over time, as competitors enter the market and these solutions become more ubiquitous, the cost will decrease, but that doesn't help organisations leading the way. As Kay notes, "Being an early adopter means you have to pay quite a bit of money."
While there are about 60 people in his direct team, Kay says they have deliberately spread the technical capability across the global organisation. "There are a lot of people across the business doing low-code or no-code development now, and we'll see that with data and analytics as we get more into AI as well. We're trying to build the organisation to be entirely digitally savvy, not just have everything in one team."
Business intelligence is one area that has been "democratised right across the business," Kay says. "Whether you are an office manager in Bangkok or a trade commissioner in São Paulo, you're skilled up to make your own dashboards and reports and develop your own analytics using our core platforms. That's worked really well and also sped up the time to get data."
Crucial to boosting these insights is getting basic data entry right across NZTE. "It's quite a cultural shift, but we've got to get used to, as an organisation, being really diligent around data entry. As draconian as that sounds, we've got to work out ways to make data entry consistent."
He notes that data is as much words as it is numbers, but unfortunately the way people describe objects—for example 'bicycle' and 'bike'—can be quite different. A way to achieve consistency could be dropdown menus that guide how people describe conversations with customers.
Such approaches would only take care of new data. What about legacy data that is still relevant, how can that be dealt with? Kay describes two approaches:
Turning existing data into something that is quantifiable and qualifiable using machine learning algorithms, which would require a lot of trial and error.
Starting afresh, but in a very structured way, with key areas of information-gathering such as NZTE's financial grants process.
"We haven't quite worked that out yet, and it's an interesting challenge—but also a huge rabbit hole," he notes.
Nano learning helps upskill the IT team
Specialised data science skills will be required for the next phase in data capability, although Kay notes they are highly sought-after skills that can be hard to find outside large companies such as Google and Microsoft. While he anticipates the need to hire externally for a new leadership position in this data and analytics effort, he says many of his existing team are upskilling in this area, taking part in snack-sized courses known as nano learning.
Gone are the day-long instructor-led training courses on broad topics; instead, IT team members learn via one-hour online sessions in specialised areas such as AI, machine learning, and graph technology.
New challenges and skills, but largely the same team
Despite changing the focus of the IT team shifting to digital in the past few years, the people have largely stayed the same. "We have had a massive drive on personal development, so we've had a significant part of the team upskill and develop in a variety of technologies. They are getting their qualifications, and we sponsor that," Kay says.
He acknowledges that some staff have moved on, often to New Zealand companies, which he says can also be viewed as a successful outcome. "In a funny way we are sort of a university. People come in and they learn—we're very leading-edge. They get exposed to a lot of different customers, exposed to a lot of cultures, languages, time zones, and it's a very quick introduction to the world and exporting and all its challenges and opportunities. You can really hone into something of interest, and if you decide to move onto another organisation, we hope that you go to a New Zealand company or another government department."