Seizing on the opportunity to boost their businesses during the COVID-19 pandemic, CIOs are crafting new technology solutions for customers, including new software that helps consumers interact with brands virtually and analytics that cultivate business insights.
In many cases, IT leaders are prioritizing digital capabilities targeted for future completion.
Such was the case at Enseo, a provider of streaming media and other services for hospitality chains, where CIO Kris Singleton sped up the development of a platform that enables guests to control connected systems in hotel rooms, including TV, thermostat and lights, via their smartphones.
Today guests in more than 30,000 rooms at Marriott and other leading hotel chains access the service, Enseo Connect, which comprises an edge device powered cloud software, via a web interface. Guests out and about town can turn the lights on and temperature up.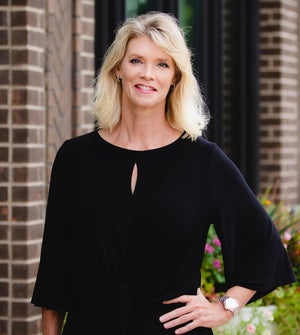 "You want it to be a memorable experience that is a story worth telling," says Singleton. "Guests remember that when they're booking travel."
Such a digital customer experience (CX) could inspire loyalty, and as guests become more comfortable traveling, they will choose brands that deliver a contactless experience, which could mean the difference in earning a booking, Singleton says.
It's a savvy approach that many companies are taking, with 77% of 1,550 CEOs saying they will change how their companies interact with customers to drive business growth, according to a report Accenture published in December.
"COVID has pushed experience further into the spotlight, accelerating its significance through every function and employee," says Brian Whipple, group chief executive of Accenture Interactive. "When you improve the experience, you improve lives and, in turn, you improve business."
Accelerating CX for competitive advantage
Companies are convinced that fast-tracking CX initiatives will leave them in a stronger competitive position once the pandemic subsides. It's one of the reasons that 69% of boards of directors have accelerated digital business initiatives, with 48% tweaking their business model since the outbreak, according to Gartner.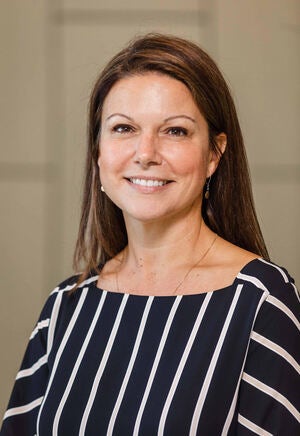 With home construction stalling during the outbreak, Power Home Remodeling revved up development of an application that lets clients access data about remodeling projects. Using the app, called Pulse, clients can book inspection appointments and access warranty forms and other documents about their installations from their smartphones, says Jenny Gray, director of application development at Power Home Remodeling. The app will also fire off text or email notifications for a client to sign off on a project amendment.
The app was developed in house by the company's business technology teams, using responsive web design. "Customers want access to their data right away," explains Gray, who says the company plans to roll out Pulse in trials this spring.
Data analytics provides a boon
That door swings both ways, as 37% of CIOs surveyed by IDG cite analyzing customer needs and behaviors as a priority. Moreover, leading companies are twice as likely to (55% vs. 26%) to turn customer data into actions, according to the Accenture report.
After shuttering its branches, Financial Center First Credit Union (FCFCU) built an application that analyzes financial statements to learn who among its 68,000 members was at risk of defaulting on mortgage loans, car payments and other obligations, says Cameron Minges, FCFCU chief strategy officer. The app then directed support staffers to offer members financial assistance, including payment deferrals, before they asked to skip a payment.
"People were out of jobs and struggling," says Minges. "We asked: What are the best things we can do for our customers at this time?"
FCFCU worked with tech partner InterSystems to build the analytics app, based on 30 behavioral metrics, including recent transactions, loan applications and credit card advances, Minges says. Since the launch of the app and customer outreach, FCFCU has increased monthly customer contact and reported a 57% increase in loan production over 2019.
Adjustments facilitated on the fly
Such adaptation is something Matt Clair has become familiar with as CIO of his family business, Clair Global, which provides audio, video and networking services for live events, including concerts for The Rolling Stones, Fleetwood Mac and other bands. That business took a huge hit as live happenings paused.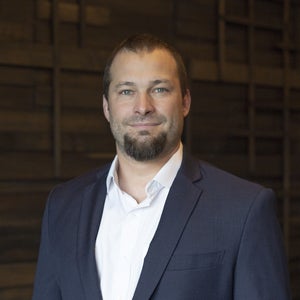 "It stopped completely; there was no business happening other than permanent installations," Clair tells CIO.com. Clients sought more visceral methods to connect with live audiences, and they demanded a solution with zero latency. But credibility is king and Clair Global had only one shot at creating a viable solution, Clair says.
The company partnered with display manufacturers to build Virtual Live Audience, a mirror-shaped system that enables guests to have a digital presence on stage during live shows. The solution, which the company's staff had to be trained up to install, deploy and operate has been used on The Ellen Show and the People's Choice Awards. "It looks like the audience members are there," Clair says.
Clair is in good company. Forty-seven percent of 812 IT leaders surveyed are adapting products and services to meet changing demands, according to IDG's 2021 State of the CIO report, with 45% delivering products and services in new ways.
Some enterprises executed change sooner, and the pandemic validated their transformation strategy.
Witness JPMorgan Chase, which had earlier injected a feature into its mobile application that displays a digest of users' financial activity, says Rohan Amin, the bank's CIO of consumer and community banking, who wields an annual budget of $4 billion and manages 12,000 IT staffers.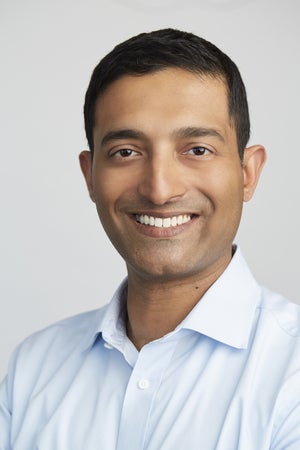 The feature, called Snapshot, uses machine learning to show consumers how much they spent during a given day, week or month, offering a personalized service at a time when many people are struggling to keep atop their finances, says Amin. Consumers can customize the app to suit their needs.
Chase is also working on enabling consumers to switch channels at different stages during their transactions. For example, if a consumer terminates a call or chat session, he or she may be able to pick up where they left off in the process through another channel, including via the web or mobile app.
"We live in an environment where change is continuous and we must respond," Amin adds.