The COVID-19 pandemic may have finally put paid to the multiday residential training courses, to be replaced by short online modules that can be done at a time and pace that suits trainees. For organisations such as Exemplar Global—a not-for-profit that provides training for auditors—the switch to virtual has prompted a fresh look at its online presence.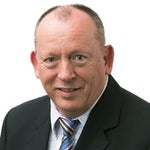 CEO Andrew Baines is based in Cambridge, New Zealand, and oversees a staff of 25 scattered around the globe managing the training needs of more than 15,000 auditors in health and safety, environmental, engineering, and other fields—almost anything but financial auditing. The organisation, which is registered in the US, has just created its newest assistant, the chatbot Emma, to take care of basic customer service, leaving staff to deal with more high-value tasks.
"We're are going through a transformation, unquestionably. For most of the 30 years we've been a technical bureaucracy. We've assessed applications, issued certificates, and so on. But what we're trying to do now is to become three things: customer-centric, data-driven, and technology-based," he says.
The Emma chatbot's three development phases
Emma is a digital assistant built by Replikr, an Auckland-based developer that specialises in developing chatbots that resemble digital humans using IBM Watson technology. "There is an element of novelty about it, as much as usefulness," Baines says.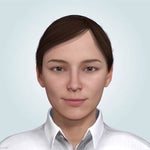 The first phase of Emma is now online; it provides website tours and deals with frequently asked questions using natural language processing technology from IBM Research, which automates the extraction of Q&A pairs from FAQ documents.
Baines has ambitions to grow Emma's abilities, as well as to add different characters.
The first phase of chatbot development is designed to show innovation and leadership. Emma was created in consultation with the entire Exemplar Global staff, who wrote the scripts, selected the name, and chose the personality.
"Just judging the character, the animation of the face and so on, has been really interesting work," Baines says. "We tried a number of characters and put them in front of our team, with a view to what do we think will be most useful to the customer audience—non-threatening, helpful, conveying that knowledgeable voice, but not patronising."
The subsequent phases, which are expected to be complete by 2022, will provide richer functionality.
The second phase will be a personalised concierge service to the organisation's customers. After they log on, their history and specialisations will be instantly recognised by the chatbot, which will be able to direct the customer to new information platforms and register them for upcoming events and expos.
The third phase in the development roadmap is to use Emma, or create another character, to determine what the customer has learned. So that at the conclusion of an online training module, the chatbot will ask questions and assess the answers, and potentially award an electronic badge. "We want people in the community professionally developing, marking their achievements as they go, and then promoting that to encourage others to do the same," Baines says. "Trying to gamify career pathways is oversimplifying it, really, but that is, in some respects, what we are trying to do."
Choosing the chatbot's character
The assessment could extend to creating a chatbot that would be part of a simulated online environment enabling new auditors to gain experience in dealing with real-life situations. The audit management tool would be populated with scenarios, so that the trainees could find out how they measured up against the collective experience of practicing auditors. The chatbot would role-play different situations, including being a difficult customer, for the auditor to experience.
It is partly for this reason that Baines says they may add a different character to their chatbot capability. "We don't want to sully the Emma character, who is there to be helpful to you, by putting her in a role of being antagonistic. We'll choose somebody different."
Scaling up to manage multiple languages and time zones
The organisation has ambitions to scale beyond its existing customer base, as well as offer more content. To do so, Baines says they want to introduce languages other than English —, such as Korean, Arabic, and Spanish—to reflect the regions where Exemplar Global is expanding. "The beauty of this is the possibility of offering it all around the world, in any time zones and potentially numerous languages. [Chatbots] can speak to multiple people at once," he says.
Another advantage of the chatbot, and its underlying IBM Watson technology, is its data capability. Exemplar Global can share data analysis with its stakeholders to improve the performance of the ecosystem, develop new courses, and hopefully attract younger people to the auditing profession.
Advantage of working with a NZ developer
Baines says the organisation had previously tried unsuccessfully to use IBM Watson to do its own data analysis. That was why, when he read a Replikr post about chatbots on LinkedIn, he got in touch. The facts that the developer uses IBM Watson and is based in New Zealand led to Baines's decision to reboot Exemplar Global's data strategy by deploying a virtual assistant.
"It's a great test bed is New Zealand. It's just delightful to have someone as close as Replikr are, to be able to develop these sorts of things and do things on a world stage. I know we're not the first in the chatbot space, but we are, as far as I am aware, [first] in our sector," Baines says.