Rich Temple has it pretty good. The vice president and CIO of Deborah Heart and Lung Center, in Browns Mills, N.J., has a close relationship with every member of the C-suite and says he is valued by the hospital's board.
"I feel very blessed that I don't have the issue of folks not understanding the value of technology,'' Temple says. "I feel like a valued member of the team and am brought into a lot of strategic discussions."
That wasn't always the case, he adds. Deborah is a small hospital and Temple is the first CIO. Before he arrived over five years ago, "There was a director-level person running IT and there was a sense [the board] wanted someone who could think more strategically about using technology in a way to positively impact the business," he says.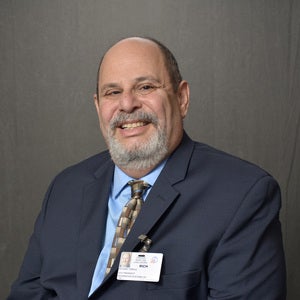 And that is what Temple does. He typically presents to the roughly 14-member board about three times a year and says that "not many projects get too far out of the starting gate" without his input.
Given the prominent role IT organizations have played in recent years and especially during the pandemic, it would seem like a no-brainer that boards would have developed positive relationships with CIOs, as Temple has. In some cases, they do, especially as IT leaders proved central to revenue generation and productivity when COVID-19 hit and companies were forced to move to remote work and digital channels. But the norm appears to be that they do not.
The importance of tech-savvy boards
Not surprisingly, tech-savvy boards are more likely than those in baseline organizations to be strategically engaged and supportive of tech leaders and initiatives, according to Deloitte's "2020 Global Technology Leadership Study." These board members share with tech leaders "a bold, tech-enabled vision of the future that guides priorities, decisions, and investments. They actively champion technology-enabled change," Deloitte says.
In contrast, boards of baseline organizations are less likely to be in sync with management on technology issues, the Deloitte study found. Their engagement with the organization's tech leaders is more likely to be limited to tactical issues rather than strategic, technology-driven business decisions.
Overall, the relationship between CIOs and boards "is a tale of two cities,'' says Khalid Kark, a research director at Deloitte, and one of the study's authors. For example, 84% of CIOs at high-performing companies said their board is driving them to aggressively pursue technology for competitive advantage, he says. Compare that with an average of 62% of life sciences/healthcare CIOs and 44% of public sector CIOs, he adds.
When board members are not themselves digitally savvy, they are of course, at a deficit. A 2019 study by MIT's Sloan Center for Information Systems Research (CISR) found that only 24% of boards of large US companies were digitally savvy and outperformed the others by at least 34% in market cap growth, return on assets, and revenue growth.
Board membership for CIOs was down to 61% in 2020 from 71% in 2017, according to IT recruiting and outsourcing firm Harvey Nash. Meanwhile, KPMG found that roughly a third of CIOs at large global firms said they don't sit on their company's board. One in every 10 companies have no tech executives on the board at all, according to the survey, which included more than 4,000 corporate IT leader respondents.
The current state of CIO/board relations
As far as Bob Zukis is concerned, regardless of whose numbers you believe, boards still have a ways to go in understanding the value proposition of technology and risk management.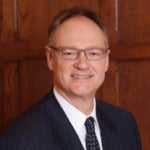 Zukis, CEO and founder of the Digital Directors Network (DDN) and a professor at USC Marshall Business School, says that while digital transformation initiatives have helped shine a brighter spotlight on IT leaders, he still hears from his members that there is a gap in understanding what they bring to the table. "They need to change their mindset that these people are specialists,'' Zukis says.
The root cause of the problem? "The nature of risk, and the digital business systems that create value and how you protect that value is changing," he says. "We're adding a new level of complexity."
"The best companies have the CIO present at every meeting — once a month,'' observes Stephanie Woerner, a research scientist at MIT's Center for Information Systems Research. The "very best" also have their CIOs meet with committees, she says.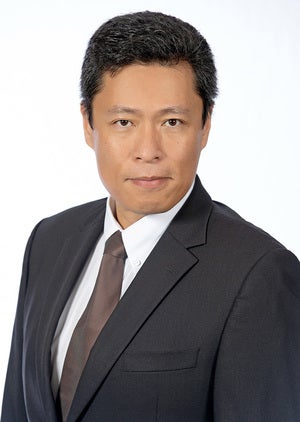 It helps when you're the CIO of a tech-driven company. Max Chan, CIO of tech provider Avnet, presents to the company's full board once a year on overall IT strategies and to the audit committee quarterly on cybersecurity. He also has direct, one-to-one interactions with board members every three to six months.
"Technology is essential for the entire organization, so the board takes a particular interest to ensure we have a close working relationship,'' Chan says. The board is keenly aware of the role technology plays in keeping the business running efficiently and driving profits and growth, he says.
Sandi Mays, cofounder, CIO, and CXO, of Zayo, a global provider of network infrastructure, believes the way corporate boards perceive IT leaders has "evolved over time." IT is now more frequently viewed as a "go-to-market strategy [organization] through systems, tools and process," she says.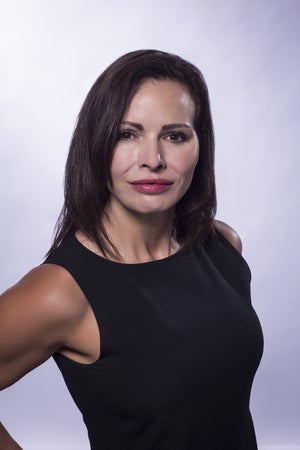 "Boards have gotten a lot more involved [in technology] and board members' knowledge in the industry has gotten a lot broader,'' Mays says. Zayo has had three sets of boards throughout the company's evolution; the latest is "very, very technical,'' she says.
Woerner believes the pandemic has had an impact on changing the equation. Whereas historically, boards were "only interested in technology, really around compliance regulations and security," in the past three to five years, there has been greater awareness that technology can fundamentally change what a company can do, she says. This has intensified during the pandemic, Woerner says.
"What has happened in the last year is the pressure to transform themselves digitally has increased significantly,'' she says. "Keeping everyone productive while transferring everyone home has been tremendously important. The pandemic makes it absolutely crystal clear that things were going to change."
Building a better relationship with the board
The ability for both sides to listen is a key ingredient for building a better relationship between boards and CIOs.
"It's very important for there to be open communications between the board and the CIO,'' says Heidi Messer, who has sat on boards and is co-founder of Collective[i], which helps companies forecast, manage, and grow revenue. "It's important for boards to understand through what lens the CIO is seeing the future and their plan for adaptation and how they are balancing reward and risk."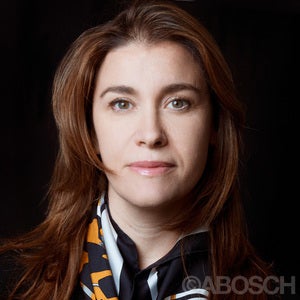 To do that, CIOs must be transparent and open about their strategies, Messer says. They should also be collaborative and "be able to marshal allies across various functions as well as with the vendors that they select,'' she says. "The board should be one of the partners they enlist. The key is to get internal and external alignment toward clear and shared company goals."
For example, Temple says Deborah's board has a few members well-versed in cybersecurity matters, so he will go into more detail about how IT is maintaining an aggressive posture against cyber attackers.
"When I speak to them they're paying attention and asking good questions. Occasionally, they push back," he says, "and that's fine."
When the board probes, the interaction becomes less perfunctory, Temple notes. "Any time we're doing any big upgrade or rollout of a new system that will fundamentally change our paradigm," he says, "they listen with interest. They don't second-guess our strategy, but often ask probing questions" and sometimes, even issue mandates, he adds.
Chan, who worked with Avnet's board even before becoming CIO, has advice for IT leaders seeking more impactful relations with their boards. "No. 1 is, be very clear on what we're trying to tell the board,'' he says. "If you have something to share, I am sure to follow a three-pronged approach to my messaging: I talk about what it is we're trying to address — the problem statement or a recommendation."
He also makes sure to share how a technology will impact Avnet if adopted. He also recommends being succinct about what you are asking of the board.
Making the most of your board time
DDN's Zukis lays out a straightforward formula for CIO-board success: "The CIO and the CISO need to understand the role of the board and what the role of corporate governance is, and board members have to understand how business value gets created through technology.''
Fortunately, while most boards don't have technical competencies, "there are boards that are starting to get it, and that's an enormous competitive edge," Zukis says.
Deloitte's Kark places the onus on the rest of the C-suite — and especially the CEO — to ensure the board is comfortable having tech leaders interact with them.
To ensure this, some companies designate one or two board members with the responsibility for tech topics, especially if they have a tech background. IT leaders should engage these members individually before or after board meetings because "often there's little time and huge agendas in meetings," Kark says.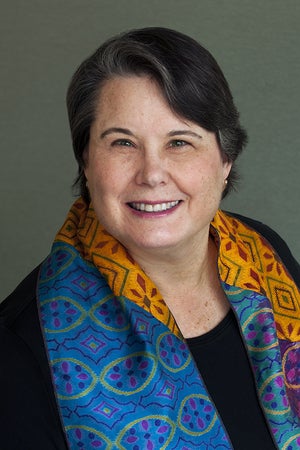 One of Kark's clients has board members fly in a day before a meeting to spend time doing a deeper dive into tech projects. Another client has its CIO informally reach out to a board member with Silicon Valley experience. "Those interactions are very important,'' he says.
Some CIOs put certain information into paper materials to focus their time with the board on opportunities and strategies, so they can get feedback and have conversations around future growth, he says.
"Offense and defense are both important,'' Kark says. "It's up to you to determine how to spend your allocated time."
Woerner advises IT leaders to think "about what you can do for the agenda so that what you're presenting is actually interesting and of importance. Just spending time on figures is … something you can do just as easily with a dashboard."
For example, Woerner has seen CIOs bring in startups to talk to the board about how the startup wants to disrupt the industry. She has also seen CIOs have internal people conduct educational sessions and present case studies on how a company solved a problem with technology.
Temple says that when presenting to the board, honesty is the best policy, and CIOs should "go into some detail so they can understand some context — but don't go into the weeds."
Take advantage of social opportunities as well, he advises. "To the extent you can without doing anything that jumps the hierarchy, build relationships with them. If you have an opportunity to see them at social events, make yourself available to them. Be a resource they know will give them the honest truth and that you have the organization's back at all times. There's really a human component to this as well."
While Zukis believes progress has been made, he notes that the makeup of boards doesn't often change. "Boards are too slow in adapting to the fast-changing world around us,'' he says. "It's a critical part of the weakness. Digital success starts at the top. Unfortunately, so does digital failure."