While private enterprises are at the forefront of the digital transformation necessary for economic growth, governments need to take more of a leadership position, investing in human-resource development and establishing public-private partnerships to tackle fundamental issues such as infrastructure and training, according to Dr. Miriam Altman, who among other roles acts as a National Planning Commissioner for the South African Presidency.
Altman's website describes her as a "strategist, economist and social activist" who has served in leadership roles driving significant transformation initiatives. Previously the chief of strategy at South African telecommunications provider, Telkom, Altman is, in addition to her work for the South African Presidency, a professor of Fourth Industrial Revolution (4IR) Practice in the School of Economics at the University of Johannesburg and runs her own company, Altman Advisory, which develops market strategies for the public and private sector.
With this reach, Altman has a bird's eye view of how digital technologies are making an impact across society.
Mobility tools will bring back tourism
Given lockdown restrictions and the long-tail effects of the pandemic, she asserts that digital tools that enable the movement of people will be the game changers of 2021. Mobility apps, says Altman, will make it possible for the tourism industries to open up again and will help people who are employed in face-to-face industries get back to work.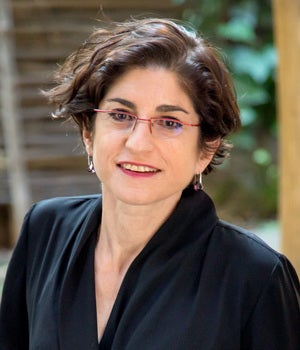 "COVID's impact is deep and uncertain but dealing with change, uncertainty and transitions is what I do." She believes that innovators and IT leaders should be looking to develop technologies that allow us to move around as freely and safely as possible and is personally involved in mobility development as a founding global trustee of the Commons Project.
The Commons Project brings together technologists, entrepreneurs, public servants, academics, scientists, social activists and industry leaders to build public interest platforms and services. It recently launched CommonsPass, a digital platform enabling travellers to access their lab results and vaccination records so that they can validate their COVID-19 status. This will make it safer to reopen international borders. Not only does this give greater freedom of movement to tourists but it also offers huge benefits for businesses leaders who face incredible uncertainty and red tape as they attempt to move goods between different places.
Government tech leadership in crisis
"Governments around the world are typically way behind the technology curve, in part because state institutions are tied down by bureaucracy and also because digital is very fast paced," Altman says. While the private sector drives digitalisation, there needs to be a minimum level of understanding around digital development and procurement within government so that state entities have a clear understanding of what they're buying and why they're buying it.
While the speed of adoption and deployment of technology is a key concern, Altman stresses that the issue is less of a tech problem and more of a leadership problem; something that often carries across to businesses too. Altman recently led a National Planning Commission economic review that made a range of recommendations focused around rebuilding leadership. "I believe that investment in people is the critical differentiator between countries and companies that succeed and those that don't."
As part of this investment in people, governments in emerging markets like South Africa must provide the building blocks for a truly digitally enabled population who have access to the tools and infrastructure they need to communicate effectively and participate in the global economy, Altman says. And business leaders must provide their teams with the support, resources and training they need to work as effectively as possible. This, in turn, leads to a more capable citizenry and workforce who can aid progress and who will one day become the CEOs, innovators and business leaders of the future.
4IR coming to a sector, and a city, near you
According to Altman, there is a lot of hype and often too much fear around 4IR — the use of emerging technologies such as AI, the internet of things (IoT), blockchain and 5G to achieve a fundamental transformation in industrial processes and a jump in productivity. "It is meant to provoke a realisation that digital transformation will infuse everything. Communications are the veins of a market economy, democracy, social interaction and information. Therefore digital enablement is increasingly central to everything we do and it increasingly becomes a really significant divider between haves and have nots," she notes. It was important before but given the coronavirus pandemic it is an absolute imperative. It is now a minimum requirement that the population be digitally enabled and, more than that, also digitally savvy.
Digital enablement should be universally available across Africa and it is absolutely possible to do, Altman explains. Countries like Vietnam show that it is about policy commitment, not financial resources or levels of development.
Some are sceptical but there is little doubt that IoT-enabled smart cities could have a big impact on service delivery, especially where there are gaps in engineering capacity. An obvious example lies in deploying smart sensors and IoT networks across water, roads and electricity infrastructure to enable predictive analytics and remote monitoring. These tools empower experts to monitor problems remotely, which means that they don't have to go to physically visit different locations to check up on infrastructure performance. "The efficiency gains with having early warning systems are enormous," Altman says.
For government officials and business leaders leveraging these innovations and transforming goals into action requires a seismic shift in attitude and approach, she concludes. "It can't just be driven by the private sector and it can't just be driven by the public sector. We have to work in partnership." It comes down to doing things differently, she says, and finding alternate strategies to make our visions of truly tech-enabled businesses and societies a reality.