For most healthcare providers, the pandemic's early days stretched the limits of their capabilities for care, with many struggling with staffing strategies in response to COVID-19. But for Northwell Health, a major healthcare provider in and around New York City, those initial weeks also stress-tested an ongoing HR system migration, resulting in innovative features the provider hadn't planned for before the pandemic hit.
Northwell's HR transformation began in early 2018, when the provider sought to replace the PeopleSoft system it used to manage its 74,000 staff providing care in Manhattan, Staten Island, Queens and nearby Westchester.
"PeopleSoft felt like an end-of-life product that was not meeting our business objectives," says Elina Petrillo, Northwell's assistant vice president for HR technology. Among those objectives: to provide a better, self-service experience for staff and management, replete with up-to-date dashboards, extensive and efficient, and capable of providing access to the data it held, making it not just a system of record but a tool for analysis and improvement, she says.
"We had brought in another vendor to do an overlay on PeopleSoft to make it more friendly, and made a couple of transactions mobile-aware, but it was still very limited in the number of transactions that you could perform and in the experience itself," Petrillo says, adding that there also were issues integrating Northwell's recruitment platform, Taleo, with PeopleSoft.
Despite the difficulties Northwell was experiencing with PeopleSoft and Taleo, both Oracle products, Northwell chose Oracle's HCM Cloud as their replacement.
Petrillo, who has been leading the project, says Northwell's HR technology team of more than 30 members has partnered with Deloitte to not merely shift existing systems into the cloud, but to transform them.
Deloitte, which brought in a PMO, IT development, and functional consultants, supplied some change management support in the early months of the project, but as things progressed from mobilization to implementation, Northwell took over that function, as well as representing the business process owners as decisions were made on design. That left Deloitte with a more technical role, and providing additional resources for security, Petrillo says.
An early COVID test
When the first wave of the pandemic hit New York in March 2020, hospitals were flooded with COVID cases. Care workers weren't immune, making it challenging for nursing leadership to understand how many staff were available, and where they were needed.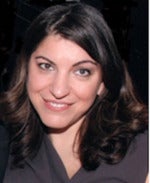 Northwell was basing its staffing decisions on spreadsheets built with numbers pulled from personnel and patient databases. By that time, though, Petrillo's team already had Oracle Analytics Cloud up and running in a test environment, and it became clear that they could use it to deliver a live dashboard for staff scheduling within a month or so.
To do that, they pulled in data from two applications they had not planned to integrate into the main rollout: their Kronos time and attendance system and, for patient numbers, their clinical system.
"We said, 'Here is the census for each hospital within the health system, and here's the staffing matrix based on different units, and here's the number of consultations you have,'" she says.
The resulting dashboard identifies staffing shortages. "It helps our nursing leadership to direct augmented forces that we brought in from the agency and from our internal agency, to send them to the right hospitals for the right shifts."
That project within a project was an early victory for the move to the cloud, at a time when business resources were being drawn away from the migration and back to day-to-day operations in the hospitals, but ultimately the project went live a week or so before the second wave of the pandemic reached its peak in New York.
"It's a tremendous achievement especially for Northwell's team, but for Deloitte's and for Oracle's team as well," says Petrillo.
The value of teamwork
Working with your software suppliers is a key element for success, Petrillo says. "We definitely had moments where we had an expectation that software is going to behave a certain way and it didn't," and there were also gaps between what the software could do and what the business needed, especially in Oracle Recruitment Cloud, she says.
CIOs faced with similar gaps should leverage their partnership with the vendor to bring in not only technical resources but also influencers of the product to discuss the roadmap and brainstorm together how to make the application better, she says.
"Health is a unique market. We have sophisticated needs, and so we ended up spending a lot of time showing and teaching Oracle why the application needed to behave certain ways or why this is important to us," she says.
Another important element is helping future users of the system adapt to the change: Do as much of that as you can, says Petrillo.
There's also the past to think of: Predictive analytics systems can't work without historical data. On that score, she says, "We definitely underestimated the amount of resources that needed to be backfilled for the project. It's a huge transformation initiative."
If she had to run the project again, Petrillo would change one thing: "I would definitely not do it in the middle of a pandemic."
That's not necessarily something that IT leaders can choose, but — as with Northwell's swift repurposing of its cloud analytics test environment — they can at least make sure they have the tools on hand to succeed and seize the opportunities that are offered.