All digital journeys hinge on end users accepting end results. So if your enterprise is looking to transform itself into a digital business, you must involve end users in evaluating, selecting, testing, and deploying the technology and services that will make your digital transformation possible.
Internal employees, customers, business partners — anyone who will experience the results of your transformation firsthand should be part of your digital strategy. To do otherwise is to court failure.
"End users are the closest to the source of knowledge," says Carlos Sanchez, CIO at Suez Water Technologies and Solutions, a company that provides water processing tech. "They are the ones that understand the challenge. They know the true needs of the operation. If you don't include them, if you add too many layers to building out the digital tools, you run the risk of something being lost in translation — which ultimately impacts speed and adaptability."
Consulting firm The Hackett Group in its 2021 Key Issues Study found that companies have "a less-than-optimal record for meeting expectations when it comes to things like automation, smart data capture, cognitive computing, and so forth," says Chris Key, senior director and global IT advisory practice leader at the firm.
"We attribute this less-than-ideal performance to the business or IT acting in silos, and not partnering with each other and their stakeholders to have a clear expectation of what these 'digital technologies' can and cannot do," Key says.
Following are five ways organizations can involve users in their digital strategies — and thereby enhance the likelihood of digital success.
Include users early in the design process
Involving users in identifying objectives and setting expectations is crucial, Key says. "These users are also the ones with typically the most intimate knowledge of the process or problem [you] are trying to improve."
Anyone in the organization who will be impacted by change or new technology should be involved to some degree, Key says, adding that "principals like human-centric design, design thinking, and customer journey mapping are helpful."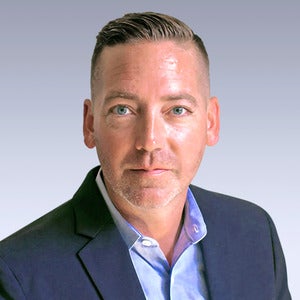 In overseeing transformation, IT and business leaders need to be people-centered, rather than technology-centered, to ensure the outcome is appropriate for the history, culture, and environment of the organization, Key says. Continuous engagement with users is, along with satisfaction measurement, the most effective technique in elevating end-user experiences, he says.
"IT organizations need to engage in relationship management at the business or function level [to] solicit and gain an understanding of internal stakeholders' overall business objectives," Key says. "Without this involvement, there is potential for wasted effort [and] resources and the end solution not providing any additional value to the organization,"
Werner Enterprises, a transportation and logistics company, in partnership with Trucker Tools is launching a new web portal and mobile app to modernize and make available self-service tools across its 30,000-plus carrier network. The effort is part of its Werner EDGE digital transformation initiative.
"We enlisted the help of a carrier advisory group to bring these solutions to market, and they have been instrumental in user acceptance testing, providing feedback, and helping us shape our rollout strategy to ensure we hit the mark across our user community as effectively as possible," says Daragh Mahon, CIO.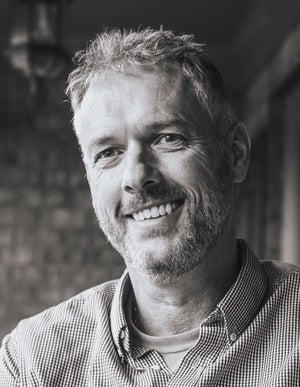 The carrier advisory group enables beta testing to help Werner find and address issues before launch. "Then, we employ selective release of our product to larger audiences while fit-and-finish work continues on the product," Mahon says. "All of these progressive steps mitigate risk and ensure delightful end-user experiences with appropriate expectation setting along the way."
If projects don't involve end users, "then we are more likely to waste resources chasing risky possibilities rather than addressing specific unmet needs," Mahon says.
Get regular feedback on applications and services
If those most impacted by a digital transformation don't have a say in emerging digital ways of doing business, how can companies be sure they're doing the right thing?
Receiving feedback from users and customers on a regular basis can help guide transformation planners when they're building new platforms or designing services. Here, satisfaction surveys and focus groups have been shown to be effective in getting the pulse of end users, Key says, and should be part of the digital transformation effort.
"Getting client feedback is a real opportunity to hit a new level of satisfaction, regardless of industry," says Carley Dillon, vice president of client experience at Brighton Jones, a financial advisory firm. "Without it, you're missing the ability to engage with customers on what they need, and you also miss the opportunity for greater innovation."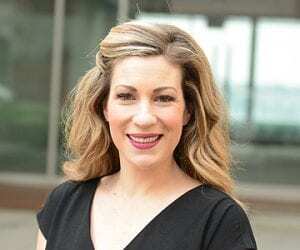 When Dillon worked at footwear company Nike, there was a mentality instilled by senior management to ask for input from athletes, who were in effect the end users. "It became second nature to ask for feedback, and it is a mentality I have brought to my role at Brighton Jones," she says.
Brighton Jones uses the Kano Model, a theory that looks at customer satisfaction and functionality to analyze basic features, differentiated services, and other factors that "surprise and delight" customers to maximize satisfaction and engagement. "We analyze offerings on this scale to better understand client needs and engagement," Dillon says.
The firm also conducts an annual survey in areas such as overall satisfaction, and recently launched a proprietary client engagement metric tool that looks across client services, community engagement, and event attendance to help the company understand how engaged its clients are.
"We also use a design thinking approach to working with our community to test client experience," Dillon says. "We're in the ideation stage for what an eventual Brighton Jones app will look like, designing wireframes that map out what the user experience will be from a technology standpoint, and a design perspective to test what the overall experience will be like."
Lean into low-code or no-code tools
More companies are adopting no-code or low-code development platforms, which enable programmers and non-programmers to create applications through graphical user interfaces and configuration instead of traditional computer programming.
"We are evolving into a low-code/no-code environment, where operational end users will have the ability to develop their own apps based on their operational expertise," Suez's Sanchez says.
These platforms use visual and/or prebuilt microservices to build or tailor applications along with specific processes, Sanchez says. "This not only frees up IT resources, but it brings that design ability to the end user, exactly where it is needed," he says. "It's an exciting time because it will change the way everything gets made."
As Suez builds out its no-code/low-code approach, the first thing it needs to do is identify areas in the business that have the largest need for flexibility. "Where do we have the best opportunity to implement a no-code/low-code approach?" Sanchez says. "What areas have the largest need for customization?"
Using tools such as value stream mapping to analyze and identify processes that are high touch or require significant levels of Excel manipulation will help identify areas of opportunities, Sanchez says.
From there, the company will select the critical set of stakeholders. "These individuals do not need to have a coding mindset, but rather an operational one," Sanchez says. "While you may think standard logic or STEM-based skills are most important, it is actually the soft skills, like prioritizing, resiliency and empathy, that can build credibility as end users shape solutions impacting multiple teams."
The main point is to build the right combination of end users that represent a cross-functional and diverse viewpoint, Sanchez says. "Diversity is very important. Each person consumes and validates information differently, and a lot of technology is about information exchange and deployment," he says.
Suez will also need to understand how to deploy tools and what type of governance and structured format is needed to ensure success. "Deploying this type of tool requires a change in mindset among end users and a true understanding of agile development ethos," Sanchez says. "Define a minimum viable product and continuously change to improve. These tools are intuitive, interactive and offer a 'Lego approach' to building solutions."
Lastly, it's important to build a "health metric" with the platform to create the key performance indicators measuring the adoption and usage rate of the application developed. "This will be a key input into the overall governance, allowing us to identify pockets of strong adoption and areas where we need to deliver more support from the subject matter experts," Sanchez says.
Build a center of excellence
Centers of excellence are teams or shared entities that provide leadership, best practices, research, and support for a focus area, such as digital transformation. They provide an opportunity to involve end users in emerging projects.
Lawson Products, an industrial distributor of maintenance and repair products, set out to improve the speed and efficiency of an important service offering for its most valued customers — the ability to source unique maintenance, repair, and operations (MRO) items that aren't available in its regular offering.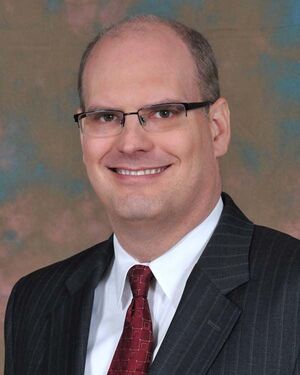 "The process has never been as fast or efficient as we would have liked," says Kevin Hoople, CIO. Because these items are not in Lawson's systems at the outset, it involves numerous steps to collect the request, capture the sourcing research, load the necessary data into the company's product information management and enterprise resource planning (ERP) systems, and make items available in the sales ordering system.
"This project involved using SAP Fiori and SAP Workflow software to facilitate the human-to-machine, machine-to-machine, and machine-to-human communication," Hoople says.
To advance the project, Lawson leveraged its center of excellence. "In addition to the typical roles in IT such as business analysts, software developers, etc., we also have roles for non-IT members of our center of excellence," Hoople says. "This includes process owners who play a key role in prioritizing IT projects and assigning non-IT resources to assist with the projects."
Process owners are typically tech-savvy subject matter experts who understand the user impact of design decisions and are best positioned to perform user acceptance testing and training, Hoople says.
"In this project example many functional areas were impacted, so we relied not only on the IT team and [center of excellence] members from the 'specials' group, but we also pulled in process leads from other areas and ensured that process owners in those areas were in the loop," Hoople says. The project was completed successfully. "We are now faster at responding to customer requests," and sales representatives have improved visibility into the status of requests, he says.
Create an 'accelerator' group
End users not only can play an advisory role in developing new digital solutions; they can be the instigators of innovation and/or test out new ideas.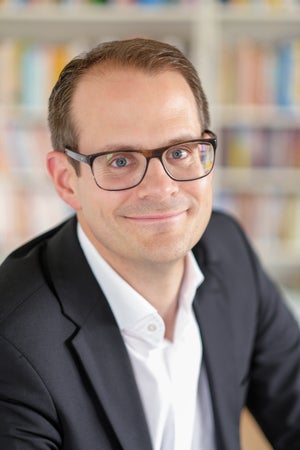 "I call this the spaghetti principle and it can be leveraged in digital transformation," says Lars Sudmann, a management consultant focused on transformation issues, referencing the saying about throwing spaghetti against the wall to see what sticks — as a way to describe the process of testing new ideas.
"The market is the 'wall' on which they throw their new ideas," Sudmann says. "In order to proactively leverage the principle, I recommend that a certain enthusiastic group of explorers need to be identified. It is part of their job to test out things and new digital technologies, and by this they become part of the transformation."
This group can also be part of a champion or accelerator group, Sudmann says. "Instead of a top-down push of the programs, you have the end-user champions share their journey," he says. "Instead of only top-down communications and theoretical examples of the effects of digital transformation, be sure to collect and share real-life success stories inside the organization. Collect true end-user successes and then invest in great storytelling skills to truly convey those authentically to the broader organization."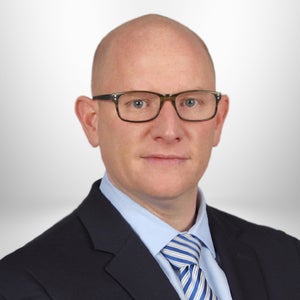 At global consultancy ICF, which helps clients with digital transformations and is itself updating systems to modernize its IT environment, involving end users in innovative projects is vital.
"During transformation efforts, we run experiments to validate our initial assumptions based on user feedback," says Kyle Tuberson, CTO. "Even after implementing quick wins, or scalable prototypes that showcase early successes and add value, we return to users for thorough testing, feedback, and observations. This [enables] us to collect data to further tailor solutions and remain on the right path."