CIO Middle East is proud to introduce the first CIO50 Middle East awards, recognising the top 50 senior technology executives driving innovation, strengthening resiliency, and influencing rapid change in the region.
Reflecting IDG's increasing commitment to the region, the CIO50 Middle East awards are aligned with a global awards programme and viewed as a mark of excellence within the enterprise.
The CIO50 Middle East awards this year were judged based on three core pillars — innovation, leadership, and resiliency — and honour transformational, inspiring, and enduring CIOs at both in-country and regional levels in the Middle East.
We received more than 80 submissions from the UAE, Saudi Arabia, Oman, Bahrain and Qatar in a record-breaking year for the awards programme. Winners were unveiled during a celebration ceremony hosted virtually and attended by more than 400 technology executives from across the region.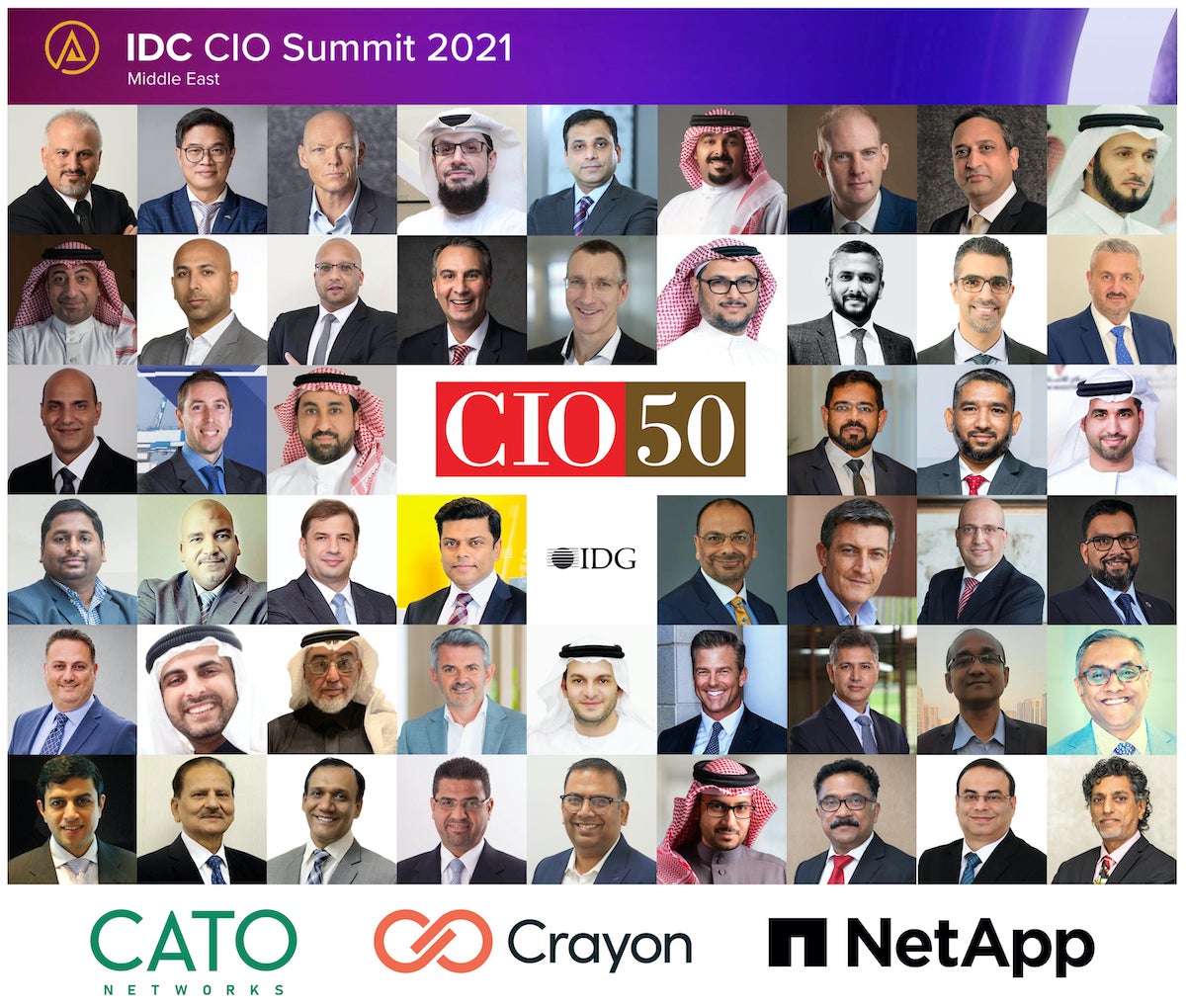 Abu Dhabi Airport's Barton takes top honours
The top-ranked technology leader in 2021 is John Barton, CIO and CDO of Abu Dhabi Airport. Barton and his team are leading a digital-first agenda, enabling Abu Dhabi Airport's digital transformation journey while supporting the efficient and profitable operation of their International and regional airports and associated businesses across UAE.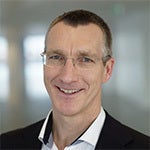 During the COVID-19 pandemic, Barton and his team led several initiatives that not only responded to immediate needs but also made fundamental changes to the organisation's operations. A major project involved AI technology that was implemented across airport operations to optimise passenger movement and avoid crowding.
The AI system assesses the capacity of the airport at any given moment based on known flights and booked passengers and by using footage and data from cameras and sensors. It calculates when passengers are due to arrive and, to avoid crowded halls, can advise airport staff how many check-in desks, security lanes, immigration counters, and retail kiosks to have open at any given time. The technology was introduced to enable social distancing but has helped Abu Dhabi International Airport optimise queue control to enhance the passenger experience.
Another major project was focused on developing a community app: the "ONE" App. It enables coordination and facilitates the management of the airport, for example allowing airport personnel to issue and receive alerts for a variety of issues, including changes in departure gates or tasks relating to the runway.
The top 10 CIO50 Middle East awardees
The other Top 10 awards went to, in order:
Osama Alswailem, CIO at King Faisal Specialist Hospital.
Ahmad Yahya, CIO at American Hospital Dubai.
Khrisnan Gopi, Chief Disruption Officer at GEMS Education.
Arturo García, Chief Automation Officer at Abu Dhabi Terminals.
Praveen Sashi, Senior Director of IT & Logistics, Regional Head of Digitalisation at DHL Express.
Yahyah Pandor, CIO at Fine Hygienic Holding.
Jason Roos, CIO at KAUST University.
Yuri Misnik, CIO at First Abu Dhabi Bank.
Damian O'Gara, IT manager at Kentech Group.
The complete list of CIO50 awards winners, along with brief profiles of their work, can be found on this page.
Technology leadership in numbers and words
Leaders of the CIO50 Middle East award winners collectively hold responsibility for more than 40,000 IT employees across the Middle East, averaging more than 500 staff members per organisation. The list covers a range of technology positions, spanning CIO, CISO, CTO, and CDO, in addition to transformation, business, and executive roles across five countries: UAE, Saudi Arabia, Qatar, Oman and Bahrain
More than 15 industry sectors were represented, including financial services, healthcare, insurance, banking, real estate, telecommunications, aviation, government, transport, utilities, and trade unions.
Despite the challenges of COVID-19, technology leaders remained resilient and pressed ahead with change-agent activities, evident through a transition away from being merely custodians of the IT department to entrepreneurs driving new ideas and strategies.
The CIO50 Middle East awardee list highlights technology executives focused on creation and development, building first-to-market projects capable of overcoming the pandemic and setting the business up for future growth.
The CIO50 Middle East awards criteria
The 2021 CIO50 Middle East awards were judged on three core pillars: innovation, leadership, and resiliency.
Under the innovation pillar, nominees were asked to describe the technology innovations introduced over the past two years that have changed how the business operates.
Under the leadership pillar, nominees outlined the ways in which they collaborated and influenced the organisation and its leadership team.
Under the resiliency pillar, CIOs were recognised for ensuring continuity of operations and systems during the early phase of the COVID-19 pandemic, before kick-starting efforts to reposition for growth during such a challenging and unpredictable period.
Open to the top technology leader in an organisation—the person with the overall responsibility and control of the IT vision and direction of a company—the CIO50 Middle East awards acknowledged CIOs who operate at the forefront of decision-making to drive strategic change through technology.
Specifically, the CIO50 Middle East awards sought to determine:
Technology innovations that changed how an organisation operates.
Why innovations were unique in the marketplace.
How executives collaborated and influenced their organisations and leadership teams.
The role technology played in helping organisations achieve their objectives.
All entries were reviewed by a select and independent CIO50 Middle East judging panel formed by: James Henderson, editorial director at CIO ASEAN; Shumon Zaman, CIO at Ali & Sons; Nasser Alawad, ex-CIO at Sidra Medicine; Marc Ferranti, CIO regional executive editor and editor in chief, IDG News Service; Nagia El-Mary, country manager at IDC Egypt; Barbara Simon, managing director at IDG New Zealand; and Yogesh Gupta, editorial director at CIO India. The judges rated each section of the questionnaire to determine the final list. The most powerful nominations provided real-world examples of how technology and digital-transformation leaders are successfully providing value to organisations, driving innovation and leading teams.
IDG congratulates all 2021 CIO50 Middle East nominees and finalists!