Business intelligence (BI) platforms are evolving. By adding artificial intelligence and machine learning, companies are transforming data dashboards and business analytics into more comprehensive decision support platforms. This movement toward "decision intelligence" sees its sophisticated mix of tools increasingly embedded into enterprise workflows, when and where decision-makers need them most.
"Decision intelligence is the ability of the enterprise to process large amounts of data to make decisions," says Nicole France, analyst at Constellation Research. "It's the same thing that business intelligence was going to do, but accessible throughout the enterprise."
Some of the most visible examples of decision intelligence in action are recommendation engines, which use analytics to predict which products consumers would find most appropriate, or which movies they should watch next. Tools such as these provide context and pertinent options to help people make better decisions, France says, adding that the dashboards and analytics of traditional BI tools are still valuable, but decision intelligence is more accessible and relevant.
"For people on the front lines, context matters," she says. "And there's a degree of complexity that's difficult to get right. The goal is to present things in a clear, easy to understand way, so people can understand some complex analysis, and make a decision quickly."
The case for decision intelligence
The COVID-19 pandemic has accelerated digital transformations in nearly every sector of the global economy — and AI is increasingly at the heart of this. More than 95% of companies surveyed by 451 Research, consider AI to be important for digital transformation — and 65% say it is very important.
According to the survey, which was released in late January, AI adoption rose 9 percentage points last year in the U.S. compared to the previous year, with only 28% of companies saying they slowed down AI initiatives as a result of pandemic.
And a key field where AI is catching on is in data and analytics. According to a 2021 survey of software developers and IT leaders by RealBI, 41% of companies saw an increase in requests for access to data and analytics, with one of the top reasons being to enable users to make data-driven decisions. Moreover, the survey showed increased interest in embedding machine learning into analytics software or dashboards, with nearly 16% planning to add the technology in the near future, over the 6% of companies that currently do.
Such as addition of AI or machine learning to a business intelligence platform enables it to evolve into a decision intelligence platform by providing context, predictions, and recommendations when and where the decision maker needs them.
According to Gartner, more than a third of large organizations will have analysts practicing decision intelligence by 2023.
The research firm defines "decision intelligence" as a framework that enables data and analytics leaders to design decision models and processes in the context of business outcomes and behavior. In practice, this means decision intelligence uses analytics to help employees, customers, or business partners make decisions by offering them data, analysis, and predictions when they need it, and where they need it.
As decision intelligence becomes a core part of business processes, decisions get made faster, easier, and less expensively than before.
Cutting down lines at the California DMV
Not only can decision intelligence help employees make better decisions, it can help them make decisions faster. The latter is particularly important when people are waiting in line at the Department of Motor Vehicles (DMV), risking catching a deadly disease each minute they're there.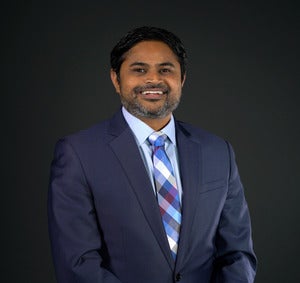 "In my world, decision intelligence is not just analytics and insights, but being able to make decisions," says Ajay Gupta, California DMV's chief digital transformation officer. "We use AI in our day-to-day work where it's not just telling you what you need to do and you go do it, but it's helping you make decisions like another human would."
The agency began implementing intelligent document processing right around the time the pandemic hit, he says. It allowed customers to upload documents and find out whether there was anything they were missing before they arrived at the DMV. Digital transformation platform vendor ABBYY helped the DMV with the project, with additional work done by consulting firm User Friendly Consulting.
"There is some mining involved with computer vision," Gupta says. "And the AI is making decisions based on historical data and the training we have provided." The platform reduces the need for people to leave and come back later with the right documents, he says. "And it reduced the time of the transaction because there was less processing that had to be done at the window."
For example, there's a federal push to upgrade drivers' licenses to the new Real ID format, which will make it easier for people to fly domestically. As a result, many California residents have needed to come in to the DMV to get new licenses. By adding AI functionality and the ability to upload documents ahead of time, California DMV has reduced in-person transaction time from 27 minutes per person to around 10 minutes.
That helped a lot during the pandemic, Gupta adds. "The less time you spend in a crowded facility, the less changes of exposure." Plus, without documents being passed back and forth, there was less opportunity for the virus to be passed along on paper surfaces.
A chatbot also helps answer basic questions from both DMV customers and employees alike, he says. "One thing we're exploring now is to use that to train the technicians just-in-time."
Injecting decision intelligence
California DMV is also planning on using AI for scheduling. With around 10,000 employees working at home, in field offices, and at headquarters, it can be tricky to ensure shifts are covered with enough personnel at each branch.
Today, data scientists at the DMV perform the analytics for this, providing recommendations to regional managers and office managers. But the agency is now evaluating platforms to embed the decision intelligence into systems used by non data scientist employees and is expecting to make its final vendor choice this year.
"With new tools, that will be federated out," Gupta says, and integrated with the workflow systems. "It's all going to be part of an easy-to-use interface, using out-of-the-box products specifically designed to have a nice user experience. It will create an augmented decision-making process for employees."
The final decision will be up to the humans, he says. "It presents options, creates calendars that can be changed, creates the optimum baseline schedule, and the actual trigger is pulled by managers."
The tools that the DMV is currently evaluating to do this include the ability to inject street traffic data. The agency's website already includes foot traffic information, to help customers decide what day and time to come in. The information is also used to schedule work shifts.
"But in the Bay Area and Los Angeles, the traffic and the parking create a lot of disruptions around the field offices, so we're looking at ingesting that data that would help us do this optimization," Gupta says.
The DMV is also looking to machine learning to help internal investigators identify waste and abuse within and outside the organization. "Our objective is to get to a human-aided decision intelligence model complete with a feed from our investigators, behavioral scientists, and data officers," he says.
COVID-19 accelerated the agency's transformation timelines, he says, but the DMV was already heading in that direction.
"We have been able to make good use of this crisis to help our customers with AI and RPA and ML. I hope we can continue to momentum. I hope COVID goes away — and fast — but that what we've done stays," Gupta says.
Other use cases for decision intelligence
Cybersecurity is an area where people have to make decisions based on vast amounts of fast-moving data with much potential risk for their companies. Here, AI and ML can play a role in helping security analysts make better decisions, as networking company Cato Networks shows.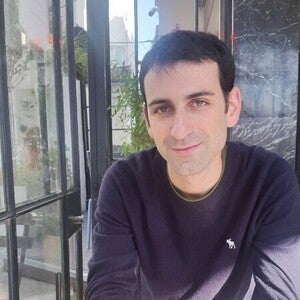 "We use AI and ML intensively for a bunch of activities at Cato," says Avidan Avraham, the company's research team leader. "For example, we built a reputation model that uses all information we have about a domain or IP address. Based on internal network data and open source intelligence data, it predicts the likelihood it can be malicious."
That means that threat hunting analysts can prioritize their investigations, he says.
Cato built its own technology to do this, using Amazon Elastic MapReduce to train its models. The company has been using the system for over a year now, Avraham says, with good results and a low rate of false positives. "It is embedded in our analysts' workflow," he says. "Before we built this technology, we used to do the analysis manually so, obviously, it is a much faster process now."
Decision intelligence can also help companies be more consistent. Take, for example, a bank officer making a loan approval decision.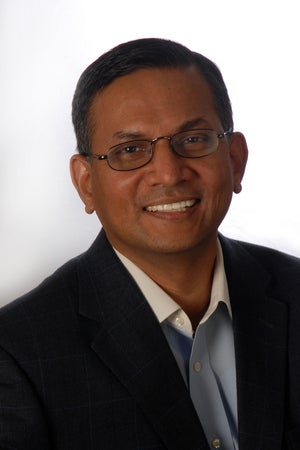 "What happens in many cases when individuals are involved is that every individual has a different background," says Anand Rao, partner and global AI leader at PricewaterhouseCoopers.
There are ways companies try to achieve consistency, such as with training, but external factors still come into a play. If a loan officer is having a bad day, for example. Here, decision intelligence tools can provide context and recommendations to help create more consistency in business processes.
Applications of decision intelligence in other enterprise domains, including customer relationship management and sales tools, are growing as well — and not surprisingly, given the promise of pairing human intelligence with AI to augment the decision-making process.