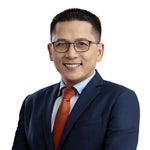 When Dennis Omila walked through the doors of UnionBank of the Philippines as the new CIO, employee eyes fixed squarely on an executive who wasn't a banker nor had any financial services experience to draw on.
Instead, the leader tasked with driving a wide-ranging digital transformation agenda was an entrepreneur of 10 years and an expert in the field of telecommunications through Globe Telecom. "I had a very different DNA and perspective," recalled Omila, looking back to the early days of his role in November 2016.
Since Omila took on the UnionBank CIO role, "we have changed the playing field from who's got the most branches and ATMs to refine that space and ensure digital and online transactions accelerate."
Self-transformation and changing mindsets
Upon commencing his role, Omila kick-started a strategy to create "harmonising leaders" across the organisation, understanding the benefits of balancing internal experience with new external perspective. "Real innovation begins with self-transformation," he advised. "Our competitors can buy whatever technology we buy but what they cannot copy or buy is our culture and our people."
In a bid to challenge existing mindsets, Omila—who holds the official title of CIO and Group Head of Operations and Shared Services—introduced 'The CIO Game'. The mechanics were simple: Business leaders must think like the new CIO of UnionBank and present a first 100-day plan to the board. The straightforward process garnered an in-depth analysis of the key pressing concerns across the organisation, in addition to triggering a wave of innovation across all areas of the business.
Second, the business was tasked with delivering one 'wow' experience within a month, judged by Omila. With scorecards posted on office walls for the company to track progress, the aim of the exercise was to demonstrate that speed is not equal to quality, emphasising the importance of truly innovating with customer and employee experience at the centre, not time-to-market.
Reimagining banking as a hybrid entity
With such foundations in place, during the past three years UnionBank has pursued reinvention to transform how customers bank, which is evident through its disruption of several traditional experiences such as branches, self-service, online, chatbots, and relationship managers.
In spearheading digital efforts, Omila is aligned to the belief that the physical bank branch will not go away, rather evolve from a space which simply processes transactions to a venue for digital channel onboarding, self-service banking, advisory conversations, and interactive experiences.
Thus the launch of a reimagined brick-and-mortar space in the form of The Ark almost three years ago, reaching the 50 mark by October 2020. "The Ark is the transformation of space, people, and process," Omila said.
Transactions are encoded in a digital transaction portal via tablets and queued to branch ambassadors electronically, with confirmed transactions sent via email or SMS depending on customer preference. In reducing account opening times from an average of one hour to 15 minutes, the concept is complemented by Eve, a robotic branch ambassador deployed in four Ark branches. "Eve is designed to promote and educate customers on the use of queuing system, self-service machines, and UnionBank Online, our online banking website and mobile application," Omila said.
Despite the success to date, Omila was quick to acknowledge the more foundational changes required to realise UnionBank's digital vision. More recently, and while disrupting front-facing offerings to transform traditional banking channels, the organisation concentrated on work below the iceberg tip. Internally, Omila's team redesigned and reengineered more than 800 process families, deploying automation alongside 20 digital chatbots to transform audit, compliance, risk, HR, and legal teams.
"These things are not visible to the public eye but are essential," he said. "While there's a push for innovation and agility, it's also important to provide stability. For the company as a whole, we embraced a dual transformation strategy of strengthening today while creating tomorrow."
Prioritising financial inclusion
For Omila—ranked No. 7 in the CIO50 ASEAN 2020 awards—a deeper purpose lies behind UnionBank's digital transformation efforts, shaped by a boardroom focus on achieving financial and prosperity inclusion.
Such focus stemmed from the realisation that while the Filipino economy had been increasing at about 6% annually before the pandemic, such steady growth had failed to trickle down to the masses.
In response, the bank is now aligned to an ambitious moon-shot goal to serve 50 million clients and 1 million small to medium enterprise customers, committing to financially supporting not just leading corporations and rich individuals but the wider Filipino community, known as Kababayan. "We knew that this wouldn't be possible without technology and innovation," Omila said. "Our approach to digital transformation is that 'no one gets left behind'."
While already under way before the COVID-19 pandemic, UnionBank's commitment to inclusion was tested at the height of the pandemic as a population of almost 110 million—spanned across the Luzon, Visayas, and Mindanao regions plus countless islands—struggled to access cash-out services when sending money to family and friends.
To overcome this challenge, UnionBank rolled out two key solutions in the form of digital account opening, which allowed people to open an account within minutes without visiting branches, and mobile cheque deposit, which enabled people to deposit cheques by simply taking a picture via the mobile app. "During the pandemic, we were the only local bank with such capabilities," Omila said. "We created this service within two weeks to serve the Filipino people. "Now, people can open an account, deposit a cheque, and transfer money from their homes which is important because we wanted to ensure individuals remained safe without losing the ability to access critical financial services."
To complement the digital advancements, UnionBank also rolled out its Branch on Wheels kiosks to overcome varying levels of lockdown measures across the country. Operating as a fully fledged digital service, the country's first 5G mobile banking kiosk allowed individuals to access increased bandwidth and connectivity to withdraw money and perform banking transactions.
The offering was used during the deployment of the government's social amelioration program to help the poorest communities affected by the pandemic, with UnionBank also participating in the process of crediting and distribution.
Navigating COVID-19
With more than 55 million citizens quarantined on the island of Luzon, the Philippines was placed under a 'state of calamity' in mid-March 2020, triggering a sharp and severe rise in COVID-19 cases.
While not unfamiliar with acting on emergency government measures—evident through six typhoons hitting the nation during 2020 alone—mandated lockdown measures triggered a ripple effect on individuals, businesses, and the economy. Before financial inclusion could be achieved, business continuity was paramount.
From an organisational standpoint, CIOs were placed at the centre of survival efforts, tasked with creating both short-term and long-term actions to increase resilience and prepare for future.
Fortunately for UnionBank, preparation was already under way to embrace digital, mobility, and agility. With landlines already removed, employees synced up with mobile phones and data plans, and VPN connectivity was installed to access banking systems. As a result, "we were able not just to work from home, we ran the bank from home," Omila recalled. "We ran payroll crediting, card distribution, SWIFT transactions, and more from the comfort of our homes, supported by endpoint security in our devices. We also developed our own contact-tracing app within the space of one to two weeks."
A big change in the approach to data centres
The shift was also aided by UnionBank moving its data centre capabilities outside of company offices to managed data centre providers, removing the risk of inaccessibility should buildings be locked down due to infection. "We already moved to an active-active configuration for our data centres," Omila said. "We also had a triangulated backbone with dual fibre configuration, meaning we can survive even a dual fibre cut."
This is in addition to running a virtualised private cloud environment which allows the business to add capacity without physical server or hardware provisioning. The pre-pandemic move formed part of UnionBank's cloud transformation program, underpinned by a desire to no longer internally run data centre operations while pressing ahead with private cloud Implementation.
"Will this be more cost-efficient? The answer is absolutely," Omila said. "We only pay for what we use, whereas in the old model we paid for large infrastructure even if only utilised a low percentage of the capacity. The licenses are also flexible, meaning we do not need to buy in bulk."
The change in data centre stragey has also changed the staffing, he said. "In the current operating model, we have various roles for each domain such as system, network, database, and security administrators. But now we only have a cloud administrator performing all roles. The ratio in the old model was one administrator to 40 servers, whereas in the cloud we can do one to 100, rising to 250."
With the program now "full steam ahead"—validated by the bank's nimble response to COVID-19—Omila cautioned against complacency at the Philippines gradually enters the recovery phase. "What got us here will not take us to where we want to be," he said. "The rate of scale and acceleration is the issue. And for us to address this, we need to move from scale to hyperscale and a hybrid public cloud infrastructure."
But before you can run, you have to be able to walk. Omila sees the efforts thus far as learning to walk in the digital world. Now it's time to run. "Why did we not do this earlier? We cannot jump right into it, and [instead] must complete the first infrastructure evolution to private cloud. Given that we are already 97% on private cloud, we can now pursue this."