Technology titans must continue to evolve, or risk being relegated to the scrap heap of history. IBM doesn't plan on joining the tech mastodons anytime soon.
The company, whose knack for surviving tech disruptions makes it hard to root against, has simplified its go-to-market strategy to make it easier for customers and partners, winnowing its sales segments from dozens to two channels. The moves, initiated by CEO Arvind Krishna less than a year into his tenure, are designed to streamline the company's approach to selling hybrid cloud services and artificial intelligence software. Both are viewed as critical for transforming businesses in the digital era.
"IBM has historically not been the easiest company to buy from," says IDC analyst Bob Parker.
IBM had long relied on augmenting sales around its numerous hardware and software products with services. For years, CIOs joked (or complained) about IBM backing up a Brink's truck to a customer's headquarters, unloading its consultants, and sending a multimillion-dollar invoice, leaving IT leaders wondering what they paid for.
But, as Parker notes, companies have embraced the seismic shift away from hardware and software hosted on-premises to software-as-a-service (SaaS) subscriptions, as well as infrastructure as a service (IaaS), in which compute power is purchased as a utility over the internet. By its own admission, IBM was slow to embrace these shifts and suffered years of sluggish sales, as Amazon Web Services, Microsoft, Google, Salesforce.com, and several other vendors of cloud services raced ahead.
Many companies, wary of entrusting all of their data and compute infrastructure to vendors, blend public and private clouds. This hybrid cloud market is one that IBM is increasingly well-heeled to serve, thanks to its 2019 acquisition of Red Hat, which produces software to manage such systems.
"We are remaking ourselves as a technology company led by software," says Steve Cowley, IBM's chief revenue officer, who has been helping to drive the go-to-market transformation.
Ruthless simplification
The seeds for this shift were sown not long after Krishna took the reins as CEO in April. In October, Krishna unveiled plans to spin off the managed infrastructure services unit of IBM's Global Technology Services division, which helps enterprises modernize their IT systems, into a new public company dubbed NewCo. As Krishna explained it, "Now is the right time to create two market-leading companies focused on what they do best. IBM will focus on its open hybrid cloud platform and AI capabilities."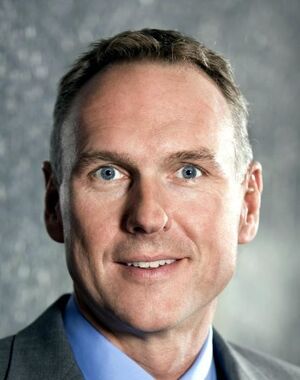 Historically, IBM sold vertical stacks of hardware, software, technology, and consulting services, with each business taking its own approach to the market while segmenting clients into tiers, serviced by disparate teams. As a result, IBM spent an inordinate amount of time integrating the various components in front of the customer, an approach that Cowley says was "complicated" for customers.
This approach — created for a time when most software was acquired after drawn-out purchase requests and hosted on-premises — also does not mesh well with SaaS and cloud subscription models, in which recurring billing has reshaped IT budgets for operational expenditures versus large capital outlays upfront. "IBM's sales structure was not conducive to responding in that fashion," Parker says.
IBM revealed how it planned to facilitate this shift in January, introducing a new go-to-market plan.
The strategy buckets customers into two main segments. One channel includes 500 enterprises, most of them large, that leverage integrated solutions from IBM's broad portfolio; the other segment includes more than 130,000 businesses seeking specific products or services, Cowley says. As part of what Cowley calls a more contemporary approach to sales, IBM has delegated a single technical leader for each of its 20-plus geographic markets. Client success managers help customers, for instance, deploy virtual servers in hybrid clouds.
"It's much more of a 'let me come alongside you and show you rather than sitting on the other side of the table and telling you how to experience what we do,'" Cowley says. "We'd been slower at this than our competitors."
One offering gaining sway among customers such as Frito-Lay North America, Delta Airlines, and Audi UK is IBM's Garage, which teams together IBM programmers and other staff to build applications alongside clients in sprints. Delta, for one, is embracing the Garage's design-thinking practices while deploying its Cloud Paks to create cloud-native apps using virtual containers.
Cowley says the Garage approach is analogous to the "land and expand" practice popularized by SaaS startups, in which vendors find traction in HR or sales before infiltrating other business lines.
While such purchases may be driven by LOBs, it's incumbent on CIOs to provide governance for how these various tools mesh and are measured across the business, Parker says. With Red Hat, IBM is well positioned to provide these control planes, he adds.
On that score, Cowley admits the goal is to alter IBM's DNA to "look more like Red Hat" to customers, taking a subscription-based tack while promoting a more open culture in dealing with customers. This extends to partners as well, with IBM inking pacts with competitors such as Palantir Technologies, Adobe Systems, and MongoDB in recent months, part of Krishna's pledge to pump $1 billion into its partner ecosystem. Over the next three years, IBM expects to double sales of Red Hat.
IT leaders are taking notice
CIOs who once refused to consider IBM in a world that has shifted to software consumed via the internet and mobile devices are cautiously optimistic as they watch the company's moves.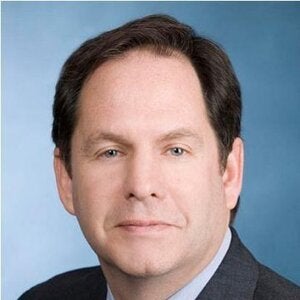 During his career as an IT leader, One Call CIO Mark Bilger, who worked at IBM from 1982 to 1997 in such roles as systems engineer and lab director, says that he had come to perceive IBM as too "sprawling in their go-to-market approach," often offering multiple account representatives to sell its solutions. A more focused IBM could provide more comprehensive systems for One Call, a provider of workman's compensation services, ultimately reducing its reliance on multiple vendors.
"They have very deep expertise in healthcare and insurance," Bilger says, noting that IBM innovations in machine learning, quantum computing, and other emerging technologies are promising. "What better company to advise us on implementation for future systems?"
Code42 CIO and CISO Jadee Hanson put it more succinctly: "They have to make this move to stay alive," says Hanson, whose security software company partners with IBM. She adds that having two main client segments is important because there are stark differences in how vendors must work with a modest-size company versus a Fortune 500 enterprise.
"It's about being easier to do business with the company; that's the expectation right now," Hanson says.
The bottom line
As it embarks on this strategic shift, IBM faces several challenges. Competitors are far ahead in cloud services, heaping pressure on IBM to make itself more appealing to technical talent, the market for which is already fierce. Positioning and optics matter.
To that end, IBM is battling the perception that it is the same old IBM. Recent moves suggest it's not, though getting traction with IT leaders accustomed to getting word-of-mouth references from peers pumped about the new class of popular vendors and startups remains a challenge.
"It takes time and I understand that and I am working hard on it," Cowley says.
Time will tell whether IBM will land on the right side of history. Just don't bet against it.