The pandemic will continue to influence IT budgets in the next 12 months in ways both large and small. Organizations will rely on technology to improve remote work infrastructure, expand digital transformation initiatives, and create or enhance a variety of customer services.
In particular, according to the 2021 State of the CIO survey of 812 IT leaders, IT shops will spend more on data and business analytics (39%), security and risk management (37%), cloud-based enterprise applications (32%), and customer experience technologies, including chatbots and mobile apps (30%).
To pay for it, worldwide IT spending is expected to bounce back from last year's pandemic-triggered contraction, increasing 6.2% this year over last year's 3.2% decline, according to a Gartner study released in January.
Tightening in 2020 saw most CIOs putting their dollars into only what was deemed mission-critical at the time. This year CIOs will need to balance the need for the "anywhere employee" with "everywhere/anytime customer access," says John-David Lovelock, Gartner distinguished research vice president.
Helping CIOs retain some budget for innovation will be "hyperautomation" — getting people out of as many processes as possible — and optimizing technology throughout the enterprise, he says.
Top 12 IT budget priorities
The pandemic has had significant impact in shaping IT spending this year. According to the State of the CIO survey, the three main business drivers for IT budgets this year are transforming existing business processes (36%), increasing cybersecurity protections (34%), and improving customer experience (33%).
CIOs are also earmarking IT budget toward projects aimed at increasing operational efficiency (32%), improving profitability (21%), and helping employees be more productive (19%). To fulfill these and other mandates, CIOs report the following technology initiatives garnering the most IT investment this year:
Data/business analytics: 39%
Security/risk management: 37%
Enterprise applications (cloud-based): 32%
Customer experience technologies: 30%
Machine learning/AI: 25%
Collaboration tools: 23%
Cloud migrations: 23%
Application/systems modernization: 22%
Infrastructure consolidation/virtualization: 19%
Network modernization: 18%
IT/OT convergence: 17%
Business process management/RPA: 17%
Work from home becoming more stable, secure, standardized
The big add-on for everyone in 2020 was remote work, Gartner's Lovelock says. Over a billion people are now working from home, compared to 300 million pre-pandemic. "That was a massive shift," often occurring in less than a week as businesses went into lockdown in a hurry, he says. Back then, enterprises focused on simply nailing the basics: Get the work-from-home setup in place, get it running and stabilized, and ensure reasonable bandwidth needs were met. Security was spotty at best.
Now, though, enterprises need to "industrialize" the remote-work situation, as Gartner terms it. "I can work at my kitchen table for a few months" with pretty much what's on hand, Lovelock says, "but if it's for a few years, it has to be the right setup."
This means that CIOs will need to move to a more standard, supportable, upgradable infrastructure. Instead of continuing to rely on a pastiche of employee-owned gadgets, more companies will issue company-standard tablets or laptops that include security software and all relevant and appropriate corporate tools, Lovelock says.
Gartner forecasts that global IT spending related to remote work will reach almost $333 billion this year, an increase of almost 5% over 2020. The company also expects the devices segment to grow by over 8% this year, compared to enterprise software's rebound of around 9%.
Remote work is likely one reason why 37% of CIO survey respondents said they will be spending more on security and risk management this year, and 23% will be increasing their spending on collaboration tools and platforms.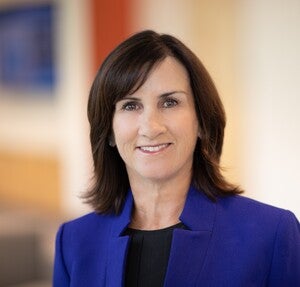 Jo Abernathy, CIO of Blue Cross Blue Shield of North Carolina, says, "We were already working on improving our collaboration tools and capabilities" pre-pandemic, "so we accelerated that a bit." This year the company is "staying the course," she explains.
Also, the organization's customers caused a "big pickup in the use of telemedicine. But we already had the technology offerings and medical policy in place to support it, so it remained a core, critical offering," she says.
Digital transformation continues apace
Another of last year's ongoing trends is the continued rush to digital transformation, with the result being "digital haves and have-nots," says Alex Kraus, vice president of Metis Strategy, a consultancy in Washington, DC. Organizations with more fully powered digital capabilities have fared much better than those without, he says.
Gartner's Lovelock agrees that digital business will remain the "dominant technology trend" for much of this year, and projects with short payback periods will likely get more funding. "Digital business is now about survival; you won't be a business in 2022 if you don't get started. You don't have five years to put AI into supply chains," he says.
Companies that are only starting on this path will need to accelerate to keep up with, or catch up to, rivals that may have started earlier. "Everything is happening at the speed of COVID because it has to," Kraus explains. "The gap between technology and non-technology business operations has widened."
To fuel this, CIOs are increasingly turning to the cloud and eyeing chatbots and mobile apps aimed at improving customer experience, as State of the CIO survey respondents said they plan to spend more this year on cloud-based applications (32%), customer experience technologies (30%), and on migrating to the cloud in general (23%).
There's no going back
Customers now accustomed to online ordering, curbside pickup, and other conveniences will want to continue to use them even when the pandemic subsides, Kraus says. So even when, for instance, in-restaurant dining increases, these other options need to remain available and to continue to be improved.
Scoping out what customers want is clearly the domain of data and business analytics, which 39% of CIOs said they will spend more money on this year — the most of any category. Machine learning algorithms and artificial intelligence can also help, and 25% of CIOs are planning on increasing their investments in those technologies. Kraus has lately seen more chief data officers involved in high-level strategic planning meetings, presenting various scenarios based on both historical data and AI-driven predictions.
A byproduct of digital transformation and the pandemic has been the push to roll out new systems in record time. Kraus worked with a company that had planned a one-year timeline to implement the Zoom conferencing system. "We wound up doing it in two weeks" because of the lockdown, he explains.
And while it worked, "this set new expectations and standards" for both in-house and external customers, Kraus said. This puts increasing pressure on the IT group to deliver quickly, using the minimum viable product (MVP) method of development, and the only way to do that is to use agile approaches, "to be able to pivot" whenever business conditions demand.
IT funding models are changing
Companies are generally investing in IT based on their expectations for bottom-line growth this year, not on how well or poorly things went last year, Gartner's Lovelock says.
Still, some CIOs remain guarded about budget issues. "Because we're a medical insurance company, there's still uncertainty" about how many people will seek elective care, or care that's not time-sensitive, BCBSNC's Abernathy says.
"We saw a drop-off last spring, then somewhat of a rebound in the summer, then a huge utilization jump in December and January," she adds. "So we ultimately believe things will level out, but we are cautious."
More broadly, though, digital business is causing IT to be recognized as "what the entire business does," Lovelock says, not just a support function that's been viewed for decades as merely a cost of doing business.
"We're starting to see this happen in companies that have finished their digital business journey," Lovelock says. The notion of "how digital is your value proposition" is going to become an increasingly important corporate KPI.
For some, pandemic-caused budget overrun leaves little for this year
Not everyone will be able to spend more on IT this year.
Pre-COVID, St. John's College, a small liberal-arts college in Annapolis, Md., saw its primary competitive edge as small-group, in-person learning with plenty of instructor attention. Classroom scheduling and many other tasks were all handled manually.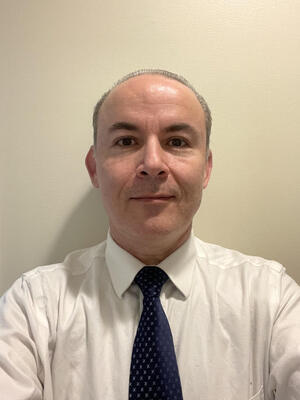 "We love to touch a book and discuss across the table," says Mahmet Gorgulu, the college's CIO. But that all "changed overnight," he says.
Within 10 days of the school closing due to lockdown, the IT staff bought and outfitted 26 laptops for staff and tutors, which included loading up two giant carts at the local Best Buy to get the gear required in a hurry, then sent them around the country. "We grabbed whatever we could lay our hands on," Gorgulu explains.
They also had to do a full, immediate rollout of Microsoft Teams software so students could defend their senior papers remotely, and do so in time to graduate. Remote learning required major changes for both students and teachers, as well as an entire new infrastructure to support it, and "there's been a lot of resistance," Gorgulu says, given the school's history and traditions.
With all the systems and software they had to put in place to accommodate the changes, his IT budget was pretty much blown to bits. And although he got what he needed at the time, that means this year "my budget is completely off, in the red." Gorgulu's planned $90,000 replacement of a 31-year-old PBX is on hold, and he wishes he had a better handle on the various data silos that exist in different campus systems, so he could integrate them and make more data more widely available.
It's not all bad news, however. Security is now the "top priority" after the college got hit "multiple times and came close to losing money," Gorgulu says. That includes new training for students, staff, and faculty — and any outsiders willing to pay for it.
They're also implementing more self-serve systems to, for instance, address the 40% of help desk queries related to password resets or answer straightforward questions like how to add new participants to a Teams meeting. And they're transitioning to cloud-based software.
"It is interesting," Gorgulu says. "It's a constant struggle right now because we weren't prepared for it. But we've changed the entire way we do things."