Lety Nettles believes she has a formula for building strong, diverse product teams. Soon she'll get to put her approach to the test.
Nettles, the CIO of innovation and busines products at financial technology firm LPL Financial, is forming "mentoring circles," in which leaders coach up employees from underrepresented groups in the company's Austin, Texas-based innovation lab.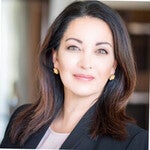 Nettles is still working out the mechanics, but she expects to start with women, who will apply different techniques and tools when collaborating in their product teams and come back to the mentoring circle to share their stories. This may help mitigate issues that arise when female employees struggle to contribute in product teams. Often, it's not that the employees can't do the work but that they feel as though they don't have a voice on a team in which they feel like an outsider, Nettles says. It's incumbent on the mentors to unpack causality and help underrepresented employees be seen by the rest of the group.
"People of color and women want to be listened to and be safe," says Nettles, a Hispanic woman of Mexican heritage, who credits her former boss Karenann Terrell with mentoring her when the two worked in IT leadership roles at Walmart.
Different paths to D&I
Being seen and heard are two critical components in the diversity and inclusion (D&I) matrix. Most D&I efforts stumble when leaders hire employees from Black, Hispanic, LGBTQ+ and other underrepresented groups without listening to them and ensuring they feel as though they belong.
Even in the face of such challenges, CIO remain committed to D&I initiatives. Seventy-two percent of 812 CIOs surveyed say they are prioritizing D&I during the IT hiring process. Moreover, 77% believe innovation increases if D&I is embedded in their tech teams, according to IDG's 2021 State of the CIO report.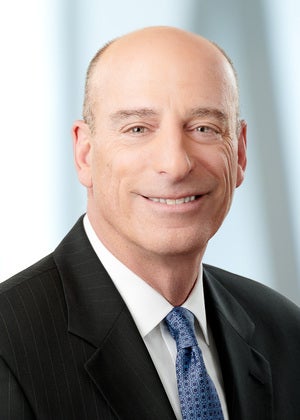 At Lincoln Financial Group, each business-line leader has formed teams to work with the company's D&I office. Like most large organizations, Lincoln sponsors business resource groups focused on mentoring women and people of color.
But civil unrest sparked by the death of George Floyd at the hands of a Minneapolis policeman in 2020 galvanized Lincoln, elevating its racial equity efforts to the board and executive leadership level, CIO Ken Solon tells CIO.com. The company convened town hall meetings, inviting Black executives to discuss their own personal and professional experiences with racial injustice. The conversations were raw and emotional, and at times uncomfortable, says Solon, a white male.
Led by CEO Dennis Glass and the board, Lincoln in September unveiled a sustained action plan pursuing racial equity in corporate business and talent practices, including leadership compensation and community support. Among the pledges: growing minority representation at the officer level by 50% over the next three years, with a special focus on the Black officer population. "It's such a top of mind and critical area of focus," Solon says, of developing a talent pipeline for leadership positions.
Lincoln, which tracks overall representation of underrepresented groups, comprises 60% women and 22% people of color among its 11,000 employees. "We're all accountable" to do better, Solon says.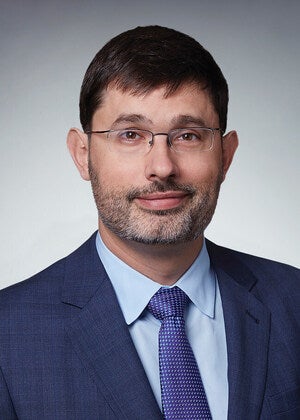 Financial services provider Northwestern Mutual pursues several D&I paths, says CIO Neal Sample. Last year, Northwestern launched its Sustained Action for Racial Equity task force, with more than 60 senior leaders focused on cultivating a culture of inclusion and respect and talent among other critical areas.
Northwestern also sponsors the Hi, Tech STEM outreach program in which it partners with elementary, middle, and high schools in Milwaukee that serve an average of more than 85% students of color to ensure they get exposed to tech. The company also partnered with GalaxE.Solutions to launch Outsource to Milwaukee, which provides nontraditional pathways into a tech career in underserved communities and is expected to create hundreds of new tech jobs in the city.
"We think it's important; not just the what, but the how and who does it with us," Sample says.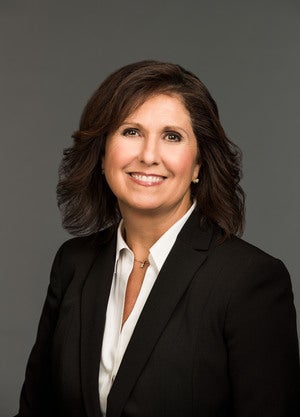 D&I efforts are personal to Jo-ann Olsovsky, who "heard every comment about women in the workforce," as she climbed the corporate technology ladder en route to becoming Salesforce.com CIO.
"I challenge my leaders to recruit and hire a diverse slate," says Olsovsky, whose mother hails from Cuba and whose father is from Jamaica. "It can't just be lip service; people have to feel welcome and valued."
And while Salesforce.com has made progress in D&I — its percentage of underrepresented minority hiring is up more than 40% through January from a year ago — it isn't where Salesforce.com would like it to be, Olsovsky allows.
'We have more work to do'
The ratio of corporate employees from underrepresented groups isn't where anyone would like it to be. More recently, D&I efforts have come under fire for amounting to "diversity theater," in which companies promote D&I initiatives that showcase good intentions, but when one analyzes the outcomes, including comparing statistics for hiring and promoting employees from underrepresented groups to the attrition numbers, corporate inertia is laid bare. In annual reports, HR pledges a fungible platitude along the lines of, "We still have more work to do." Or, "It isn't where we'd like it to be."
One challenge lies with the backwards approach most organizations take, says Erin Thomas, head of diversity, inclusion, and belonging (DIB) at Upwork, which helps independent professionals find work. Many companies tout diversity data points and bar charts without ensuring that people feel like they belong, Thomas says.
Companies often struggle to answer questions such as: Does this person fit with the company without feeling they have to give up meaningful aspects of themselves? Are they being included in critical corporate functions? Do they have a voice, and do they feel comfortable using it, with their managers and peers?
Thomas says that the collective answer to these questions is no, as the ever-revolving door of underrepresented employees tired of shape-shifting or code-switching suggests.
"There's an emotional tax to existing in a body that is not prototypical in business or society," says Thomas, who has a Ph.D in social psychology. "It's not a great look if people aren't around long enough to reap the benefits of a diverse team."
From inclusion to innovation
LPL endeavors to take a holistic approach to D&I efforts, which piqued Nettles' interest when she was mulling her next opportunity last year. She credits Amy Evins, CIO of advisory flexibility at LPL, with coaxing her to join the company.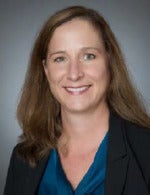 Evins also happens to oversee the company's women-in-tech group to cultivate the next generation of women tech leaders. Evins says she recently opened up the formerly women-only group to men to cultivate allyship. "Underrepresented groups need to be a part of tech because the more diverse we are at all levels, the better we are as an organization," Evins says.
On that score, if Nettles' approach to mentoring works as she intends, it will foster diversity of ideas that could lead to stronger innovation and boost LPL's digital transformation.
"The opportunity is to look at new models for mentoring," says Nettles, who hopes to hire 500 people to staff product teams this year.