At the height of the pandemic last summer, roadside assistance digital platform company Agero was in the midst of a competitive purchase that required massive migration of dozens of clients to Agero's platform. The task was complicated by a dispersed IT team who worked mostly from home but remained in constant contact through Slack.
When the purchase was completed in November, a post-mortem revealed that the IT team onboarded the clients "at a pace 14 times faster than we would have traditionally done," says Bernie Gracy, chief digital officer. COVID-19 "forced the team to reinvent and rethink work and what was synchronous versus what was asynchronous. We reinvented permanently how we did work." The company plans to keep the momentum going.
For most IT teams, 2020 focused on stability. 2021 is about repeatability and maintaining the performance improvements that emerged amid the turmoil.
IT leaders like National Life SVP and CIO Nimesh Mehta are asking, "How do we repeat what we did last year? Something that usually took nine to 12 months we completed in 23 days" because we didn't shoot for perfection. "The big question now is, How do you feel comfortable with not being perfect going forward?"
These IT leaders describe how they've built high-performing IT teams for the long haul out of the chaos of 2020.
Shorter chain of command with decision-making pushed down the ranks
Shorter chains of command are likely to continue after seeing the benefits during the pandemic.
"I think the hierarchy of academia has flattened" as a result of the pandemic, says Sue Workman, vice president and chief information officer at Case Western Reserve University. "We just need the people who we need" to accomplish a task, and not necessarily involve everyone in the organizational hierarchy.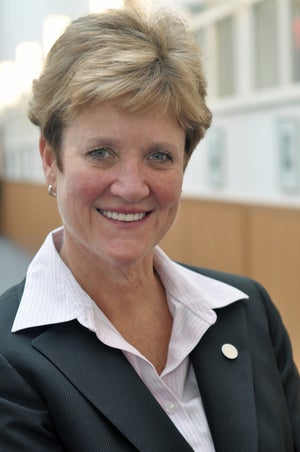 Her IT team, for example, created a dashboard and a workflow system for housing and caring for COVID-exposed students who had to isolate or quarantine. The app helps assign them a room, arrange meal delivery, alert advisors, and arrange for cleaning when a student is in quarantine, and for dismissal when that student is cleared for return. "We developed that in four weeks," Workman says. In normal times, "it probably would've taken three months."
A shorter chain of command and hierarchy "has made our university function at a very high level and move way more quickly than before," she says.
Agero has accelerated the use of smaller, more decentralized teams "to achieve clock speed," Gracy says. Groups of five to six usually include a front-end engineer, back-end engineer, DevOps specialist, architect, product owner, and Scrum master.
One of the groups developed and delivered a new roadside assistance offering from concept to full certification in 27 days, with 200 releases of code. "We leave it up to them to decide what to do to achieve their goals," Gracy says. "Leaders create context and vision, and teams feel the empowerment to not only do the work, but create how they'll doing the work."
Hyper communication is here to stay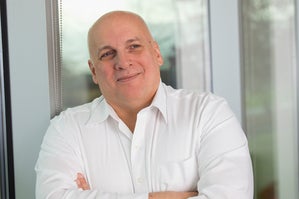 At Agero, instead of scheduling meetings and holding lengthy discussions, the team was able to speed work along by leveraging Zoom and, more often, Slack to pose questions to the team when needed and get immediate responses. "You didn't have to build in the lag of waiting" for a meeting, Gracy says. IT teams will keep using these tools to communicate quickly and to speed projects along.
"Now post-COVID, people say we like the way we're working. How do we work in a hybrid environment now where we don't lose the efficiencies that we've gained?" Gracy says. "It's really top of mind in our return-to-work planning."
Widening knowledge, adaptability, and the art of storytelling
Workman credits the adaptability and commitment of her IT team for helping the university rise to the pandemic's challenges. "When this all hit, we didn't really get extra funding to deal with it, so we looked at what could we shift around. We asked for volunteers, and people put their hands up and helped in areas where they hadn't helped in before," such as Zoom support, she says. Going forward, Workman plans on harnessing this same adaptability to bring resources to where they're needed.
Workman is also now looking at robotic process automation and where it can be used to free up resources for higher-value work. "That has taken a step up in priority for us," she says.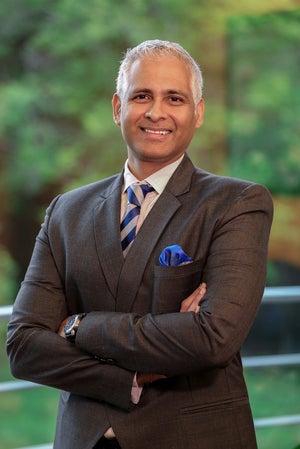 At National Life, Mehta is cultivating a higher-performing IT team by widening their knowledge of the business and teaching the art of storytelling.
"As a team, in 2021 the next step in repeatable performance is deep and wide leaders; deep in that they understand their topic really well, but wide in that you can connect the dots across the outside," Mehta says.
Today's high-performing teams also have an entrepreneurial mindset but an enterprise headset, he says. "It takes intuition and system thinking. Creating new solutions that can scale means we have to be willing to try new things like entrepreneurs but build with affordability and durability. We have to make sure it not only works but also lasts as the company grows over five-plus years," Mehta says.
High-performing IT teams also communicate well as business leaders. "The biggest thing we're doing from a learning perspective is the art of storytelling," he says. "We have the greatest ideas but can't express them with simplicity and cohesion." He leads his team in regular sessions on writing with intent, creating content, and effective formatting to get technical ideas across to the business.
High-performing talent willing to relocate
Chief Technology Officer JP Saini joined equipment rental company Sunbelt Rentals in June 2020 and developed a transformational strategy that blended immediate pandemic response needs with its 36-month plan.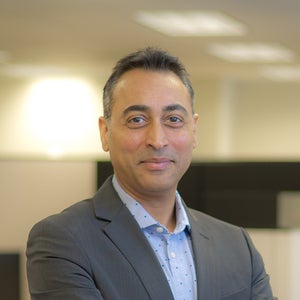 Saini curated his technology group with 50% inside promotions and 50% outside hires. The pandemic created rich opportunities to attract top talent from the Northeast and California to the company's headquarters in South Carolina with its affordable housing, good schools, and great weather — and just 19 miles from Charlotte, N.C. Saini has hired about 15 transplants so far, and he expects the talent migration to more affordable cities to continue. "People had enough time on their hands to consider an alternative," Saini says. "They're looking at their post-pandemic reality and saying, 'Let me look at what else might be good for me.'"
Another critical performance improvement: Sunbelt whittled down its roster of 380 multi-channel vendors and contractors down to four major global partners that deliver QA/QC, automation of those efforts, or to take on its level 1-2-3 support. "We've gone from linear height cost to more dynamic cost to handle the highs and lows of our demand," Saini says. "When demand is high, we'll leverage someone from outside for three to six months and then that spend tapers off."
Humanizing the digital relationship
After a year of working together via Zoom, "IT managers will have to be extremely purposeful and intentional with onboarding" new employees if they want them to remain high performing, Gracy says. He requires managers to have a 90-day plan for the new hire to meet with co-workers at all levels. "They have virtual coffees and re-create those water-cooler moments where people can connect as human beings," he says.
A survey by 451 Research found that while productivity may be high when working remotely, engagement still suffers. Only 11% of employees surveyed felt more productive and more engaged with remote work than work from the office. These positive respondents tended to be more senior within a company, had prior experience with remote work, and were generally more tech-savvy, according to one 451 analyst.
About 35% of workers surveyed said they felt more productive but not more engaged, stating that they were struggling with anxiety, not feeling focused, and suffering from a lack of alignment with their work team. Roughly 55% said they were both less productive and less engaged working from home.
"We've proven that we can work remotely, and it works," Workman says, "but it worked for us because we already had relationships built. As new people arrive, it's hard to build those relationships digitally. I think we'll carry on but with a more diverse kind of collaboration method."
Across the entire university, though, "we're talking to each other more now," Workman says, "even if it's over Zoom."