Digital transformation has become an imperative for Middle East CIOs. Hyperscale data centres have been built throughout the region in the last few years, and the pandemic has accelerated the transition to the cloud for many enterprises. This has increased pressure on companies in all sectors to optimize business processes to stay competitive.
But the challenges of digital transformation are many, involving not just technical issues but, on the human level, change management. Just ask Venkatesh Mahadevan, CIO at Dubai Investments (DI). Over the last few years, Mahadevan has led a massive digital transformation project that has touched all areas of DI, a public joint stock company listed on the Dubai Financial Market, with over 19,800 shareholders.
Two of the most challenging aspects of a project of this scale, Mahadevan says, are change management and balancing multiple priorities.
DI has some 40 subsidiaries and joint ventures in the UAE and Middle East, in sectors including real estate, manufacturing and industrial, and financial. The diversified group embarked on its digital transformation journey in 2019.
"One of the most significant business problems we set out to solve was customer service efficiency and complete transparency of information, both from a customer and organization perspective," Mahadevan says. "This is where the shoe pinched the most."
IT confronts classic operational challenges
Technology leaders at large enterprises will recognize the operational challenges that Mahadevan faced: different, outdated IT systems and security tools running across the group, primarily due to the fact that new verticals and companies were being added to the group's portfolio; a lack of common processes, automation and integration; and the absence of a cloud strategy and roadmap.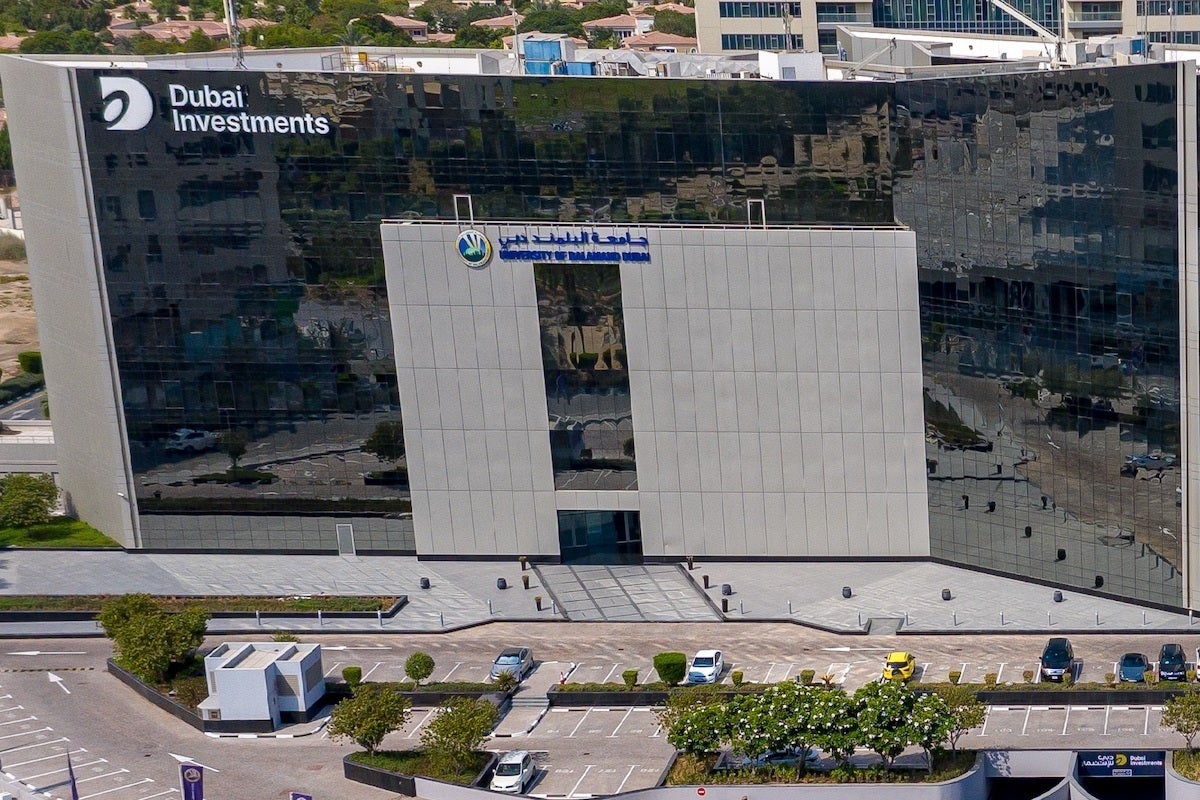 Goals for Mahadevan's team included deploying new digital tools and automated processes, redefining DI's IT operating model, streamlining the enterprise resource planning (ERP) infrastructure and establishing a groupwide CRM framework, creating a security framework, and developing a cloud strategy and roadmap for migration.
"Change management and ability to think outside the box was a critical ingredient," Mahadevan says. "There required some amount of unlearning and new skill enhancement, which could become an issue when it concerned employees who have not been used to change."
Engaging business stakeholders is key
Most of the initial discussions for the digital transformation were with business leaders and the C suite. The business stakeholders were the leaders who ran vertical industry segments within the group, and had responsibility for P&Ls for their respective industries.
"It was imperative to have these discussions upfront and they continued through the process as we kept fine tuning the digital transformation blueprint," Mahadevan says.
Closed-room discussions, one-to-one meetings and drill-down sessions with business leaders, respective functional heads of different subsidiaries and subject matter experts were also held.
The IT operating model was refined for the project, to align functional expertise with business lines and their future requirements. IT team leaders are responsible for their respective functions and delivery of related systems such as business applications, ERP, and information security.
Since the company's IT functional heads had already been working closely with business leaders and subject matter experts, the meetings were a continuation of existing relationships that had been developed over the years.
Choosing the right technology mix
Multiple technologies were discussed and the most appropriate ones were identified and shortlisted.
"I have always believed that as far as technology usage is concerned, it is important to keep an eye on the 'appropriate' as opposed to the 'state of the art'," Mahadevan says. "Don't get me wrong here, I am not saying 'appropriate' doesn't mean 'not-state-of-the-art', it only means that the business requirement, and fitting like a glove, is more important than having a sophisticated solution but not fulfilling business requirements, and the users struggle to use the solution."
The new blueprint for groupwide IT was designed by DI's core business applications team, based on a mix of in-house developed programmes and applications from commercial vendors. The IT team also came up with a framework for business-process and data flow.
The team then presented the new structure to the business side to seek feedback and incorporate changes into the design.
Steering committee guides project
For every product development or project, the team follows the steering committee methodology, in some cases called the user team, Mahadevan explains. For mission critical projects, monthly meetings are held, where updates are provided to the business leaders and senior management.
These meetings are also used to raise any red flags in terms of resources and other issues that may impact project time lines. "Once the product/solution has been developed, we have the final presentation to the business stakeholder and seek sign off," Mahadevan says.
Changes followed a strict change-methodology process. Changes are documented and the impact of the revisions on the team effort to be calculated. Revised time lines are agreed upon, before changes are accepted and work starts on them.
Procuring resources is crucial
Good software developers have always been a challenge to find and hire. Like all other organizations, DI is not immune to this issue. However, they have been able to retain some good talent for years, so it is slightly less challenging for the company to develop new solutions or make revisions to existing ones.
Since DI has a core business applications team, the company chose to build some of the new mission-critical systems in-house. "These are also applications that give us the competitive edge and hence we prefer keeping it in house," Mahadevan notes.
Moreover, the core team has been with the organization for quite a long time and has domain expertise. Having worked closely with users, there was a good relationship in place, which helps smooth the way to the final outcome of any product.
Generally, though, the talent problem is going to remain, and organizations need to learn to cope, Mahadevan says. "The challenge of course for us remains prioritization since every business wants their solution on an immediate basis," he says.
The development life cycle for the new IT structure took the team about nine months to a year, including the design phase. Since the team operates using agile methodology, they have built frameworks around which they develop their products, which has reduced development time.
Automating and streamlining for efficiency
After putting together the project plan in consultation with business leaders, "prioritization was the next logical step," Mahadevan says. "We identified areas of automation that could be implemented as low hanging fruit. So, while we had our eyes on the big picture, we ensured that the immediate areas that needed our attention were brought into focus and attended to, so that business was supported."
A key result was a customer management system that incorporates interactive voice response (IVR) technology and services more than 15,000 active customers. The IVF system can handle many calls automatically, answering questions and queries about: statements, e-bills, access to online systems, complaints, offers and promotions, and office and payment locations.
In cases where humans are needed to respond to a customer, decision guidance software provides agents with an "intelligent desktop" that gathers all data about the customer by the time a call reaches them. The system helps the agent in real time with selection of services and products.
The result is an increase in first-call resolution rates, one of the few metrics that simultaneously reduces costs while increasing customer satisfaction, Mahadevan points out.
Another new system element, launched during the pandemic when human interaction was curtailed, is an online payments processing application. Using an electronic platform that has been used by some group business centres, the IT team developed a web app to interoperate with the Ejari registration system implemented by the Dubai Real Estate Regulatory Agency. In the past it took days for customers to send paper documents to agents, and then receive required certificates for the Ejari system. Now, customers can provide electronic images or copies of documents and receive certificates right away, and access the system anytime, day or night.
In addition to time-saving features of the system, security is provided by hash-based Message Authentication Code (HMAC), an element in the group's new security stack.
Rationalizing ERP and CRM
DI also is rationalizing its ERP setup groupwide. Various affiliates and departments were using ERP systems from different vendors, which resulted in a complex situation in terms of interfaces among them. "While we are aware that 'one size does not fit all', we still chose to be very diligent and pushed ourselves to bring in some amount of commonality so that scalability and ability to respond to changes in the future due to dynamic market conditions will not be such a big challenge and can be easily or more efficiently adapted," Mahadevan explains.
In addition, the IT team is developing frameworks for CRM and analytics to be used at the group level. "Essentially, a framework means a policy and wire around which we will build solutions for our business," Mahadevan says.
Meanwhile, Microsoft Power BI was chosen as the reporting platform. Dashboards and reports are published to the cloud using an on-premises data gateway, making information accessible to the team over the internet — part of the group's new cloud strategy.
Project management lessons learned
The digital transformation project initiated two years ago appears to have made an impact not only in DI's technology infrastructure, but also in company culture.
"A synergistic group level approach, which has never happened in the group, came to life," Mahadevan says. "Moreover, different verticals with diverse businesses came under a common umbrella in terms of their thinking and focused customer centric approach, despite the challenges."
For CIOs, working closely with business, always keeping your ears close to the ground and "walking the marketplace" — observing and interacting with users and customers on their own turf, essential for any IT person — are key for success in doing such projects, Mahadevan says.
Other project-management lessons learned from Mahadevan include:
Do not stop communicating!
Periodic face-to-face meetings are a must
You can never please all!
Do not over commit
Maintain a float on your project timeline
Keep abreast of market changes in your industry
More general advice for CIOs include:
Stay tuned in with new technologies (though you may not use them)
Interact with your industry colleagues, you will be surprised how much you learn!
Keep talking to business!
Walk the market!
It is not done, till it is done!
(Venkatesh Mahadevan was selected for inclusion in the first edition of the CIO50 Middle East awards — honouring technology leaders for qualities of innovation, leadership, and resilience — by a panel of industry professionals, analysts and journalists.)