The World Health Organization declared the COVID-19 outbreak a global pandemic on March 11, 2020, and soon after IT leaders rushed to mitigate the impact on their businesses, marshaling teams to work remotely.
CIOs boosted infrastructure capacity, shipped laptops to residences, and migrated applications small and large to software-as-a-service (SaaS) applications and cloud software. Eighty-two percent of CIOs surveyed say they have implemented new technologies and IT strategies during the pandemic, according to IDG's 2021 State of the CIO survey.
Beyond implementing new technologies at scale, CIOs embraced the mental-health hurdles associated with managing remote teams whose work-life balance has been disrupted.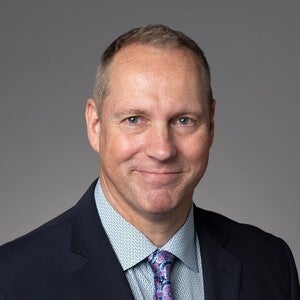 "Like most organizations, the pandemic took us by surprise," says Paul Herring, global chief innovation officer of accounting firm RSM International. "We had to adjust quickly."
Here IT leaders reflect on what they learned from a year of leading teams during the pandemic, as well as how work will likely change going forward.
1. The way we work changed overnight
Enterprises have always fielded dispersed teams, but few had executed a remote shift of such epic proportions. Meetings among staff and between employees and customers shifted fairly seamlessly to Zoom and other videoconferencing platforms, Herring says. He adds that virtual meetings eliminated the multitasking that RSM team members were prone to in physical meetings. And virtual whiteboard software helped establish trust among RSM employees hailing from all over the world.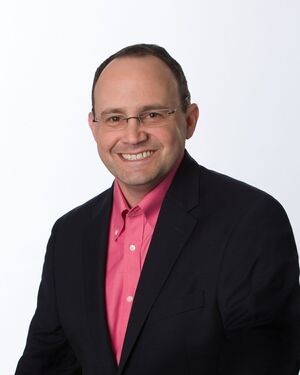 "2020 was really a forced experiment of working remotely at a grand scale," says Steve Grobman, CTO of security software maker McAfee. "I would assert that we've shown we can be very highly effective working remotely."
2. Collaboration evolved — but left spontaneity a little lacking
While the pandemic pushed virtual whiteboard software to the fore, it also became clear that it couldn't replicate the collaboration generated by working together in a conference room with whiteboards and dry-erase markers. It does, however, level the playing field among large product teams, Grobman says.
For instance, team members meeting physically in a corporate office would often drown out those participating virtually. In digital whiteboarding, attendees virtually raise their hands to be heard, a more civilized practice. "It's an equalizer and may overcome the net benefit of the traditional whiteboard," Grobman says. "What this does is give everybody a seat at the table."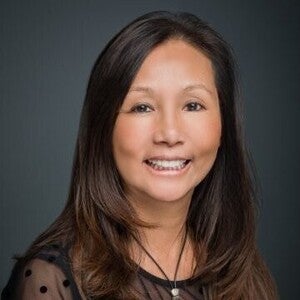 People can be productive on Zoom and virtual whiteboarding tools, but software can't replicate the creativity that come from casual brainstorming in the office, such as walking to a colleague's cube and drawing ideas on a board, says Roz Ho, global head of software, print software platforms and solutions at HP. "I miss that spark," Ho says. "People haven't found a great software tool to do that."
3. Product expedition became a priority
As much as IT leaders shored up their employee experience, customer needs forced companies to invest in new capabilities sooner than they expected. Case in point: Johnson Controls unveiled a co-innovation partnership with Microsoft to build software simulations of buildings, known as "digital twins." The cloud and edge computing from Microsoft Azure has helped Johnson provide automation systems for HVAC, security, and other systems faster than the industry would typically expect such solutions.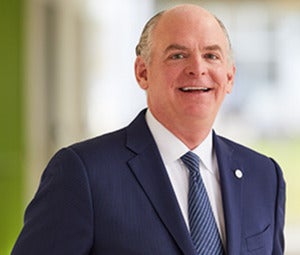 "The development cycle has sped up," says Mike Ellis, chief digital and customer officer of the $22 billion provider of building management systems.
Herring says that improving customer experience had not risen highly on RSM's agenda until the pandemic; now it's top of mind. The company has added an "at-a-glance" view of clients' status with RSM to its online portal.
4. Automation curbed uncertainty
Robotic process automation (RPA) can improve the efficiency of tasks typically performed by humans working in offices. RSM, for example, uses RPA to retrieve financial information required for audits from clients' computer systems, simplifying work typically performed by humans, Herring says. Automation also mitigates the risk incurred when employees can't come to offices to collect data that auditors require.
"Whatever you're offering today as a value proposition is unlikely to be optimal in the near future because needs are evolving so fast," Herring says. "Investments in technology are critical for building long-term sustainability."
5. IT leaders learned to lead with empathy
CIOs learned how to better emotionally support their teams, says Mike Anderson, who did just that during the pandemic while managing 450 people as CIO of Schneider Electric North America. In lieu of flying to lead large town halls to meet with staff, Anderson conducted virtual sessions with smaller groups and encouraged his leaders to do the same.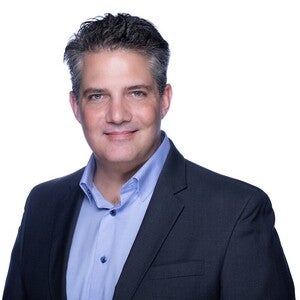 Anderson also eliminated Friday meetings to curb Zoom fatigue and reduced the size of teams in certain recurring meetings if it wasn't critical that they attend. The idea, he says, is to offer people more breaks for "mental clarity." Net effects of such efforts are hard to quantify, but internal surveys revealed that employee engagement climbed to 88% in 2020 from 74% in 2019, Anderson says.
Anderson brought this therapeutic approach to leading teams to security software vendor Netskope, which he recently joined as chief digital and information officer. As Anderson met virtually with his team members, he focused on them as people, rather than asking them about the roles they perform. "People are people first," Anderson says. "If you look after people they'll look after you."
6. The customer meeting flight may now be canceled
Prior to the pandemic, McAfee's Grobman might hop a flight from Dallas to Phoenix to meet with a CISO for an hour or two, then turnaround and come home the same day. Eradicating air travel, the coronavirus all but eliminated this business norm, turning customer meetings virtual and thereby freeing up executives to spend more time on other tasks.
"Even as the health issues evaporate, we are going to see a new normal," Grobman says, adding that execs will question whether they need to get on an airplane for a customer visit.
7. It may no longer matter where employees reside
With enterprises worldwide proving that they can readily support remote teams, companies must also reconsider whether it makes the most economic sense for employees to relocate. For instance, if you can find an AI expert based in Omaha, you might get them cheaper if you let them work from home rather than relocating them to a more costly, urban locale. Writ-large, this trend could result in drastic real estate and cost reductions for companies.
"Clearly we're going to see big changes with recruiting," Grobman says.