Building self-belief, displaying resilience, embracing authenticity, and keeping perspective rank as standout attributes of successful women CIOs across Southeast Asia, say an executive line-up of inspiring women of influence.
Whether shaping the technology strategy of multinational corporations across banking, healthcare, supply chain, and maritime—or driving national transformation agendas at government agencies—these eight high-flying CIO50 ASEAN Awards honourees epitomise inspiration, determination, and acumen.
Voranuch Dejakaisaya, CIO, Siam Commercial Bank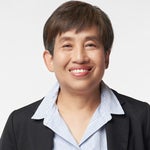 As CIO of Siam Commercial Bank (SCB), Bangkok-based Voranuch Dejakaisaya has been fortunate to receive strong guidance from managers and peers during a career spanning more than 30 years, with five nuggets of knowledge staying close:
Be positive.
Adapt to change.
Be innovative.
Champion team collaboration.
Be humble and caring.
"Given we are in a very challenging era, changes are inevitable and so having the right mindset is key," said Dejakaisaya, who ranked No.1 in the 2019 CIO50 ASEAN Awards. "Being positive and adapting to change is vital to get you through all the challenges and obstacles. Be innovative because even a small initiative can eventually lead to bigger and better ideas that may one day become revolutionary," she says.
"But many great innovations will not be possible without team support, which is crucial to help you grow beyond your comfort zone and advance to the next level. … Ensure you never stop learning and growing and last but not least, always be caring and cheerful with your team when they feel down as well as celebrate success together."
Before joining SCB, Dejakaisaya—who also holds additional responsibility as COO—ran a similar dual executive role as CIO and COO of Bank of Ayudhya (Krungsri). During a tenure stretching more than 11 years, Dejakaisaya balanced speed to market with regulatory approval to continually and consistently convert innovative ideas into actionable solutions, executing at pace and with purpose.
Through exceptional leadership, Dejakaisaya transformed the bank through a series of projects that used cutting-edge technologies such as mobile, blockchain, robotic process automation, and artificial intelligence.
"My achievement is being a career inspiration to other women not only in IT but also in any large organisations," she said. "Learning and sharing are always the best practice to grow and succeed in your career."
Advice to aspiring IT leaders: "Never give up. The reason that most people never achieve their dreams is because they simply give up. Always strive to do what you believe in and learn from failure."
Yeo Beng Huay, director, GovTech Singapore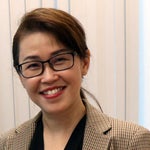 As director of GovTech Singapore, Yeo Beng Huay is motivated by a desire to use technology to help improve the daily lives of everyday Singaporeans.
With more than 20 years of executive-level experience, Beng Huay was previously CIO of Singapore Customs and widely credited with the successful implementation of the Networked Trade Platform (NTP), rolled out as a "one-stop trade and logistics ecosystem" to support digitalisation efforts across the city-state.
Such an achievement placed Beng Huay as No.6 in the 2019 CIO50 ASEAN Awards, in recognition of her pioneering work ensuring that Singapore embraced the potential of Smart Nation and Digital Government agendas.
"One great piece of advice is to continuously reflect on what one can do more or differently to better support your superiors, colleagues, and key stakeholders," Beng Huay said. "It has helped me to be more aware of the priorities, strengths, and gaps in my course of work, and I would try to show up more fully for myself and others to do things better in future."
Advice to aspiring IT leaders: "There is always space for you to contribute and grow. You can bring a different perspective, ideas, and skills to the table, which will help shape better policies and improve organisational performance."
Supriya Rao Patwardhan, executive vice president of IT Services, DHL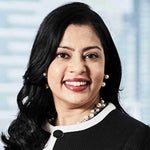 In looking back on more than 25 years rising up through the ranks of a global logistics giant, Supriya Rao Patwardhan—recently appointed as executive vice president of IT Services at DHL—can attribute such a rise to one standout piece of career advice: "Boldly go where no one has gone before."
For Singapore-based Patwardhan—recognised by the 2020 CIO50 ASEAN Awards—many roles she assumed did not exist previously within the organisation, allowing opportunity to shape the position and remit to the requirements of the wider business.
"The core value of an IT leader in any industry, but especially in logistics, is to understand the business need and then ensure that the rubber hits the road by using their technology skills to provide the right business solutions," she said. "It is not about launching or implementing trending technologies."
Advice to aspiring IT leaders? "IT leadership is about being connected to the business. Being a tech guru is where you may start off, but training to be a leader is always going to be the focus."
Yuk Wah Kwong, adviser to the CEO on digitalisation, NTUC Club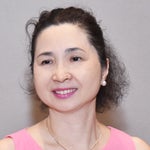 In advising and architecting National Trades Union Congress (NTUC) Club's digital transformation blueprint and roadmap, Yuk Wah Kwong is no stranger to sizeable industry disruption during a technology career spanning more than 30 years.
Alongside holding adjunct professor status at the National University of Singapore (NUS), Yuk Wah has played a significant role in major IT initiatives, starting with the Singapore government's Civil Service Computerisation Programme which helped pave the way for the country's standing as the world leader in e-government.
Recognised by the 2019 CIO50 ASEAN Awards, Yuk Wah was also CIO of NTUC for more than 10 years until 2019, alongside holding the role of chief data protection officer and chief infocomm security officer across affiliated unions.
"The best career advice that I have even received was from my late father," Yuk Wah said. "He encouraged and supported me to do well in both my professional career and my motherhood, which the latter is my lifetime career. He advised me to also prioritise and make choices at different stages to strike a balance."
Advice to aspiring IT leaders: "Don't self-doubt. Know your passion and keep learning, especially in our industry. Opportunities are for those who are well prepared."
Michelle Wu, CIO of Asia-Pacific, Ingram Micro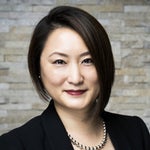 As CIO of Asia-Pacific at Ingram Micro and a 2020 CIO50 ASEAN Awards recipient, Michelle Wu is shaping the digital transformation efforts of the largest distributor in the region—and the world.
Drawing on more than 20 years of experience—and an enviable CV spanning executive roles in America, the Middle East, and Asia-Pacific—Wu leads a team of more than 145 technical associates across the region, shaped by a strategic list of agenda items.
Wu's greatest career achievement was during her Qatar-based role at General Electric, supporting the buildup of the first all-women shared services centre in Riyadh, Saudi Arabia. "We had to recruit and develop newly graduated women from universities as quickly as we could, then ramp up to deliver services that met the company's enterprise standards around cost, speed, and quality," she said. "It was stressful and exhausting but incredibly rewarding both professionally and personally."
Advice to aspiring IT leaders: "You need to be able to zoom in and zoom out, while connecting the dots. Zoom in, so you can work on details and provide directions. But also zoom out, so you can lay out a strategy and break down silos."
Juliana Chua, regional director and head of digital transformation, Essilor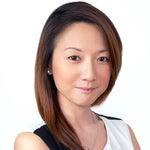 In holding the dual role of regional director and head of digital transformation at Essilor, Singapore-based Juliana Chua has prioritised digitising B2B customer interactions via a centralised platform.
Under Chua's leadership, Essilor has increasingly moved towards cloud-based, open source, and software-as-a-service (SaaS) models "wherever possible" in a move designed to enable work-from-home employees to collaborate at speed and scale.
"My advice is to surround yourself with smarter people to challenge ideas, bring new perspectives, and drive innovation," said Chua, honoured at both the 2019 CIO50 ASEAN Awards and the 2020 CIO50 ASEAN Awards. "My greatest achievement has been displaying servant leadership alongside the brilliant minds of many who stretched me further."
Advice to aspiring IT leaders: "Be yourself. Embrace your strengths, weaknesses, triumphs, and failures. Ask for what you want and believe that you can."
Jesslyn Wong, CIO, FlexTrade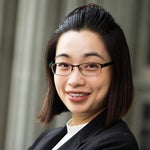 As CIO of FlexTrade—a provider of broker-neutral execution and order management trading platforms—Jesslyn Wong continues to enhance business efficiency by "digitising and optimising" traditional business processes through deployment of an organisation-wide robotic processing automation (RPA) program.
Wong said the RPA rollout was unique in that the deployment spanned three continents and 11 countries, overcoming "silos" and "technical debt" in the process.
"Every person you meet is a potential door to a new opportunity—personally or professionally," advised Wong, who was honoured with a 2019 CIO50 ASEAN Award. "Build good bridges, because you never know how they'll weave into the larger picture of your life."
Advice to aspiring IT leaders: "Remember that a job, even a great job or a fantastic career, doesn't give your life meaning, at least not by itself. Life is about what you learn, who you are or aspire to be, whom you love and are loved by."
Quinny Lei, former vice president of Group IT, AMOS Group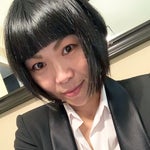 Under the leadership of Quinny Lei—formerly vice president of Group IT—All-Marine Offshore Solution Group optimised integration capabilities with the e-procurement platform ShipServ to increase efficiencies and speed of transactions when responding to user requests.
Such a project rewarded Lei a 2019 CIO50 ASEAN Award, as the Singapore-based business incorporated machine learning and hybrid cloud technologies to support package flows while achieving higher conversion rates.
"Always remember your humble beginnings," advised Lei. "As shared by one of my mentors, humanity and humility embrace both good and bad times, which is crucial not just for career progression but how we can contribute to our community and society. Careers are not just about achievements, but legacies imprinted along the way."
Advice to aspiring IT leaders: "Be brave, be strong, and never once be afraid to fail. Grit and determination drive a long way. The ability to accept failures, embrace lessons, and acknowledge and make change are the important ingredients to be a successful leader."