Vishal Gupta was not actively looking for a new role, but the calls started coming from companies and recruiting firms, and by the third one in the fall of 2020, he decided, "It didn't hurt to talk." At the time, Gupta was CTO of Unisys, and knew the events of the past year had shone a spotlight on his efforts to help enable remote work and accelerate digital initiatives at the company.
Gupta was lured away, and in February he became the senior vice president and CITO of printing company Lexmark. He attributes the interest in him "100%" to the prominence IT leaders have gained during the COVID-19 pandemic. "Both the scope and value of the people enabling the transformation in a company — whether the CIO, CTO, or CISO — is continuing to go up,'' he says.
Gupta says he decided to join Lexmark because he liked that the CTO and corporate strategy team would be reporting to him. "It showed me there was seriousness that the CIO is strategic'' and "that this was a unique opportunity," he says, adding that Lexmark's commitment to tech both internally and externally indicated that "we can achieve some amazing transformation."
Success breeds opportunity
Even prior to the pandemic, many business leaders were beginning to realize the mission-critical role technology plays in business transformation. That notice carried into the pandemic, during which the work that IT leaders have done has only increased their visibility and importance — and made them more marketable.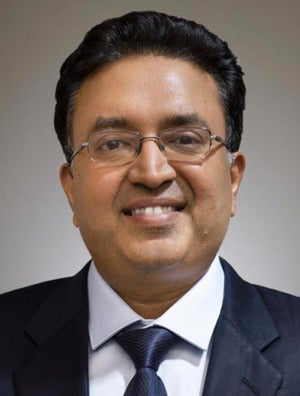 "Quite honestly, I've never seen anything like it,'' says Helen Fleming, director of technology and digital search at UK-based technology recruitment and outsourcing firm Harvey Nash. "It's always an active market but … if a company didn't have a CIO before, now they're saying, 'I need a CIO. I should have had a CIO.'"
Fleming and others attribute that not so much to IT leaders acquiring new skills in the past year but the speed at which they have operated.
"Projects have been delivered in a matter of months. The way the CIO has performed is very credit worthy because the pace of delivery in the time to get everyone working from home has a made huge difference,'' she says. "The pandemic would have been significantly worse if we hadn't been able to work together. That's the main skill that's come through."
A 2020 CIO survey by Harvey Nash and KPMG found that tech leaders are seeking influence, "and the crisis has helped them achieve that. The smart ones will not let the opportunity pass."
Sixty-one percent of respondents to the Harvey Nash survey agreed or strongly agreed that the pandemic has increased the influence of the technology leader, a direct contrast to the 2008 recession, where the influence of the technology leader dropped.
CIOs typically stay in their position between two and three years, Fleming says. "Some of these individuals have done a level of work in two to three years that typically would be done over a four- to five-year period. They've got more to give now."
A lot of CIOs Fleming has spoken with have commented that they have "felt empowered in the last six months and delivered so much in that time because they have been able to cut through the red tape to accelerate digital initiatives," she says.
Craig Stephenson, senior client partner and managing director of the North America CIO/CTO practice at Korn Ferry, agrees, saying the pandemic "created a forced tailwind."
The ability to meet customer expectations has been key in highlighting how important tech leadership is, he notes. "Consumer/retail expectations have grown exponentially. I've talked to some tech and digital leaders that have hit their growth targets of 2023 and 24 — that's how quick growth has been,'' Stephenson says. "The pace is frenetic."
This has created greater movement and interest in executive tech positions since October 2020, he says.
Building bridges to a bigger role
Like Gupta, Katrina Redmond was also recruited away from her role as vice president and CIO of electrical and electronics company Hubbell. In January, Redmond became senior vice president and CIO of Eaton, a $21 billion global power management company.
When the pandemic began in March 2020, Redmond says she became part of a core group Hubbell's C-suite pulled together to have daily discussions about what was happening and how the company should respond.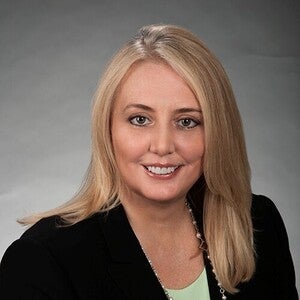 "The [CIO] position itself became way more relevant in day-to-day discussions about keeping business customers and employees connected in real time, so there was a lot of prominence placed on tech skills,'' she says.
During that time, Redmond says she "brushed up" on skills as the importance of collaborative technologies, in particular, grew. "Our engineering teams were working from home so [we had to determine] what were the right tools, how do you do testing remotely, how do you create space for social distancing to file share more fluidly,'' she says. "I did a lot of learning and talking to different providers" to figure out how to continue to respond to customer calls. "We did a lot of short-term work to build bridges to keep those things more fluid."
Redmond says she learned about resiliency and the ability to make changes, often quickly. She also "reinforced" her ability to "prioritize quickly and shut down what doesn't really matter and get the team focused in the right direction, and not let ankle-biting stuff detract from what you have to deliver to the business."
Redmond believes she demonstrated value to Eaton because of her networking abilities and "the interconnected resources" she has. What attracted her to Eaton was that they, like other older, industrial companies, are "pursuing very aggressively how to shift their [business] model," says Redmond, noting that the company is also investing in hiring a chief digital officer.
The pandemic path to promotion
In January, Stan Waddell was promoted to vice president for information technology and CIO at Carnegie Mellon University from his previous position as associate vice president for computing services.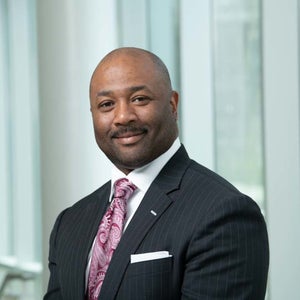 While IT is increasingly regarded as a strategic business partner, Waddell says there is little doubt the pandemic accelerated the department's value to the university — and ultimately, his.
"We are increasingly at the table for strategic discussions for lively problem-solving and ways to add value to the organization,'' he says. IT also realized the value of using data to increase efficiencies and better utilize resources both to recruit students and shepherd them through their college careers, he says. But everything changed when COVID hit.
"While we were on a great trajectory, that exploded and we went through what normally would have taken years in business transformations over the course of weeks,'' Waddell recalls. "That spotlight on technology was a make-or-break moment for many."
Many of his skills were "brought to the forefront" such as business recovery and continuity. "Those are things that are baked into effective tech strategy but the importance of them became magnified in response to COVID," he says.
Waddell believes he was promoted because of his ability to effectively demonstrate how to use data as well as his business process improvement and digital efforts.
Waddell had been a CIO in previous organizations but "the role was elevated to vice president" at CMU, and "increased by order of magnitude, due to the COVID response."
In discussions with peers, Waddell says the general sentiment is that "we have finally arrived, there is seat at table for us, and COVID has emphasized that point."
That said, "now we have to continue to show our value so we can continue to have seat at the table and help organizations succeed in their missions."
Honing skills to get ahead
There are three skills Lexmark's Gupta says he was able to polish in recent months that he attributes to helping make him more marketable. He says he was instrumental in helping Unisys launch a custom security offering that included zero-trust functionality, so he gained more experience there.
Like most CIOs, Gupta also spent more time focused on cloud. "We had several hundred large customers, and we launched a cloud management platform to help customers migrate workloads to the cloud'' last summer.
Empathy was the third area. "The pandemic helped me become more empathetic,'' he says. "I had a number of teams in India and we had a number of people who literally got stuck because of travel restrictions and curfews."
He adds that he heard from different people about the challenges they were facing, whether in terms of their physical health or mental well-being, like the employee who "got stuck with his in-laws for nine weeks,'' he says.
"Being able to connect in a better way with people and just to be a better human being, a better person; sometimes it takes a crisis to develop empathy," he says.
Gupta, who has a master's degree in computing engineering from Dartmouth College and an MBA from The Wharton School at the University of Pennsylvania, is in a roundtable group with peers from the latter and hears anecdotally that the ones working in executive-level tech jobs are seeing more opportunities now.
Gauging compensation
CIO pay is determined by a lot of variables, including the size of the organization, a person's level of experience, what the incumbent was earning, and of course, what the budget is.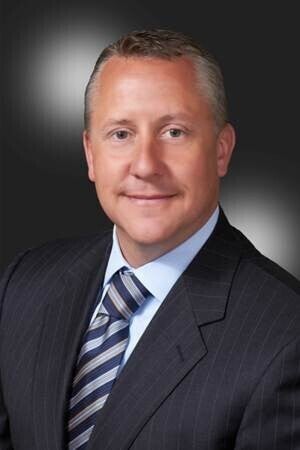 The good news, says Stephenson, is "we're seeing compensation numbers for tech leaders at all levels of organizations achieve new milestones" and increases of 20% to 30% most often when a technology leader makes a change. This is not just for the top tech level, but a level or two below, he notes.
"What I tell my candidates is to look at what you've been previously paid and what similar organizations pay in the market and work out where you fit based on your level of experience,'' says Harvey Nash's Fleming.
In terms of how CIOs can gauge whether they are being appropriately compensated, the tech community is pretty well connected and IT leaders speak to their peers and do a fair amount of information sharing, Stephenson says.
Gupta says there are "lots of metrics available on what C-level executives make at different sized companies." They can also look at data from public companies to see how their C-level executives are paid, he says.
"That's always a tough one,'' says Eaton's Redmond. "There's market data out there to some extent,'' and CIOs can also gain insights from the large search firms.
Some industries are further along in how they value tech — and what they're willing to pay senior IT leaders, Redmond adds. "It comes down to what your proposition is and are you delivering to expectations. So you can have those conversations and improve your personal circumstances."
CIOs who have mastered the ability to create seamless remote business operations are high in demand, which in turn, drives up salary and compensation offers, says Tracy Huitika, CIO of engineering and data at automation software firm Beanworks.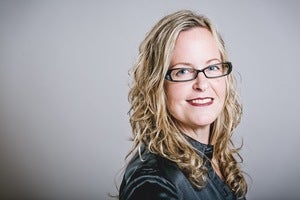 "The crash course that many CIOs have taken on how to operate effectively while being fully remote has definitely raised the bar of capability in the industry,'' Huitika says. "It's made us all better and we've been able to share and learn from successes and failures navigating the new normal together."
Those who have gone above and beyond transitioning their company processes and infrastructure to function remotely will have their choice of opportunities and command top dollar for it, she says.
Remaining relevant post-pandemic
It's clear that tech leaders are being consulted and sought out more than ever before. The question is, Will the elevated importance that has come from the crisis continue?
"It will be interesting to see just how much of this increased importance will remain when the world gets back to the post-pandemic reality,'' the Harvey Nash/KPMG survey observes.
In Redmond's world, IT leaders must continue helping their organizations figure out how to drive front-end capabilities "and real-time opportunities on the shop floor that will enable them to monetize their products" to help prove their value over the long haul. Those that do stand a good chance.
She is cautiously optimistic. The prominence of technology is "at an inflection point that's here to stay but depending on circumstances and how you manage through it you could slide backwards,'' Redmond says. "My hope is we don't and I will provide overall objectives to Eaton and provide value in new and powerful ways."
While Gupta believes his work over the past year raised his stature and strongly contributed to his new position, he knows circumstances can change. "It sort of depends on the individual and the mandate from the company to think about technology as a cost or as an investment or a transformation,'' he says. "I think many see IT as a strategic partner."
But he believes it is highly possible IT leaders will remain relevant for years to come. "Change brings opportunity. First, we went to a remote world, now it's a hybrid world,'' he says. "To do well, companies will have to drive new ways of marketing themselves and enabling new products and they will need new skills to enable that change."
Korn Ferry's Stephenson says, generally speaking, tech leadership is highly valued, and the past year has demonstrated and solidified what IT leaders are capable of.
"What's been reinforced over the past year is the importance of how a tech leader can maintain anything related to business continuity," he says, such as adopting cloud technology and keeping productivity high, "and reaching growth targets during pandemic."
It has also reinforced a tech leader's "strategic capabilities and how important the overall function is from an organizational perspective,'' Stephenson says. "I think it will continue post-pandemic, absolutely. Tech leaders are very competitively positioned and I expect this to continue for the foreseeable future."