Cross-functional partnerships are the key to many successful IT deployments, as Southern Cross Health Insurance discovered when it sought a new HR system. It found great value in getting the digital team involved right from the get-go, even before they understood the full extent of what they required from the tool.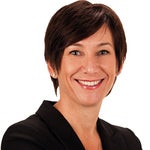 Chief people and strategy officer Vicki Caisley says that the organisation had a strategic priority around process simplification and digitisation, which she understood to mean it applied not only to customer-facing staff but to internally facing teams as well. So together, the HR and IT teams embarked on a business-led deployment designed to simplify the entire HR experience for 800 employees.
Caisley says it was important to get IT on board at the start. At the outset, they formed a cross-functional team comprising of digital and HR professionals to scope the project and research the market. "That team stayed together the whole way through the procurement. They helped us identify what solutions are out there; they helped us assess them using a framework that meant we were comparing apples with apples," Caisley says.
"From the business side, don't undervalue the expertise that your digital team can offer to what might look like, on the surface, a business project," she says. "We made a really good decision by having that additional expertise. And it worked both ways: They could understand the business problem we were trying to solve, and we could understand the technology better by having them there in room with us."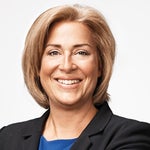 Chief digital officer Roxanne Salton says the ability to offer input at the beginning of the process meant they could not only avoid issues that might arise after implementation, such as lack of interoperability, but they could also ensure some degree of future-proofing. "A major lesson in this project has been understanding the journey mapping—what is the employee experience that we are trying to create now and in the future? [Digital] investment is not just resolving your pain point today but giving you longevity of your investment."
New HR management system deployed
Salton's team has worked closely with the HR team on deploying the Workday Human Capital Management system at the society. It takes care of HR processes from the moment person applies for a role through the hiring process, then onboarding and payroll for hires, and then the separation after they leave the organisation. Implementation has been gradual, starting with an intensive nine-week initial deployment, after which functionality has been added with new modules "switched on" over several months.
The new system has replaced a multitude of tools, including 20 spreadsheets, with one platform that has grown in capability. Caisley says the move to one system has not only created more efficiency, it's also enabled new data and analytics capability, which has had a direct effect on the organisation's bottom line.
For example, as a result of the COVID-19 pandemic, annual leave was starting to accrue to the point where it could have a noticeable impact at the end of the financial year. Caisley says they discovered this situation early, via the Workday system, and decided to close the office down for three weeks over the Christmas break, rather than the usual two weeks, "to force some annual leave, because we could see at the end of the year we were going to be way above what our budget for accrual needed to be," she says. "I could never have told the business previously what the end-of-year forecast was going to be before, but I can do it on a minute-by-minute basis now," Caisley says.
Appeal of one system with multiple functions
The advent of software as a service more than a decade ago has meant that everyone in a business with possession of a company credit card can download a digital application. Need help managing your team's schedules? There's an app for that. Not sure how to compose a sentence in a formal email? There's an app for that. Ultimately, however, all those apps come home to roost in the IT department.
For Salton, simplification goes hand in hand with digitisation when it comes to business transformation. "In the last few years there's been a proliferation of applications, and it's just not sustainable for any IT team to continue to look after hundreds and hundreds of applications," she says.
In many ways, it's a return to the late 1990s, when IT was wrestling with the question of choosing to integrate "best of breed" enterprise apps from multiple vendors or buying a single suite whose fit might not be optimal in every module. Suites largely won out, but SaaS reopened the issue in the internet era, making it easy to get specific functionality in place—often without IT. So app proliferation is back at many businesses.
"We want fewer [systems] that do more. … IT is not getting any cheaper, we have more systems to manage, and we want to get more about out them, so we need to be able to have something that is sustainable but can work with other applications," Salton says.
Systems that offer multiple functions (a.k.a suites), many of which can be switched on and off as needed, are becoming more desirable. As Salton notes, "integration is always where the complexity lies, so the easier they make it, the easier it is for us to run our business."