Chad TerMaat, senior director of IT at Lincoln, Nebraska-based engineering firm Olsson, counts three factors enabling the success of their IT internship program.
First off, he says, you put them to work.
"Our interns do actual IT work, and their capabilities drive the type of work we give them," he explains. "That could be software installs, IT administration, or programming. We let them take on what they can handle, even owning some small projects if that makes sense."
TerMaat says the second crucial element is to treat interns as part of the team.
"They're involved in team meetings, their suggestions and input are valued, and they experience our IT culture, which means you have ownership of your job—that's something we value in our IT team," he says.
The third element to a successful IT internship program? Hire them.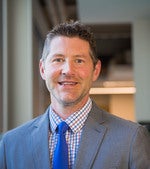 "It's a pipeline to your future employees—if our IT interns are a good fit, we offer them a career," TerMaat says.
Indeed, for the IT leaders we spoke with, an internship program is more than a means of plugging the talent gap, it's an opportunity for the organization to develop its future leaders.
"At the end of the day, IT is not a technology game, it's a people game, and IT leadership needs to realize that's what it's about," says PPG CIO Bhaskar Ramachandran.
Eyes on the future
For Katrina Redmond, who recently joined power management company Eaton as senior vice president and CIO, a strong IT internship program is a direct path to continued IT relevancy.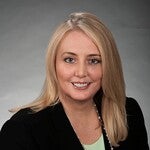 "Technology changes so quickly, and these internship programs help challenge the organization to continue to be fluid with absorbing new technology into the stack," she says. "They bring a whole host of opportunity in that regard, because you're recruiting into an ever-evolving IT organization. This is potentially the future IT leadership of your company."
That perspective was shared by John Bosco, CIO of Northwell Health, who initiated the organization's IT internship program, which is supported by a senior leadership team under his direction and includes the human resources leader.
"For us, internships are a strategy and a place to develop our own IT leaders and maintain the knowledge they accumulate," he says. "It takes a village to do anything in IT nowadays, so there has to be a culture where everyone can contribute."
Giving interns what they want and what they need
Bosco says a key element to a successful IT internship is to accommodate areas interns believe they're going to be interested in, be it in management, clinical systems, applications or desktop support engineering.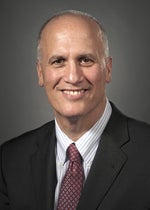 "We need to give them a very well-rounded experience here, so we do things that are very specific to the intern role they're going to do, while also giving them a broader perspective on other areas of IT and providing them with other skills they'll need going forward," he explains.
He points to Northwell's "lunch and learns" where interns will eat together and have learning sessions with Northwell's IT leaders to discuss various topics.
"We also offer data center tours or innovation center tours, as well as help with building life skills they might need like resume building workshops and interview skills," he says. "If I'm going to have 40 interns spread out throughout my organization, I want to make sure all of them have a good experience."
Mentoring matters
Ramachandran explains within PPG's IT internship program, both in the US and in their Polish and Malaysian programs, every intern is assigned a mentor who is not their supervisor, but rather someone with whom the intern can enjoy a level of confidentiality.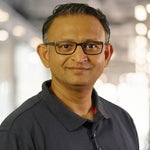 "That mentorship starts from day one, and many times your mentor is a former intern, someone who knows what you're dealing with," he says.
Through the program, PPG connects interns with other leaders in IT, so they can have a more career-oriented mentorship discussion. "It is important for young people to be aware that this internship program is a long-term career proposition," Ramachandran says.
But the value of that connection goes both ways. "I also need to keep myself open to them, because their experiences are much different than mine, and it would be foolish of me to not take the time and try to grab their mindshare and get the issue of the day, or of the decade," Ramachandran says.
Walking the walk on diversity & inclusion
With businesses spending more time and effort building diversity in IT, Ramachandran says internships have an important role to play, but notes it requires active involvement from IT leadership.
"That effort goes beyond making sure we interview a diverse student body and requires that we make sure the interview panel itself is also diverse," he says. "It is important to break through those biases you might not know you have."
One of his focuses is on gender diversity in IT, which PPG has been working on through involvement with organizations like Girls Who Code and the Society of Women Engineers.
"Given the fact that out of colleges graduates a significant percentage are women, there's no reason we can't increase gender diversity," he says. "We've had a lot more women [in the internship program] in the recent past, and that will continue. Everyone needs to play their part, and we will too. We can do more."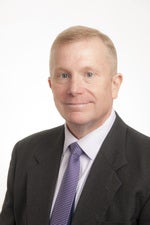 Northern Kentucky University CIO Tim Ferguson, who runs a program of 50 IT interns, encourages IT leaders to look beyond university campuses to encourage diversity and attract non-traditional interns. To that end, the university partners with a student-led women in IT organization and has adult interns who have changed careers and are working to break into IT. "We know the IT talent competition is going to get worse instead of better, so you need to be creative on how to fill that pipeline."
Redmond notes that neurodiversity is an area of diversity where Eaton is looking improve by partnering with an organization that supports neuro-diverse candidates.
"The candidates are out there, you've just got to be committed to finding them," she says. "There's a lot of diversity out there if you just look for it."
Finding lasting value in going virtual
Jeff Lipniskis, global director of IT at PPG, says the company made the decision to go 100 percent virtual with their IT internship program last year and this year.
"We had to pivot quickly, but what it taught us is we can do much more collaboration and more team projects, and the interns had much more engagement with senior IT leadership and lots more opportunities to engage with [PPG CIO Bhaskar Ramachandran] over the summer," he explains.
Lipniskis says in terms of how PPG engages with its IT interns and assigns projects, those changes will be embedded into the program "forever."
"What this past year has taught us is that we can trust these students to be virtual," he explains. "They know how to handle the responsibility of being virtual, a lot of the time better than the adults can."
Lipniskis says thanks to the internship programs in Poland and Malaysia—planning for an IT internship program in Mexico is currently underway—he sees the potential to leverage tools like whiteboard collaboration and digital communications platforms for global IT internship projects in the future.
"It's about giving students more opportunities, not just saying 'Oh you can work from home,' but leveraging opportunities to work with people all over the world on a daily basis," he says. "I think that would give them a unique opportunity they couldn't get anywhere else."