When the calendar flipped to 2021, CIO Sue Workman started looking back at the IT priorities she had set for Case Western Reserve University back in July to see which initiatives were still tenable. "Are we still there, or are we now able to think differently?" Workman deliberated.
She concluded that the university's IT strategy now required a whole new set of initiatives.
"Our vision has changed," she says. "Things that we were still trying to do, we can do faster now, and because of COVID we've been able to move people's ability and willingness to change more quickly."
COVID-related IT initiatives are not over for most companies, but IT leaders are now finding breathing room to move forward. CEOs now hope that their CIOs can spend their time on more strategic and transformative tasks. The expectation is that the burden of functional duties will lessen, potentially due to the rise of automation and other advanced technologies.
Our annual State of the CIO report, which surveyed 812 IT leaders and 250 line of business participants, revealed a long list of initiatives that CEOs would like their CIOs to prioritize in 2021. Here are the top five.
1. Lead digital business/digital transformation initiatives
Almost half of IT leaders say digital business or digital transformation initiatives (42%) will continue to top their priority list this year, with a big push to enhance data analytics capabilities.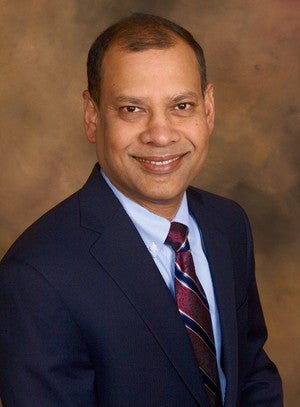 For Oshkosh, a manufacturer of specialty vehicles and truck bodies for the defense, fire, construction, and municipal market, the pandemic has helped accelerate the company's digital transformation journey.
For instance, Oshkosh established an advanced analytics capability prior to the pandemic and was making good progress, but supply chain disruptions brought analytics to the forefront by enabling the company to make better, faster decisions.
"Analytics helped bring better visibility into the health of our supply chain, while advanced models, like critical parts shortage predictions, helped the company take proactive action to avoid costly production delays," says Anupam Khare, senior vice president and CIO. "These high-value, quick wins brought greater visibility and adoption of analytics throughout the organization." As the analytics value proposition continues to grow, Khare is scaling the capability.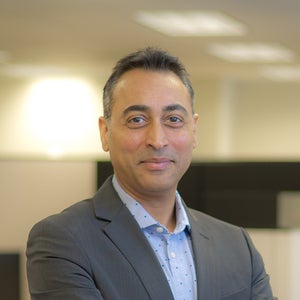 Going forward, the company's top digital initiatives include leveraging technology to improve manufacturing, digital proactive safety, and intelligent automation to offload mundane tasks and improve deployment of human capital.
Data analytics is also a top priority at Sunbelt Rentals, which is transforming everything it produces into a digital asset, including an omnichannel experience for ecommerce, dynamic pricing, CRM platform, warehouse management, inventory management, and transportation management.
Sunbelt Rentals has also equipped "a couple hundred thousand assets" with IoT sensors as part of its connected strategy. "Intelligence is coming out of all our assets today," says CIO JP Saini. Data will be used for everything from predictive maintenance to more efficient commercial routing, with optimized loads and routes that reduce the miles they drive.
2. Strengthen IT and business collaboration
More than one-third of IT leaders (34%) say they will strengthen IT and business collaboration in 2021 — a priority that fell slightly from 2020 when work-from-home mandates dictated a need to focus on functional tasks.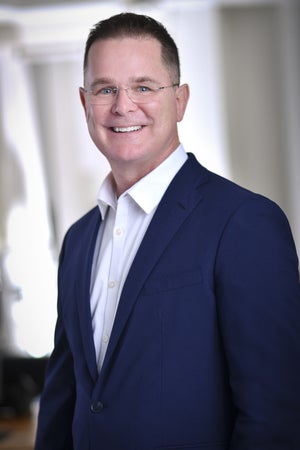 Mortgage servicing firm NorthMarq has embarked on two major projects called NorthMarq Digital Services and NorthMarq Process Automation. Their success will hinge on collaboration between IT and lines of business, says CIO Dan Ritch. To fortify collaboration, Ritch introduced business champions, key non-technical resources who help the IT team build requirements, give them business perspective, and advocate the message of change into the teams.
"We will restock the business champions in 2021 and bring in some new faces to help cascade the message," he says. "We are also introducing an enhanced program management effort that includes committees from the project up to the executive level that will hold us accountable to the KPI's established in the business cases for the projects."
3. Upgrade IT and data security to boost corporate resiliency
The rapid move to home offices combined with a wave of opportunistic hackers created a 200% increase in phishing incidents in 2020 and an urgent focus on fortifying networks, according to the FBI Internet Crime Complaint Center. Many organizations now plan to maintain a hybrid work environment that splits employees' time between home and office, which is why almost one-third of IT leaders (29%) say they've prioritized improving data security to boost corporate resiliency into 2021.
Security and risk management leaders face two big challenges in 2021, according to research firm Gartner. Acceleration in digital business is outstripping cybersecurity investment, and demand for cybersecurity skills already outstrips availability. New digital initiatives mean organizations need more cybersecurity effort with new and different skill sets.
Gartner recommends "practicing influence, not coercion," limiting the number of battles that security leaders choose to fight and seeking ways to apply their limited resources where they will be most beneficial in risk reduction. Organizations should also develop security talent from within instead of trying to hire it. Focus on competencies such as adaptability, business acumen, digital dexterity, and collaboration skills.
4. Identify new data-driven business opportunities
CEOs expect IT to take a prominent role in identifying data-driven business opportunities (24%), but some IT leaders say that until the business trusts the data, it will remain a challenge.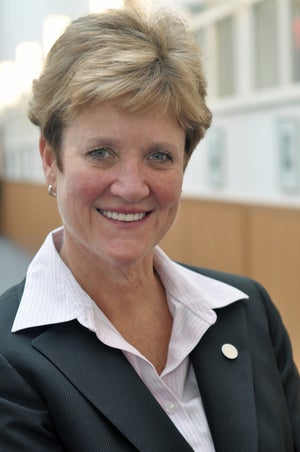 Case Western had been working on data lakes for a long time, but "we were toddlers at data governance," Workman recalls. Prior to COVID, people had a lot of possessiveness of their data, and they wanted to control how it was interpreted, she says. But after having to share data in order to present pandemic analysis, data owners realized its value to other areas of the organization and that "others can be responsible with it," she says. "We starting to learn that we can trust each other."
At Oshkosh, the complexity in manufacturing highly sophisticated products sometimes calls for a digital solution that utilizes machine learning to help predict the cost and manufacturing build time of a given product. This helps customers get more accurate product quotes with better visibility into product availability.
"The solution is very effective, but convincing leadership to put their trust in the accuracy and reliability of the machine's predictions is a cultural challenge we are still working through today," Khare says.
Other companies are finding new data-driven business opportunities by leveraging their platforms and integrating ecosystems with partners.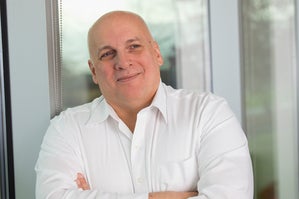 Roadside assistance platform provider Agero has found business opportunities by sharing its APIs. During COVID many of its insurance and automotive clients invested heavily in their apps, and those apps are now connected into Agero's technology.
"In a post-COVID world, it's about the marketplace," says CTO Bernie Gracy. "So much of what we're doing now is not only building technology for our own use but technology for others to connect to their platform."
5. Collaborate with business departments on major customer initiative (20%)
One in five IT leaders say their CEOs seek IT collaboration with the business units on major customer initiatives.
With customers now demanding an Amazon-like experiences when buying goods, even industrial manufacturers like Oshkosh are looking to create that frictionless customer experience.
"We've historically never needed to sell our products like Amazon, but we're in the process of redefining how we sell to customers by offering more digital interactions to customers and a better e-commerce experience for parts and whole goods," Khare says. "In one of our business units, we've piloted and are utilizing a virtual product click-through experience to view our products, similar to the customer experience offered by Carvana."
Case Western is working to improve the experience of its students from China who couldn't enter the US to attend school this year. The university is verifying network access, making sure that software licenses are appropriate and cover use in China, and ensuring government-approved VPNs. The university also had to adjusted to time differences.
"We partnered with a university [in China], where Case Western students could go and live and study together. We didn't realize that the university in China would do network maintenance at a different time than we did, so students couldn't get access," Workman says. Her team now communicates regularly with IT staff at the remote university to keep expectations aligned.
Rounding out the top 10
CEOs would also like to see IT leaders help them reach a specific goal for corporate revenue growth (27%), enable a new plan for customer acquisition and retention (19%), lead product innovation efforts (19%), reduce or rationalize IT spending (18%), and improve the employee experience (17%).
In reducing IT spending, Sunbelt whittled down its roster of 380 multichannel vendors and contractors to four major global partners, which either deliver QA/QC, automate those efforts, or take on Sunbelt's Level 1-2-3 support.
"We've gone from linear height cost to more dynamic cost to handle the highs and lows of our demand," Saini says. "When demand is high, we'll leverage someone from outside for three to six months and then that spend tapers off."
Juggling the long list of demands
CIOs are handling this long list of demands by splitting strategic groups, creating A-teams, delegating, and partnering with outside advisors.
At Oshkosh, Khare developed three consulting-like practice areas focusing on advanced analytics, digital manufacturing, and intelligent automation. Each practice engages regularly with the business and provides end-to-end service and product delivery.
To ensure the team prioritizes value delivery, Khare established a value-based framework within the project portfolio process where each technology-related project is quantified for its business value proposition and then is prioritized according to its business impact.
"We focus on high-value technology investments with hard financial returns defined by the business, not by IT," Khare says. "It's about IT team members becoming business savvy, but with an equal emphasis on how we make our business team members digitally savvy."