If a management philosophy helps inculcate culture, the IT department at Northwestern Mutual is on a path toward continuous improvement, courtesy of CIO Neal Sample.
Since joining the Milwaukee-based company in 2019, Sample has managed his tech team leveraging principles from the "aggregation of marginal gains," which proposes that making incremental improvements in a number of areas will improve the holistic effort, yielding greater gains over time. The theory, embraced by a British cycling coach who used it to rack up gold medals at the 2008 and 2012 Olympics, borrows from the Kaizen ethos of continuous improvement in processes.
"It's about getting a little bit better every day," says Sample, who adds that his team now takes the approach to everything from large, decomposable projects to technical debt and innovation, where the organization takes a test-and-learn tack as it banks institutional knowledge that will ostensibly serve the enterprise well in the long haul.
Cultivating institutional knowledge is critical for continuous improvement in service of innovation, which remains a critical priority during the outbreak, CIOs say. Eighty-one percent of 802 IT leaders polled for IDG's 2021 State of the CIO survey say they have increased their focus on IT innovation to accommodate remote work during the crisis.
Analytics widens the aperture for serving clients
The aggregation of marginal gains should pay dividends as Sample's tech team builds out a universal data platform, a major tentpole in Sample's innovation plans for 2021 and beyond.
Like most large insurance and financial services firms, Northwestern prioritizes data analytics to assess credit for underwriting purposes and other areas involving risk modeling. But Sample, a self-professed "recovering data scientist" who cut his teeth scripting algorithms at Yahoo, eBay, and other companies before joining Northwestern in 2019, knew he needed to implement a new data platform that leverages the latest data processing and analytics technologies.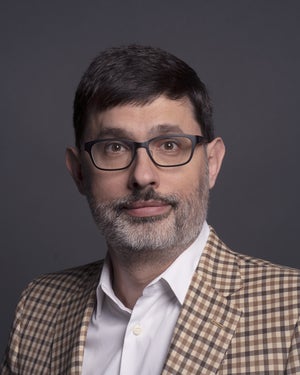 First, he needed a team to build the platform. Sample installed Chief Data Officer Don Vu, who joined from WeWork in March 2020 as the pandemic gained sway, and Anju Gupta, vice president of data science and analytics, who joined from Enterprise Holdings in September. The company also hires data scientists out of its local Marquette University and the University of Wisconsin-Milwaukee.
The data science leaders built a new analytics stack comprising a blend of on-premises and cloud software, as well as machine learning (ML) models. Engineers build data models in the cloud and import them into an execution environment running on-premises. The platform parses massive amounts of data, which financial advisors use to service claims or inquiries and other activities.
The team is training the platform to recommend when advisors should contact a customer via phone or email to offer investment advice. For instance, if a substantial increase in a client's direct deposit suggests that their financial situation has changed for the better, Northwestern could recommend that they consider increasing their 401K retirement investment, or even a new service entirely. "Ultimately you hang your hat on data and this is no less true at Northwestern Mutual," Sample says.
The analytics help deliver relevant information to consumers via mobile and web services, the adoption of which has grown since the onset of the pandemic as more consumers have elected to view their retirement funds and other investments via digital channels, Sample says.
"We had a digital adoption goal for 2020 that was ambitious, but by August or September we blew it away," Sample says. "COVID was a tailwind for people being more willing to download an app or open an online account."
Such trends are hardly limited to Northwestern Mutual, as analytics and customer experience (CX), including analytics that support CX, has emerged as a top priority for enterprises seeking a leg up on the competition during the pandemic scramble.
Thirty-nine percent of IT leaders surveyed for the IDG 2021 State of the CIO report cited data/business analytics as the most critical of their IT investments for 2021, followed by security and risk management (37%), and business applications running in the cloud (32%). Customer experience, including chatbots and mobile apps, are among the next round of priorities (30%), along with ML/artificial intelligence (25%) and collaboration tools (23%), according to the report.
Fail and learn from mistakes
As Sample navigates these trends, new data platform in tow, he knows that he and his team are bound to stumble. But Sample says that mistakes are okay when trying something out so long as you don't "fail the same way twice."
To help avoid second failures, the organization shares successes and setbacks, a crowdsourcing approach that Sample says is critical to help support innovation and growth within IT and, ultimately, the business.
And as he builds out Northwestern's analytics capabilities, Sample marvels at how modern data processing and ML technologies enable data scientists to build models that would not have been feasible 20 years ago, when such capabilities were far less mature. "The democratization of data today was unimaginable before," Sample says.