Enterprise employees love to share messages, documents, and other information in Slack, whose software has become ground zero for collaboration at many companies. But Slack's technology team is making it easier for its own business lines to complete more intensive tasks on the platform.
Slack, which has evolved from collaboration darling to $27.7 billion acquisition target of Salesforce.com, is using chatbots, fueled by machine learning (ML) and artificial intelligence, to automate sales, help-desk, HR onboarding, and other business processes. The initiative, which garnered a 2021 US CIO 100 award, is boosting lead generation and sales cycles, while saving employees thousands of hours of manual work every month, Curt Salinas, vice president of business technology, tells CIO.com.
The evolution took root in 2019, as then CIO Stephen Franchetti led a transition from a traditional IT department focused on completing projects ordered by business teams to building products with them. Franchetti has since departed Slack, but not before IT "switched from being order takers to business partners," Salinas says.
Slack's cultural journey toward a product operating model that emphasizes continuous improvement is one many IT organizations are undertaking as they exit traditional project management. By 2023, 40% of enterprises will manage internal business capabilities as products to fuel innovation and competitive advantage, according to Gartner.
From IT department to BizTech team
Slack's operating overhaul began in earnest when IT leaders unified multiple technology systems and unstructured IT teams under the "business technology" (BizTech) banner.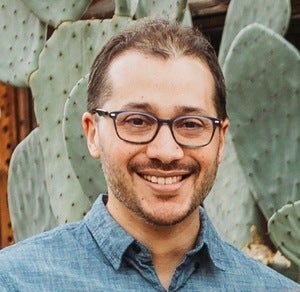 The BizTech team automated lead-to-cash workflow, enabling sales representatives to structure a deal and route it through an approval flow entirely within Slack, reducing turnaround time by as much as 50% while shaving 5,000 hours of manual work every month. Another new app, called Order Automation, triggers the contract creation and provisions the appropriate product and invoicing in Salesforce.
A custom application, Midas Touch, uses APIs to integrate the sales organization's Google Slides presentations directly in Slack, saving sales reps hundreds of hours a week collecting data on how customers use Slack and then building presentation that includes insights and recommendations. The complementary Midas Touch bot generates signals, metrics, and recommendations for Slack's sales teams. These tools help facilitate deal cycles as much as 21% faster, Salinas says.
Sales was the BizTech team's initial focus, but it has more recently brought its talents to boost help desk, HR, and legal, says Salinas. Using ML and natural language processing (NLP), the BizTech team built AskBot, which it trained to automate up to 50% of its IT help-desk tickets, including answering queries, filing tickets, and provisioning software directly in Slack. Bidirectional ticket syncing in JIRA helps the BizTech team track metrics.
The team also reduced hiring horizons for hiring managers by 40% by enabling them to provide feedback about prospective employee candidates in Slack. And the Ruth Bader Ginsbot" nudges Slack employees to complete their compliance, security, and other training in a timely fashion. Finance is among the business lines on the docket for the Slack workflow treatment in 2021, Salinas says.
Although it's been scoped internally to date, the chatbots and custom apps illustrate Slack's ambition to serve as more than just a replacement for corporate email, but as a facilitator of end-to-end business processes, vis-à-vis workflow integrations and APIs. This strategy lends itself well to IT leaders' desire to leverage automation to drive efficiency across all facets of the business.
Clearing change management hurdles
The automation bonanza faced some change management challenges, as Slack's internal teams and external business partners had been accustomed to lodging project orders with the IT department. As change enablement leader for Slack's BizTech team, Nicole Herbstein helped ease the transition. "The IT department needed this kind of transformation," Herbstein says.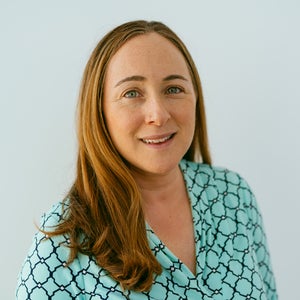 The team initiated the process by defining its brand idea for IT, including aspirational values for the business teams. BizTech team members were encouraged to start conversations by addressing the business strategy and goals before technology needs, positioning themselves as partners focused on delivering better business outcomes, rather than jumping to fulfill requests.
The company's Slack on Slack program, part of the trend in which software makers' tech departments consume the products they build to explore how it may function externally, served as an ideal initial pilot for the business technology department. The #slack-on-slack channel enabled them to crowdsource suggestions, criticism, and general feedback, Herbstein says.
Yet the journey toward a product operating model continues, as Herbstein says that in the early going business steams still referred to the BizTech team as "IT."
"We had to go from reactive, break-fix teams to collaboration partners," Herbstein says.