Like many retailers, Signet Jewelers faced an existential crisis last March as the pandemic forced it to temporarily shutter more than 3,000 North American stores purveying its diamonds and other gems. But Signet, whose flagship brands include Kay Jewelers, Zales, and Jared, bounced back in a big way.
By executing tech workarounds to facilitate virtual consultations, the IT department became the catalyst for digital pivots completed in weeks instead of years, according to Signet CIO Howard Melnick.
"We needed to bring the store to the customer wherever they wanted to meet us," says Melnick, who joined the company in 2018 after serving more than nine years as CIO of Ralph Lauren. The initiative earned Signet a 2021 CIO 100 Award for innovation and leadership.
The pandemic has accelerated tech-forward strategies across several sectors during the pandemic, with 69% of 2,860 IT and business leaders planning to increase their financial commitments to digital transformation in response to the pandemic, according to a survey Deloitte published in April.
Digitizing the jewelry consultation
Innovation investments mean little without crisp execution, often in the face of stiff challenges.
For Signet, that entailed getting 2,000-plus consultants accustomed to showing off merchandise in stores to consult with clients about possible jewelry purchases from home. The virtual experience had to include everything an in-store visit would provide minus, of course, being physically in the same location with the customer.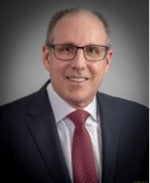 The company collected iPads from its stores and retrofitted them with technology that "sensed" when consultants were logging in from their home network, automatically connecting them via VPN. This secure connection afforded staff access to clienteling, endless aisle, and other applications, the authentication methods of which were refactored for WFH use, Melnick says. For instance, Signet needed its consultants to be able to access their client "books" so they could email or text them with personalized offers.
Trickier was the prospect of enabling consultants to show off merchandise while not overwhelming clients with outreach. Signet refreshed its appointments application to support virtual appointments and disabled automated jewelry cleaning and inspection message reminders.
The IT team also implemented live video streaming, chat capabilities, and "co-browsing" software, enabling consultants to walk prospective customers — who were often participating from the comfort of their homes — through details of the products they were interested in, all from the brand's website. As stores began to reopen, jewelry consultants working in stores continued to use the same software to provide virtual customer consultations. When shoppers elected to make a purchase, they could buy online and pick it up in store or choose curbside delivery.
The virtual showcasing and contactless purchase processes were popular enough that the company added more than 700 full-time digital consultants to continue the virtual shopping consultations.
Measuring success
At a time when most companies struggle to show return on investment (ROI) for their innovations, IT and the business tracked KPIs to determine how virtual sales impacted Signet's operations, sales, and customer service. Doing so helped justify continued investment in the technology and program, Melnick says.
The digital cloning of Signet's sales operation was facilitated by a broad migration to cloud software from Amazon Web Services (AWS) and to the addition of data analytics software, both of which are key levers in the company's "Path to Brilliance" strategy for crafting a comprehensive digital experience for customers, Melnick says.
The cloud enables Signet to add compute resources on the fly during traffic spikes associated with peak holiday sales cycles. It has also brought additional analytics power to support strategic decision-making, enabling Signet to tap machine learning algorithms to figure out which stores to reopen first and to improve its digital marketing capabilities.
By broadening its digital sales channel, Signet now has a strong foundation for selling merchandise to consumers wherever, whenever. Key to the new omnichannel experience was the ability of Signet's IT staff, business leaders, and consultants to deliver innovation at every step of the customer journey under pressure, Melnick says.
"Pressure makes diamonds and our organization is great under pressure," Melnick says.
Emboldened by the success of its speedy digital work during the pandemic, Signet is now piloting "e-tags" — electronic tags that track how customers interact with Signet store merchandise. Comprising Bluetooth, internet of things, and electrophoretic displays, which switch images through the movement of charged particles under voltage, e-tags will put all of the relevant information about a particular product at the touch of consumers' fingertips, reducing reliance on paper signs and labels.
By scanning the e-tag located in or on a jewelry box with a smartphone, shoppers will be able to view real-time pricing, as well as how many times the product has been picked up in a store and when it was last cleaned. "This makes a lot more data available for the customers and us, which will help us have better inventory to drive sales," Melnick says.