If the COVID-19 outbreak has taught us anything, it's that digital channels have become key revenue drivers. Just ask Bank of America, which saw growth for its digital products and services soar over the past 14 months, the bank's senior executives revealed during a webcast in May.
Craving contactless services, consumers sought to make more payments, deposit more checks, and transfer more funds from computers and smartphones — a shift that played into BofA's evolving digital strategy.
"Digital became the primary channel for many of our clients over the last year," says Nikki Katz, BofA's head of digital design and delivery. "They not only continue to engage in digital, but they engage more deeply and use more and more of our features."
The bank added 1 million digital users in each of the past two years, but added the same number in Q1 2021 alone, she says. Now, more than 40 million of its clients are digitally active, with digital channels accounting for nearly half of all consumer banking revenue.
BofA's virtual assistant Erica topped 20 million users, up more than 60% year over year, and completed more than 100 million client interactions in Q1, Katz says. For context, it took 18 months for Erica to tally the first 100 million interactions. Zelleclicked with people as well, with the dollar volume for the online money transfer service soaring 72% among consumers and 182% among small businesses.
Key lessons learned from the pandemic
Such robust metrics suggest that BofA sailed through the pandemic. But Cathy Bessant, BofA's chief of technology and operations, says the bank succeeded thanks to a strong technology and operations foundation. Reflecting on the journey, Bessant offers the following lessons learned and observations from managing 95,000 tech and operations employees during the outbreak.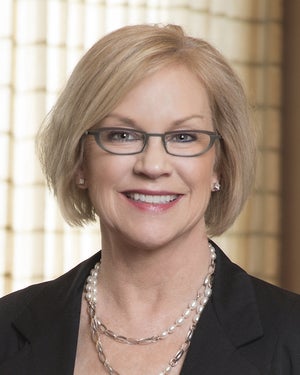 Device allocation is a matter of business resilience. BofA had long allocated computers and smartphones based on a calculation of need versus their cost. With the pandemic pushing 185,000 of its global workforce to WFH, BofA provisioned devices and software to ensure people could be effective in their roles. "It's a completely different rethink to base it on resilience," Bessant says.
Pushing digital adoption is different than fielding digital demand. The demand for digital services required BofA to ensure that business processes and core banking systems could clear and settle transactions with "flawless execution." "We went from 15 months ago pushing digital adoption to figuring out how to handle digital demand," Bessant says. "Those are two different things." $30 billion worth of tech investments BofA has made over the past 10 years helped make this happen, she says.
Employees have to be nimble, even outside their comfort zone. People have had to learn to do things that they either have not been good at or had not been taught to do, Bessant says. This placed greater onus on tech and ops leaders to be more vigilant about how they both communicate with and train staff. "It's a very different employee experience and workforce transformation," Bessant says.
Short-term innovation? Nailed it. Long term? An open question. The tech and ops teams demonstrated a "tremendous pace of innovation" to meet the challenges of the day. But clearing tactical hurdles as they come is not the same thing as executing long-term transformation innovation, which has long stemmed from co-located people working closely together. Bessant asks: Where will the "natural creativity" that fosters transformational thinking to help influence decisions over the next 5 to 10 years come from? "Our teams find that much tougher in the WFH or decentralized model."
Third-party partnerships are critical. BofA succeeded with the help of third-party startups and large incumbents whose philosophies on resiliency, safety, and focus aligned with its own, Bessant says. One startup was crucial in supporting BofA's Paycheck Protection Program, while multiple hardware vendors ensured that employees had enough devices to WFH. "What you learn in a time of crisis is that your ability to function depends on the quality execution of third parties that are a part of your ecosystem," Bessant says.
No, you haven't 'done digital'
The statistics and anecdotes suggest BofA executed its digital strategy well during the pandemic.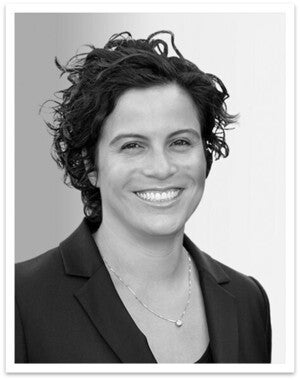 And while sustaining the digital momentum should be top of mind, many CEOs believe that they've "done digital" and are pausing some aspects of their digital strategy, according to Gartner analyst Mark Raskino, who advises CEOs. This is a big no-no.
Consider, for instance, the WFH trend. The capabilities to enable this, including cloud communications and productivity software, have existed for years, but the pandemic brute-forced companies to facilitate this. Now CEOs see that as a box that's been ticked.
"What we did was catch up with stuff we could or should have done a long time ago," Raskino argues. "How on earth did we leave the efficiency of hybrid working on the table, untouched for a decade?"
This perspective can lull organizations into a dangerous complacency that could haunt the company in the future, Raskino worries. "If that [thinking] hardens and crystallizes it will take energy out of digital change," Raskino says. The talent to execute this competency will leave and the company won't be able to make changes.
Eyeing next-level innovation
Such tragedy seems unlikely under Bessant, who regularly tells her team that "we cannot fail to learn from the lessons that we've had in the last 15 months."
To that end, BofA plans to extend its digital strategy by embracing two emerging technologies: 3D manufacturing, or printing, and 5G.
3D manufacturing is critical in enabling businesses to print credit cards or checks when mailing them isn't an option, Bessant says.
"If I can't get people into a mail center to mail out credit cards, do I have a way to digitally print those credit cards in a way that's accessible on a retail basis," Bessant says. "I believe that technology is much more important than the average person thinks it is, as we think about the business model of the future," Bessant says.
Also vital is 5G, whose infrastructure Bessant acknowledges is lacking in the US compared to other countries, as evidenced by subpar internet access in consumers' households, which impacts the performance of software that requires wide bandwidth while WFH.
Ultimately, the successful deployment of 5G will "dramatically" improve the digital capabilities of workforces and businesses across the country.