It's the age-old IT conundrum: striking the right balance between creating new capabilities and providing a reliable operational environment for the business.
The pandemic has cast this challenge anew, as IT organizations have faced the challenge of providing robust, reliable day-to-day operations while also applying technology to reimagine the way, well, everything is done. "The need for both innovation and operational excellence, working together, has never been higher," says Hari Gopalakrishnan, CIO and managing director of client facing platforms at Bank of America. "We don't believe we have a choice between the two."
IT leaders and their teams are under pressure to accelerate digital transformations and maintain the IT stack amid the most challenging business conditions of recent memory. Seventy-six percent of IT leaders responding to this year's State of the CIO survey agree that finding the right balance between business innovation and operational excellence is challenging.
"While operating a business is structured and easily measurable, innovation is much more organic and unstructured," says Bob Wold, vice president of technology innovation at Trimble.
The good news? The two can be symbiotic. "Driving innovation and delivering operational excellence are a huge focus," says Jeff Riehl, executive vice president and CTO of LexisNexis North America. "Innovation — internal and external — helps us grow faster and has an impact of our revenues. [It] drives the speed of innovation, accelerates time-to-market, enhances productivity, and improves reliability and quality."
At Lenovo Group, operational excellence and innovation are both in strong demand. "The pandemic has accelerated investments in digitalization services-led transformation while also showing that investments into operational excellence pay off in terms of resiliency and agility for the business," says Arthur Hu, senior vice president and CIO.
The answer to this very modern IT problem, it seems, is both simple and complex at LexisNexis, Lenovo, and elsewhere. "The opportunity lies in finding ways to do both — drive innovation and deliver operational excellence — at the same time," Riehl says.
CIO.com talked to IT leaders across industries about the tensions, challenges, and potential solutions to balancing the need to innovate and optimize operational excellence.
Flipping the Script
In many ways, the COVID-19 crisis has amplified the need for innovation. "With the challenge of moving remote almost overnight, we have had to find creative solutions to many of the typical IT challenges and some completely unforeseen ones," says Uzi Dvir, Global CIO of WalkMe, "from onboarding our employees remotely to mitigating new threats that have emerged in the WFH landscape."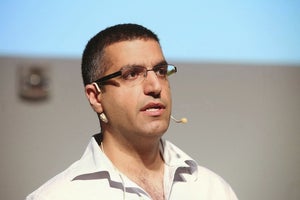 The past year has proven that, in many ways, new technology and business process improvement go hand-in-hand. At WalkMe, it's granted IT political capital to engage with business decision-making. "The balance has shifted," Dvir says. "I contribute to strategy as well as deliver the technology that meets our business outcomes. Moving from a functional leader to a business leader has provided me the platform to direct resources where needed in order to support the demand for innovation."
At LexisNexis, the CEO has set big targets for innovation with a focus on revenue-generating products and services. Today, 80% of Riehl's agile teams' focus is on new capabilities. Even back-office improvements are forward looking. "We must focus on the marketplace impact," Riehl says. When tech teams work on efficiency improvement in a content delivery system, for example, they also look for ways to impact the customer experience with quality or timeliness improvements.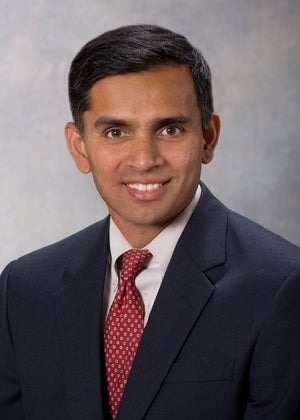 In 2020, Bank of America had its highest trading volumes in history with clients seeking small business loans and mortgage and credit card relief. "All of these require a continued focus on operational excellence and service," says Gopalakrishnan. But customers also have new demands for flawless virtual services. Within days, BofA developed digital PPP applications for small business clients, and the company also programmed its virtual bot Erica to respond to 60,000 inquiries from clients and financial advisors, he says. The result: all-time client satisfaction highs while maintaining platform stability for employees and customers.
"We can — and must — continue to innovate," Gopalakrishnan says, noting that BofA won more patents than ever before even as 85% of employees shifted to remote work. The key to developing relevant digital solutions while operating flawlessly has been making innovation everyone's role. "We don't keep our innovators in a lab or within one team," says Gopalakrishnan.
Southern Methodist University consolidated operations and innovation under the office of CIO in 2015. "Over the past couple years, the IT team has worked on about 30 projects related to innovation, including texting mining, web scraping, data warehouse construction, dashboard creation, an IoT network, multimode educational delivery, and supercomputer upgrades," says SMU CIO Michael Hites, whose team devoted to new tech includes a data scientist, HPC specialist, data architect, data visualizer, and an IoT programmer. "From an operational excellence perspective, the university has focused on performance data of all types during the pandemic, which in turn, has accelerated the development of timely and concise data visualizations for decision makers."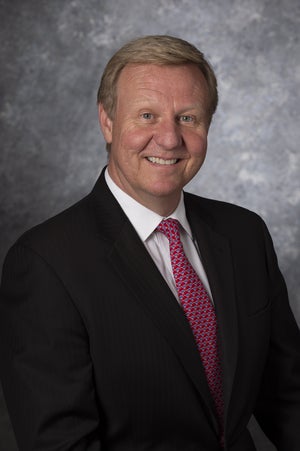 At first, some staff were frustrated because of the iterative nature of innovation. Traditionally, projects started and stopped on time, so when faculty asked them to redo parts of projects or shift direction entirely, it was unusual. Hites hired a project manager for R&D and created a methodology to balance agile project management with the needs of the faculty researchers in innovation "sprintlets."
Growing pains
Still, balancing innovation and operational excellence remains a challenge for many IT organizations. Cancer-testing startup Guardant Health is high-growth company. Operational excellence is important, but innovation is also high priority. "We don't want to fall too far behind, so we do invest in operational excellence, but we won't deprioritize innovation," says CIO Kumud Kalia. "It's a real challenge. It would be easy to allow technical debt to pile up while we are focused on innovation, so we have to pay attention to keep it under control."
Kalia's team has invested in retiring legacy systems so they don't inhibit innovation. He has also segregated innovation teams to ensure those who are focused on core platforms aren't pulled in the wrong direction.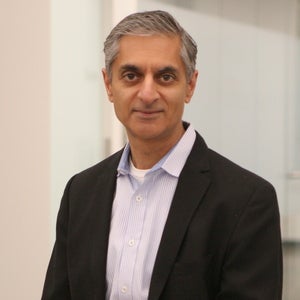 It's easy for Kalia to know when those efforts are out of balance . "Our users are pretty vocal," he says. "When I see the volume level increasing from operations, I know we need to rebalance." The tug of war is nothing new. "But the pace of innovation is now faster," he adds.
Todd Thompson, executive vice president and CIO of doTerra, also strains to balance the two. "A few years back, we started to negatively impact operational stability by driving innovation initiatives too aggressively," Thompson says. In the past year, doTerra has slowed down to go faster, creating separate innovation and "run the business" teams to ensure adequate attention to both. "We have intentionally moderated our focus on new initiatives in order to stabilize," explains Thompson. "By focusing on solidifying our automated testing and deployment process, we actually increase our development velocity over time, and we can see this approach starting to pay off."
The upside of tough times
In forcing IT to address innovation and operations simultaneously, the pressures of COVID-19 may have lasting impact on IT's ability to better achieve balance between those two poles. Part of this due to the rise of a new workplace paradigm.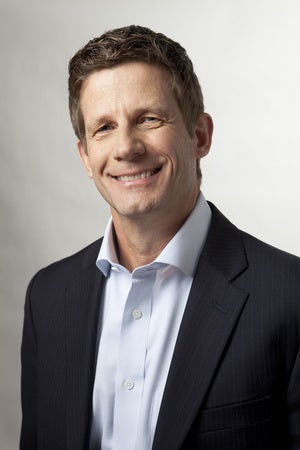 "Hybrid work environments require new collaborative technologies and processes, new IT systems and approaches, and all of that has given us great insights into new opportunities for innovation," says Riehl of LexisNexis, echoing the experience of many IT leaders. "So, we're coming out of COVID with accelerated development and ability to innovate even faster."
Automation of back-office processes is shift that is delivering costs savings and helping companies deliver new capabilities faster. "Automating technology processes is key to helping IT organizations focus resources and dollars on innovation," Riehl says. "Even a slight incremental investment buys you a ton. It scales dramatically."
New skills have also been added to IT's mix in the wake of its pandemic work. At Lenovo, the need to deploy new chatbots for end-user services during the pandemic required Hu's team to learn new skills in data modeling, natural language processing (NLP), and conversational frameworks.
"This represented innovation and a better way of operating by providing an additional option for interacting with users with real-time response and less friction for commonly asked questions," says Hu, "and is a classic case where teams can deploy and harness innovation to drive operational improvements."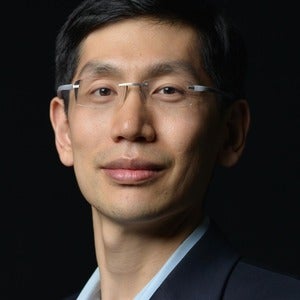 Lenovo also deployed machine learning models to enhance its supply chain planning accuracy rates — a key skill at a time of high customer demand — that ultimately led to better meeting customer delivery dates while improving process efficiency.
Innovation and operational stability have also been symbiotic at SMU in recent months. When the university decided to hold hybrid classes last fall, IT swung into action, making use of event spaces and athletic facilities. "Traditional methods of incremental class scheduling were not going to work," Hites says. The team employed its supercomputer, creating an algorithm to solve the problem.
And this is a key finding from the past year: that the act of improving current operations can open up new avenues for innovation.
"The learnings from operational excellence can many times identify areas for innovation," says Joseph Paradi, enterprise services lead for global IT at Avanade. "More importantly, most team members want to do the cool innovative things. By allowing them to work on innovation topics because they have figured out how to operate with effectiveness and efficiency, we motivate them and give them the chance to grow, while contributing their skills and experience to elements of the business that remain crucial."
That balanced approach has become explicit in Avanade's planning for 2021 and beyond.
The value of operational excellence
Of course, no innovation matters if operations suffer as a result. "It can be quite the balancing act because innovation inevitably causes changes to processes that will impact operational excellence," says Telus International CIO Michael Ringman. "For success, it is important to ensure you are making changes that align with your long-term strategy and values, not just because others may be doing so or there are emerging technologies that enable it. If you adhere to your North Star, teams can more easily adjust, refine, and continue to move forward in driving operational excellence during any periods of imbalance."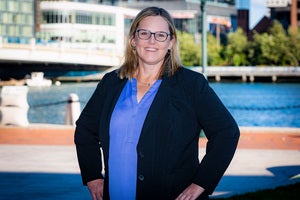 At QuickBase, the demand for no code and low code technologies has exploded, challenging CIO Deb Gildersleeve's organization's ability to scale rapidly for customers while managing the effects of the pandemic and improving internal processes. "As QuickBase's first CIO, I can genuinely say we've felt this pull between balancing innovation with executing on the processes that have historically been important," she says.
When considering new projects, her organizations keeps two things in mind: how can it deliver the best product and toolkit for our customers and what systems can it set up to support the internal infrastructure of a growing company. "Throughout the course of my career, I've seen this tension between innovation and operational excellence present itself time and time again," Gildersleeve says. "IT organizations are often already spread thin with their day-to-day work, so when they're tasked with supporting new transformation projects, that only further tests the ability of teams to execute."
The solution is to build trust across teams and business partners. "You need to find opportunities for your teams to flex into new roles, push them to improve, and work to fill in their gaps," she says. IT leaders must empower their teams to reach their full potential, but also put in guard rails to ensure operational excellence, she adds.
That's also important at Accenture. "When you have so much innovation and new capabilities available, how do you stay efficient and provide service to the business?" says Merim Becirovic, managing director and enterprise architecture lead for Accenture's IT organization, who creates boundaries in the form of a sandbox for experimentation where team members can explore. "But if we want to expose new service to the company, we're pretty rigorous."
Eliminating either/or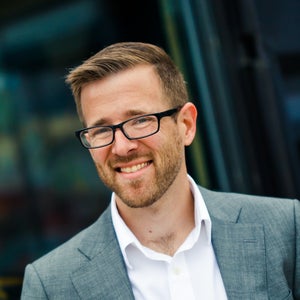 "For a great company to stand the test of time, innovation cannot be an exception to the norm; it must be a part of the core culture of a company, written into your very DNA," says Trimble's Wold. "In 2020, COVID-19 gave all companies an opportunity to test their commitment to innovation."
Ideally, the technology organization becomes more than an either/or function; it delivers operational excellence and innovation in a complementary way. "If you are focusing resources on operational excellence, look for ways that it can deliver a meaningful impact for your customers," advises LexisNexis' Riehl. "Similarly, if you are working on innovation projects, take the time to look for ways to improve underlying technologies and efficiency."
Harmonization should be the goal, with innovation and operational excellence mutually supporting the IT foundation. "This framing enables your team to step out of a zero-sum mindset and open up many more possibilities that can excite your business stakeholders," says Lenovo's Hu.
In the end, says SMU's Hites, innovation becomes contagious across the IT organization.