BotSupply CEO Francesco Stasi had just finished demonstrating his company's chatbot technology at a conference in Copenhagen, Denmark when he was approached by an attendee from Oracle, who told him the software giant was building out its intelligent virtual assistant platform.
The Oracle staffer convinced Stasi that the company could support BotSupply's software, which helps businesses build multilingual chatbots, in the Danish language—a rarity in 2017. The startup and software giant soon struck a deal and by 2018 BotSupply had migrated from Google Cloud Platform (GCP) to Oracle Cloud Infrastructure (OCI), slashing its computing costs by as much as 70%, Stasi says.
That deal is one of several wins that have enabled the world's No. 1 database provider to become a contender in the booming market for infrastructure-as-a-service (IaaS) software. And while Oracle hasn't trumpeted many customers, OCI emerged from relative obscurity in the pandemic-shaped spring of 2020, when Oracle revealed that video conferencing firm Zoom was moving as much as 7 petabytes of data through OCI daily as people sought to keep in touch remotely. The company also counts such marquee brands as Mazda, FedEx, 7-11, DropBox among its IaaS customers.
In truth, Oracle has traveled a winding road to becoming a viable alternative in a top-heavy IaaS market where power is concentrated among the top three vendors—Amazon.com, Microsoft, and Google.
Paving over bumps in the market path
One of the reasons for the slow start is that Oracle's initial offering of OCI struggled to differentiate itself among Amazon Web Services (AWS), Microsoft Azure, and GCP. Gen1, as it was known, copied those incumbents by selling access to hypervisor servers in which multiple customers shared virtual machines' compute, storage, and other resources, says Ross Brown, who leads OCI's go-to-market strategy for Oracle. But this approach, which the incumbents used to support their lucrative retail (AWS), enterprise software (Azure), and search (GCP) businesses, created performance issues for OCI, says Brown.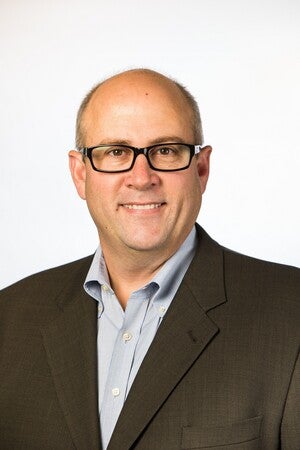 "It [OCI] wasn't engineered properly," confirms Gartner analyst Sid Nag, who covers the cloud infrastructure market.
Moreover, without any reasonable market differentiation, OCI wasn't going to gain much traction, a realization Brown attributes to Oracle Founder, Chairman, and CTO Larry Ellison. A hard pivot followed as Oracle lured engineers from AWS and the Azure team to re-architect OCI.
Gen2 is sold as "bare-metal" instances, in which physical servers are dedicated to single tenants, or companies. This approach enables OCI to reduce latency that results from too many companies sharing compute resources, Brown says. "There are no noisy neighbors," Brown says.
Performance, price, and availability emerge as top draws
That performance proved critical for Phenix Real Time Solutions, whose business synchronizing video streams for live sporting events, auctions, and festivals for millions of fans saw a huge uptick during the pandemic, says Stefan Birrer, the company's co-founder and chief software architect.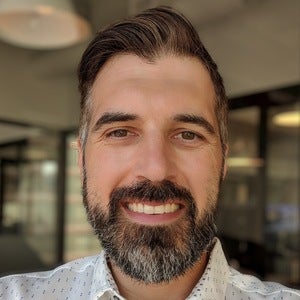 With live events generating "tremendous amounts of video-on-demand data," Phenix requires reliable concurrency for hundreds of thousands of consumers, and OCI was able to deliver CPUs at scale and cost-effectively. "It went very smoothly," says Birrer.
Financial evidence also suggests that Oracle's Gen2 offering is resonating with customers, with the company reporting 100% growth in revenue for OCI during its Q3 earnings announcement. That compares to 26% year-over-year growth for all of 2019.
"They've done a good job at competing with AWS, Azure, and others and have made substantial gains" by increasing their feature parity, Nag says.
And though such growth springs from a small base, there is little reason to suggest that this will slow down as the market for IaaS continues to expand. Worldwide end-user spending on public cloud services will grow 23.1% in 2021 to total $332.3 billion, up from $270 billion in 2020, Gartner said in April.
Indeed, Oracle has made solid progress despite its distance from The Big Three. To broaden its reach, Oracle inked a deal with VMware to run virtual machines using OCI bare-metal instances. It also partnered with Microsoft to support applications that run in Azure but are fueled by a database hosted in OCI.
Oracle has also expanded its regions and global coverage, including in the Middle East, where its existing application base is already strong. To that end, Oracle has found some success in coaxing existing customers of its PeopleSoft, J.D. Edwards, and Fusion applications to migrate to OCI.
Lifting and shifting existing customers to OCI
Moving business applications to the cloud became a top priority for Alliance Data Systems, which found itself at a crossroads in 2018. With its data center leases up for renewal, the $8 billion provider of loyalty marketing and payment software wondered whether it should take the opportunity to move to AWS, Azure, or even GCP.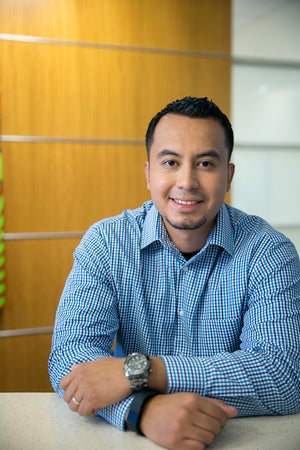 Alliance did choose the cloud—just not one of those incumbents. Instead, it selected Oracle, with whom it had already had a critical investment in PeopleSoft financial and human resources apps and Hyperion reporting software, Edwin Flores, Alliance's IT infrastructure manager, tells CIO.com. One reason: Alliance feared breaking customizations it had added to its business apps, which pulled data from Oracle database software. "We did not want to lose that by going to a different vendor," Flores says.
The company, which has moved 60 terabytes of data to OCI, is processing tasks 25% faster in OCI, while decreasing costs by as much as 40%. And infrastructure staff are free from worrying about hardware to focus more on software innovation. "That was a big step for our company," Flores says.
Where will new customers come from?
Less clear is how the company will acquire "net new" cloud customers, or those who don't already consume Oracle software. Oracle needs to ensure that it's a viable option among companies using a combination of cloud providers to satisfy general purpose and application-specific requirements.
"The main challenge is how many clients are they bringing on that are true cloud native, not just legacy customers moving over to OCI," Nag says. "How many new clients will say, 'I want to run in OCI'?"
Oracle could woo clients by cribbing from the playbooks of the incumbents, which have embedded themselves more deeply into enterprises by entering into "co-innovation" arrangements. AWS, for example, is working closely with Takeda Pharmaceuticals to craft software for COVID-19 drug discovery, while Johnson Controls is collaborating with Azure on creating digital twins of buildings. Equifax has embraced GCP to support most of its operations, including machine learning (ML), analytics and fraud detection.
Working more closely with enterprises will lead to the consumption of more services, the popular logic goes.
Co-innovation is key for next-level success
On that score, Oracle needs more co-innovation partnerships akin to the one it enjoys with BotSupply. Together the companies work together to improve the natural language processing capabilities of Oracle Digital Assistant, the company's enterprise chatbot platform, which makes it easier and faster for citizen developers to build bots for customer service, human resources, and other functions spanning a range of sectors, Stasi says.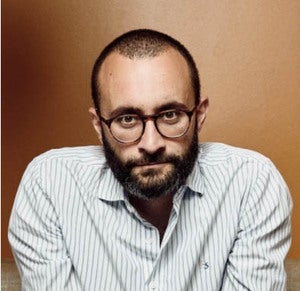 BotSupply is also working on a new project that leverages Oracle's Auto Data Warehouse to help businesses derive insights from emails, transcripts, and other data sources. Such data could be used to help divine intent from those interactions that could improve how intelligent assistants function.
"The sky is the limit for building the business case to have 20, 30, or even 50 chatbots," Stasi says, noting that businesses are looking to serve customers with contactless services during the pandemic.
Fielding chatbots is fine, but how else can Oracle cultivate more strategic relationships with blockbuster brands, ostensibly creating a flywheel of partnerships?
"They've not shown a path to differentiate themselves," Nag says. "How does Oracle peel away customers from the competition?"