Technology teams played the parts of corporate superheroes during the COVID-19 pandemic, accelerating digital strategies to ensure that their enterprises remained operational. IT leaders get the credit for the exceptional execution, but CIOs know that success is fleeting and stability is tenuous.
In fact, 68% of 500 CIOs surveyed say their departments are not completely prepared to help their companies withstand another major business disruption, according to a recent survey conducted by professional services firm Genpact and the MIT CIO Sloan Symposium. The poll was intended to gauge the lessons IT leaders learned in weathering the storm of the pandemic, along with their preparedness for the journey forward.
"Transformation pilot CIOs that drive alignment across the C-suite and put the organizational focus on building resilience and innovation will be the co-creators of new business models and future-ready companies," says Genpact CDO Sanjay Srivastava. "CIOs who do not will see their organizations struggle."
Here IT leaders share critical leadership lessons learned while navigating the outbreak — tips that will continue to serve them well and prepare their peers for future Black Swan events.
Lead with empathy
Consultants have been harping on CIOs to improve their "soft skills" for so long that it's taken on broken-record status. But if there was any time for IT leaders to demonstrate empathy it's now, as colleagues, peers, and subordinates struggle with any number of pandemic-related health issues, economic concerns, and political strife, according to Howard Melnick, CIO of Signet Jewelers. CIOs accustomed to holding firm grips on their organizations should eschew "command and control" leadership stances in favor of a softer touch.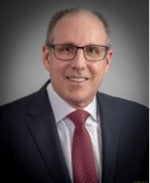 This approach should cascade down through the IT ranks and product teams — something Melnick has endeavored to do at Signet, which had to virtualize its jewelry consultant experience in double time last year. Also important is bringing the right team to help you succeed, an ethos Melnick borrows from Jim Collins, who exhorts leaders to "get the right people on the bus" in his seminal book Good to Great: Why Some Companies Make the Leap and Others Don't.
"This year was a year like no other year," Melnick says. "You have to have a flexible mindset and be comfortable with change."
Make time to build relationships
Part of leading with empathy includes getting to know one's staff. To wit, One Call CIO Mark Bilger dedicates hours at the beginning and end of each day to network with peers and staff.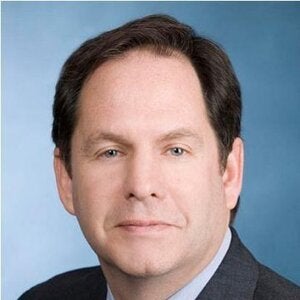 "Having good relationships with my staff and business peers is critical for the trust that's needed for us to work together," he says. Bilger also hosts one 30-minute one-on-one meeting with each of his 130 IT staffers every year, enabling him to learn a lot of about the company and his team, while letting employees know that they are valued and that managers don't sit in an "ivory tower."
Finally, Bilger maintains a special-purpose email address: Ask_The_CIO. It's there for any employee (especially IT employees) to ask questions or make comments. "In the COVID era it's meant to reinforce my open-door policy — the idea that any employee can approach the executive team at any time."
Ask for a pre-read and polish your storytelling
To prepare for a presentation, Workday CIO Sheri Rhodes requests a "pre-read," essentially a synopsis of what the presenter plans to discuss. She also provides such pre-reads before presenting to the board of directors. This affords participants to think about them material and come up with smart questions.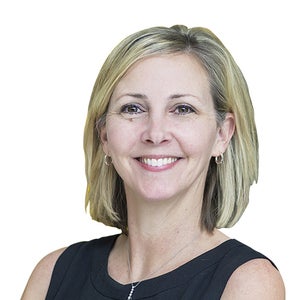 "It sounds basic, but it's about understanding the story you want to share and the input you want to receive," Rhodes says. She also storyboards, crafting a narrative of what she wants to say rather than listing bullets and actions to produce better outcomes from the meeting. If it it's good enough for Amazon.com's leadership, it's good enough for CIOs worldwide.
Align OKRs between tech and business teams
Business lines like to feature their own objectives and key results (OKRs) for products, but this can get in the way of business alignment.
At Workday, upwards of 80% of OKRs are shared between the business tech team and other business units, including sales, service, and finance, to communicate how the products link back to objectives, Rhodes says. Ask yourself: Is your team aligned with others in the company? How do you measure success together? Then rally around OKRs to help achieve desired business outcomes — essential during a time of myriad disruptions.
Be strategic about change management
Automation's steady march across the enterprise has made employees wary of losing their jobs. Will my job be automated? What will happen to me if it does? These are valid questions, and CIOs must have valid answers. Ajay Kamble, CIO of 97-year-old industrial concern Turtle & Hughes, knows the challenge all too well as he implements robotic process automation (RPA) and augments customer service with artificial intelligence software amid a pandemic that already has people worried about their economic welfare.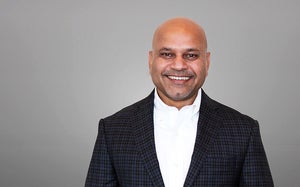 "The minute you use the word 'automation,' people fear that their job is in jeopardy," Kamble says.
To assuage peoples' concerns, Kamble has articulated the importance of this transformation internally to leaders, peers, and the rank and file, looping in stakeholders on the strategic benefits of his team's work early and often and soliciting feedback to secure buy-in and "feed the human hunger to be valued." In short, make change management part of your corporate fabric, rather than thinking of it as a one-off for every project, Kamble says.
"Their whole mindset changes," Kamble says. "They don't feel like they're punching a time clock."
Optional reading
This is just a small sample of hacks that work for practicing IT leaders. For an additional punch list of advice, including nuggets of wisdom about cascading information, delegating, handling problem escalations, and working more effectively with boards, consider reading Atif Rafiq's tips for operating in the C-suite. Rafiq, currently president of customers, commercial, and growth at MGM Resorts International, is the former CDO of McDonald's and Volvo Cars.